The recipe I've got for you today is one of my favorites because it has just the right hint of spice and its also one of my favorite vegetables!Fennel is such a unique vegetable with its sweet licorice taste.I love the crunch and the sweet fruity aroma it exudes as soon as you cut into it.I usually save the stalks and leaves to be used in my soups!Apart from being so delicious its also a great source of Vitamin C and contains anti-inflammatory properties. (Source-WH Foods)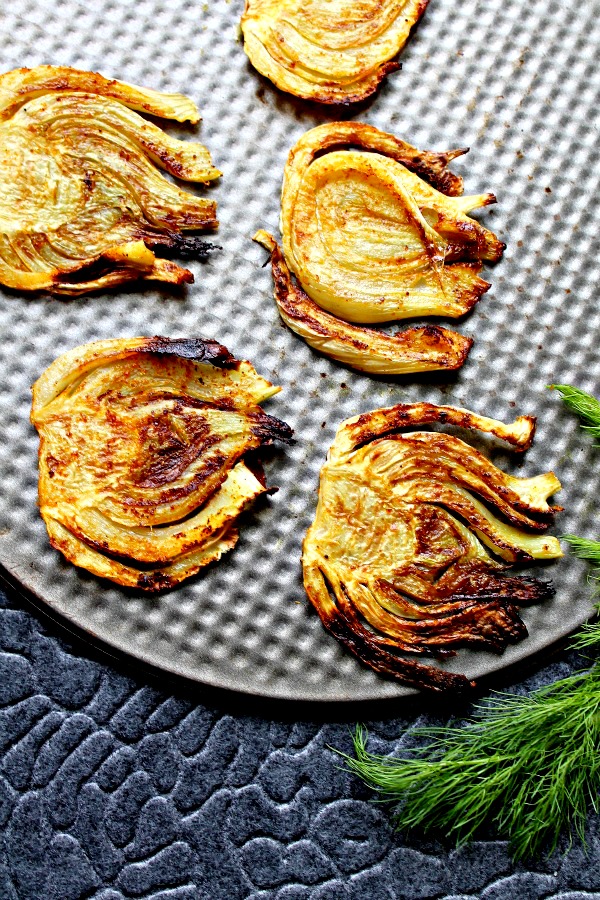 The sweet smell wafting through the entire house when its in the oven is just amazing!Its a great side dish with any meal and the fact that I've used a hint of curry and chili elevates the flavors!I love the combination of the spice with its sweetness.You might have noticed that I've sliced it thinly which also makes for a pretty presentation :)Lovely colors and delicious flavors this is easily one of my best recipes so far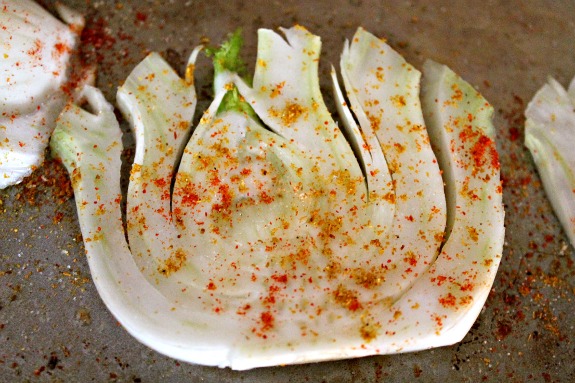 Ingredients
Fennel Bulb-1 sliced thinly from top to bottom
Curry Powder-2 tsp
Red Chili/paprika/cayenne-1 tsp
Salt-to taste
Extra Virgin Olive Oil-2 tbsp
Instructions
Preheat the oven to 425 degrees.
Mix the spices in a bowl.
In a greased baking sheet arrange the sliced fennel and sprinkle the spice mixture generously on both sides.
Pour some EVOO all over.
Bake in the oven for about 20 mins until all golden.
www.sonisfood.com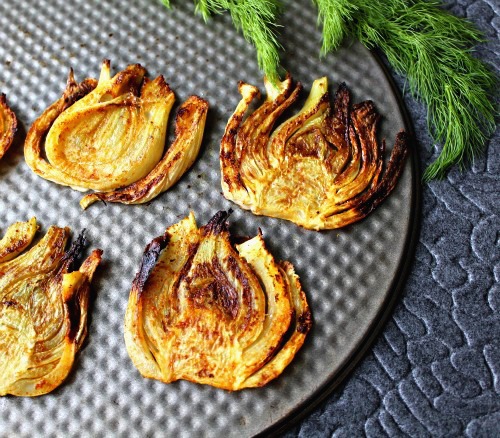 If you enjoyed this article,why not sign up to get email updates (It's Free)!