"What is this Mom"? asked my Ten year old as she came into the house thirsty after her "Capture the Flag" game with friends outside. Following her, my Five year old also walked in with a curious look on his face as soon as he spotted the tiny black seeds on my kitchen counter."Its for an experiment" I replied and immediately their curious expression changed to excitement!
"What are you going to do, Mom?"
"Well,I'm going to soak these seeds in Coconut Milk for a few hours and then you'll see what happens!" They couldn't wait to see how it turned out.The seeds in question are these Chia seeds that are rich in fiber,Omega 3 fatty acids and anti-oxidants!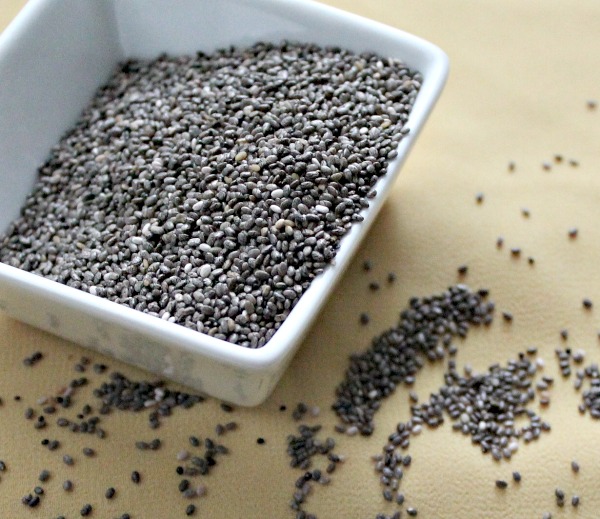 I got these from Trader Joe's and have been sprinkling it on almost everything I eat these days.Right from my breakfast cereals, to salads even desserts.Like this no bake Chia Coconut Milk dessert that requires soaking these seeds in Coconut Milk and topping with some gorgeous Figs that are in season.Once soaked, the Chia seeds transform into these gelatinous orbs that thicken the liquid and makes the pudding all creamy.I love the gentle sweet flavor of fresh figs!They're such a far cry from the dried ones and make for the perfect topping for this pudding.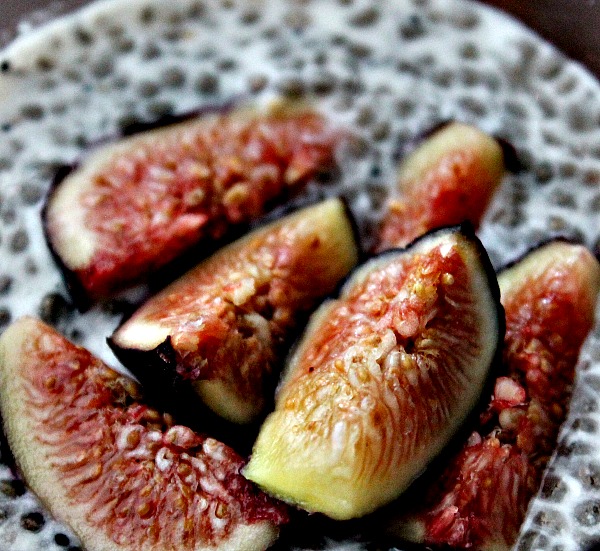 The pudding tastes delicious with the figs,the coconut milk and vanilla.And to think that all we did was mix the ingredients and put it in the fridge!So easy and so so good.My kids were amazed at how the texture of the Chia seeds changed and loved the taste.They then wanted to make their own individual puddings and as I'm writing this post I have two small bowls of Chia Pudding sitting in my fridge!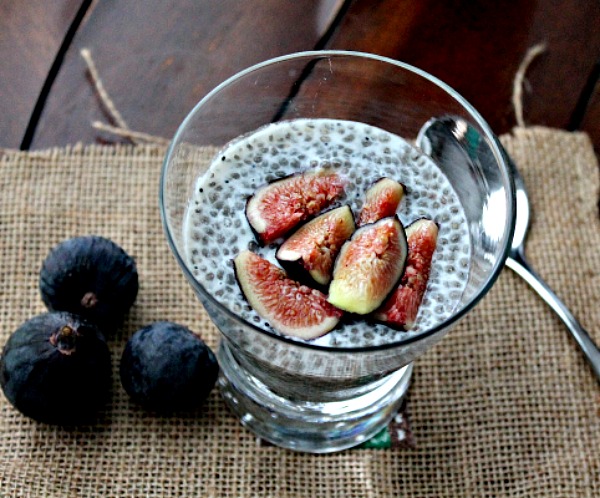 Ingredients
Serves-1

Chia Seeds-2 tbsp
Coconut Milk (beverage or light coconut milk) or almond milk-1 cup
Vanilla extract-1/2 tsp
Brown sugar -2 tbsp or more if required
Fresh Figs-2 sliced
Instructions
In a cup stir together all the ingredients except figs and mix well.
Chill for about 4 hours or overnight.
Top with figs when ready to serve.
Enjoy!
http://www.sonisfood.com/2013/08/fig-coconut-chia-pudding.html
www.sonisfood.com