Green Beans have never been one of my favorite vegetables.I despised them as a kid and until my late twenties.Then one fine day, it dawned upon me to try something different.I remembered the times when we were living in the South Indian state of Karnataka where we were introduced to some great South Indian food through my parents' friends.They made a similar version using Green Beans and also Cabbage.Although this recipe might not be the exact way its made,I've tweaked it to make it easy enough for me and the flavors are similar.I do remember that they cut the beans very fine, but I just leave it whole.They look prettier that way. I've been enjoying them ever since.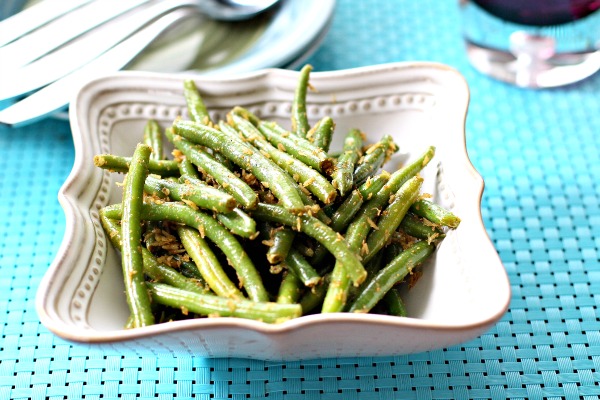 This dish is spiced up using curry powder.You could use mild or hot depending upon your preference.The use of coconut is quite common in South Indian cooking.It adds a nice texture and crunch to the dish.You can serve this as a side dish for the Holidays.It cooks fast and is on the table in a matter of minutes.I use frozen beans but you could use fresh ones too.Couldn't be any easier and it could easily feed a crowd.Serve alongside your favorite entree.Enjoy!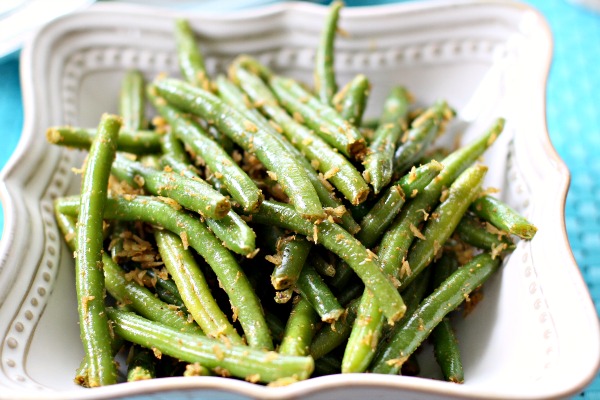 Ingredients
Frozen or Fresh Green Beans-3 cups
Curry powder-2 tsp
Shredded Coconut-1/4 cup
Salt-to taste
Oil-2 tbsp
Instructions
In a skillet heat the oil and add the green beans.
Add the curry powder,salt and the shredded coconut.
Saute until the beans are cooked but still crunchy.
Serve hot.
http://www.sonisfood.com/2013/12/curried-green-beans.html
www.sonisfood.com