This post is part of a case study for "Google Plus for Brand Awareness".All opinions are my own.
I'm excited to participate in this case study involving some well known faces on Google Plus who came up with this concept.The idea is to show brands how they can have a wider appeal by using Google plus to promote their products.For this purpose, we were asked to come up with a recipe using Kraft 'Mac and Cheese' or 'Cracker Barrel Cheese'.I had a pack of Kraft Mac and Cheese and decided to go ahead and do something with it.
If you've been reading my blog you know how much I love appetizers.And this time was no different.My mind went straight to create an appetizer but a spicy hot version.I used Jalapeños and some Cayenne for that kick and I have to tell you that this is not for the faint hearted.Its spicy,its hot and its addictive.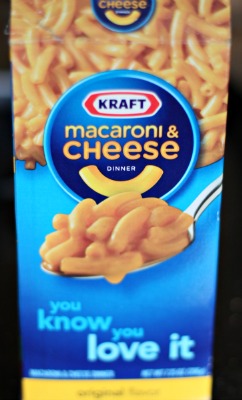 The patties are crispy on the outside and moist on the inside.Since they're not particularly low cal I've made them smaller for portion control.I serve them on a bed of lettuce with some curried mayonnaise that balances the heat and also adds a smooth sweet element to the appetizer.The combo tastes delicious and comes together pretty quickly.Serve it for your game night and see it disappear in no time!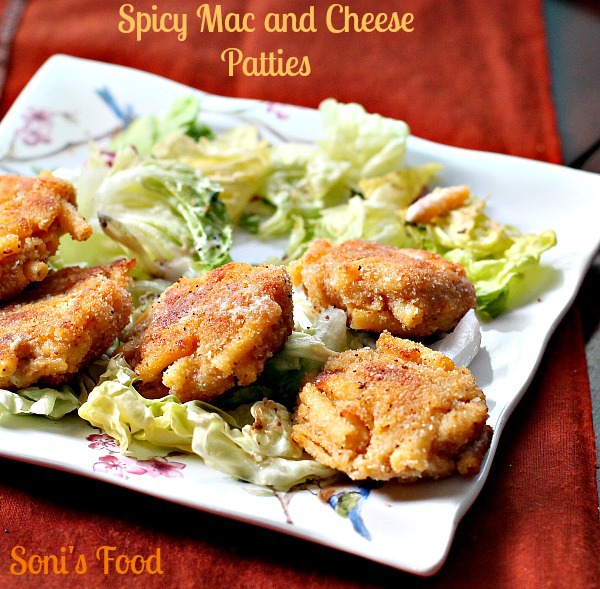 Spicy Mac and Cheese Patties with Curried Mayonnaise for #KraftyCooking
Ingredients
For the Patties

Cooked Mac and Cheese-2 cups
Plain Bread Crumbs-1/4 cup or more (plus more for coating)
Egg-1
Jalapeños-2 seeded and chopped
Cayenne- 1/8 tsp
Salt-to taste
Oil-2 tbsp to pan fry

Curried Mayonnaise

Mayonnaise-3/4 cup
Curry Powder-1 tbsp
Honey-2 tbsp
Salt-to taste
Pepper-1/4 tsp
Instructions
Mix the patty ingredients in a bowl.If needed add some more bread crumbs.Shape to form small round patties using your hands.
Take some bread crumbs in a platter and coat the patties on both sides.
In a non stick pan heat oil and add the patties.Cook on medium until golden on both sides.

Curried Mayonnaise

Mix all the ingredients in a bowl.Check seasonings.
Arrange patties on a platter along with the mayonnaise.Serve hot.
http://www.sonisfood.com/2014/01/spicy-mac-and-cheese-patties-with-curried-mayonnaise-for-kraftycooking.html
www.sonisfood.com