Potatoes are a staple in almost all cuisines round the world.They're cheap,they feed a crowd and are delicious cooked in any form.My favorite potatoes are golden and crispy on the outside and creamy on the inside.Aren't those the best?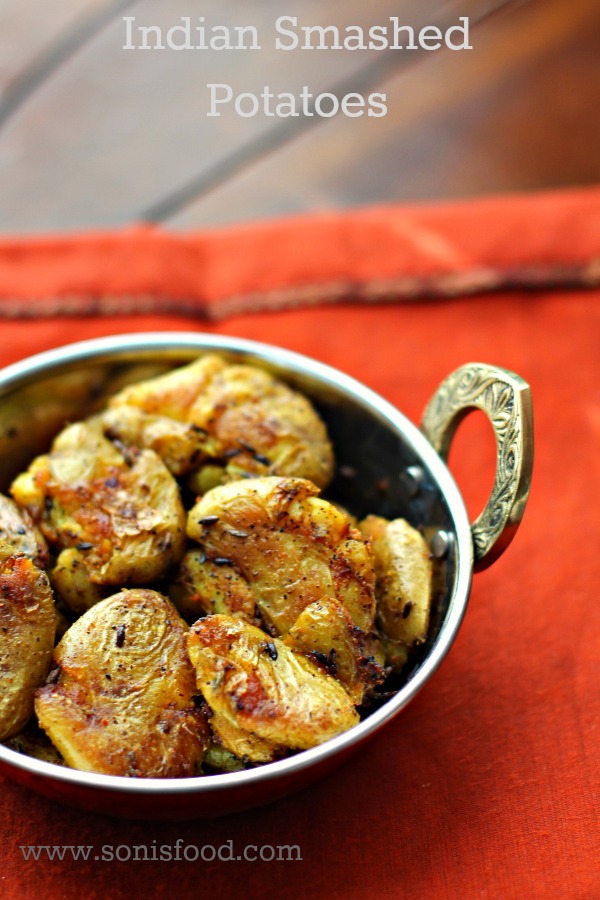 I use potatoes in most of my vegetarian cooking along with a variety of vegetables like cauliflower or cabbage or peas.They also balance the flavor pattern and thicken the sauce to give that perfect creamy texture.Nutrition-wise, Potatoes when cooked with skin are also rich in fiber,potassium and vitamin C.Not a bad idea to include them into your diet with skin on.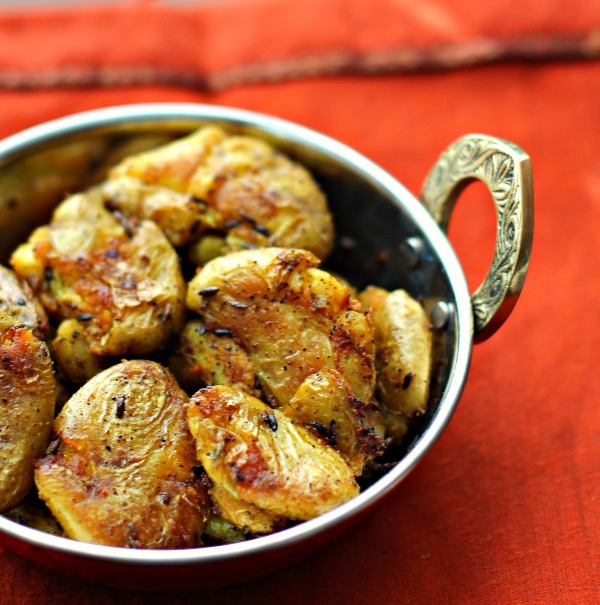 My Smashed Potatoes are bursting with flavors from the garlic,turmeric and cumin and are super easy to make.They make for a great side dish and that golden crispy exterior is to die for.The crisp outer skin leads into the soft creamy part and you're hit with the smoky cumin and garlic flavors all together making it so addictive.You definitely need some of this in your life.Trust me you do.
Ingredients
Fingerling or any small potatoes-1 lb
Cumin Seeds-2 tsp
Turmeric-1 tsp
Garlic Powder-1 tsp
Paprika-1/2 tsp
Salt-to taste
Oil-3 tbsp
Instructions
In a pot add the potatoes and cover them with water.
Bring to a boil,reduce the heat, cover and cook for about 15 minutes until they are cooked.
Once cool to touch smash the potatoes with a fork or your hands.
In a skillet heat oil and add cumin.Once they crackle, add the potatoes.
Sprinkle turmeric,garlic powder,paprika,and salt.Mix and let the potatoes develop golden color on one side before flipping them to develop color on the other side.
Once they're all golden your potatoes are ready.
http://www.sonisfood.com/2014/04/indian-smashed-potatoes.html
www.sonisfood.com