Hot Summer days calls for recipes that require as little time as possible in your kitchen leaving more time for you to enjoy with your loved ones.Keeping exactly that in mind I've got for you an easy appetizer that tastes fantastic and is ready in under 15 minutes!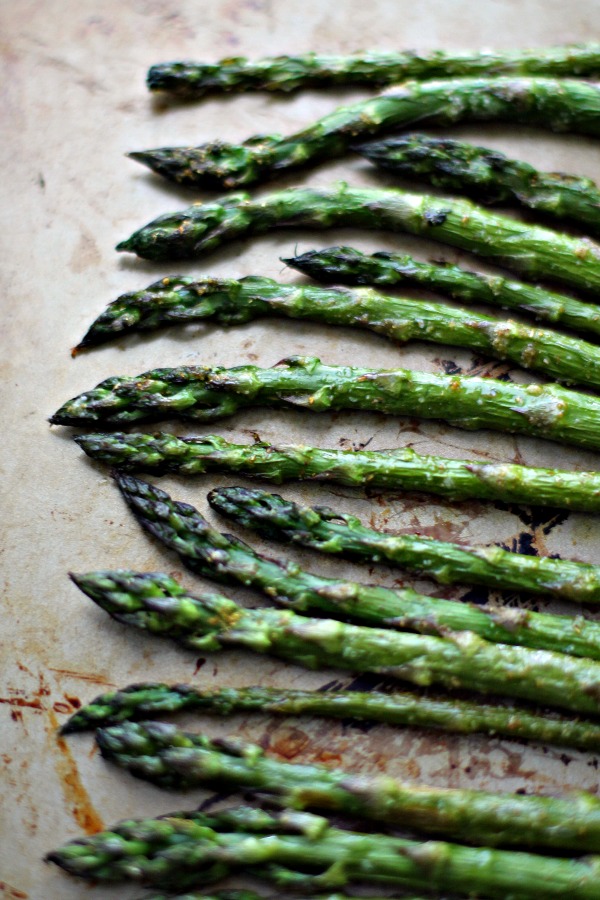 You're already aware of my love for Asparagus.Its one of the healthiest veggies out there.If you're looking for easy low carb dishes or trying to eat healthy,then this is for you.Asparagus is rich in Fiber,Potassium and also low in calories and sodium.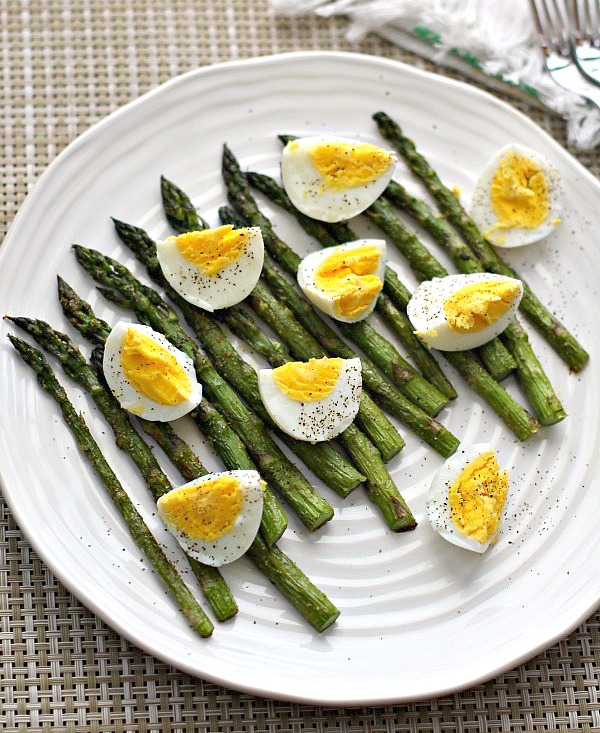 This time round I played with some curry powder and garlic to flavor it and I wasn't disappointed at all!Roasting veggies is one of my favorite ways to enjoy them and Curried Asparagus is a pure delight.Serve with some boiled egg for an easy Indian Inspired appetizer and see your guests raving.
Curried Roasted Asparagus with Boiled Egg
Ingredients
Asparagus-10 oz
Curry Powder-1 tsp
Garlic powder-1 tsp
Salt-to taste
Olive Oil-2 tbsp

Eggs-4
Instructions
Preheat the oven to 400 degrees.
In a baking sheet place the asparagus along with the rest of the ingredients.Mix well with your hands.
Bake for 10 minutes.
Take out and slightly cool.
Arrange on a serving tray.
Boil the eggs in for 5 minutes.Slice into wedges and arrange on top of the Asparagus.
Enjoy!
http://www.sonisfood.com/2014/06/curried-roasted-asparagus-with-boiled-egg.html
www.sonisfood.com