On hot days like these,cool drinks are a necessity to keep you hydrated and cool.But if you're anything like me, you despise milk based drinks.Don't get me wrong.I have nothing against milk but somehow it doesn't work for me.I find it to be very heavy on the stomach and don't generally like cold milk.I absolutely love a nice warm hot chocolate in the winter, but cold milk?Nope.Doesn't do it for me.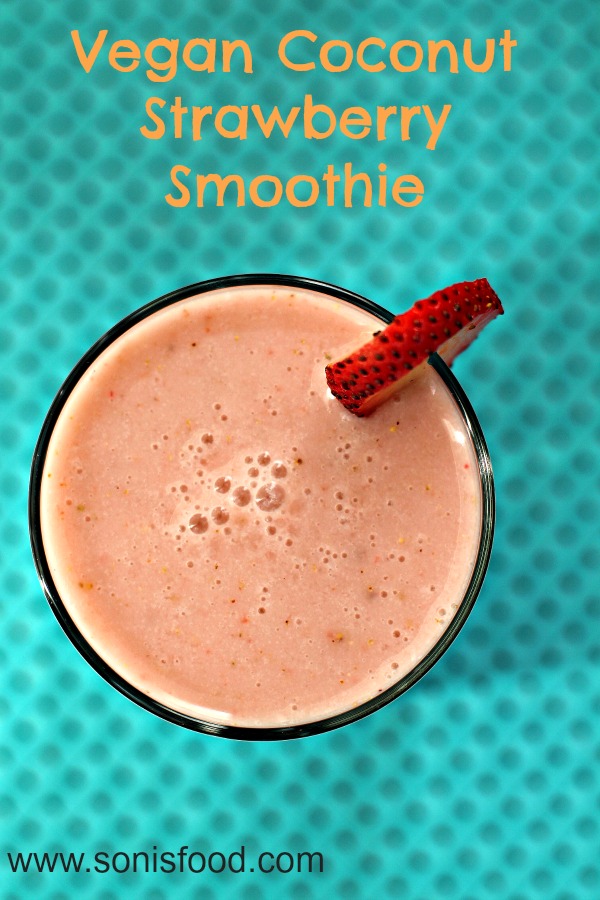 Solution?Enter Coconut Beverage from Trader Joe's that's the perfect alternative for people like me.Its delicious,its packed with nutrients like Vitamin A,D and B12 along with Calcium and great for people with dairy, soy and gluten allergies and its also Vegan.I love to add some seasonal fruits to elevate the flavors.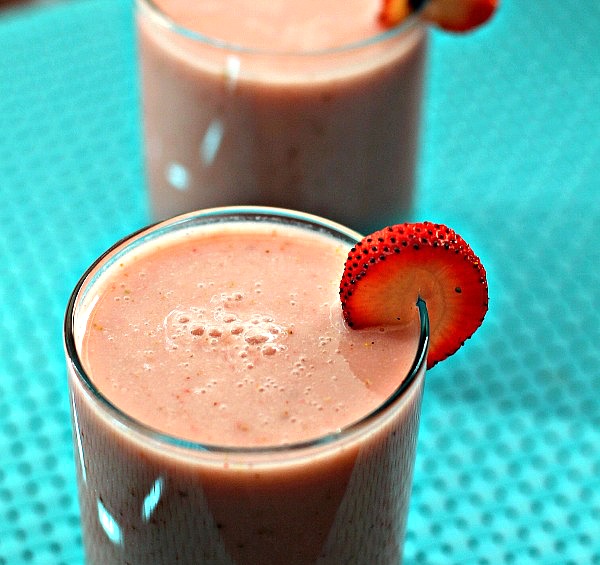 Even my 10 year old absolutely loved it.Healthy,tasty,and great for the whole family my Vegan Coconut Strawberry Smoothie has got you covered in these hot summer days!
Vegan Coconut Strawberry Smoothie
Ingredients:
Coconut Beverage(Original unsweetened)-2 Cups
Hulled Strawberries-1 cup
Sugar-3 tbsp
Process:
Blend the above in a blender and serve chilled!