Its the Holiday season and the web is brimming with all kinds of decadent desserts.I only just realised that I haven't posted a dessert in sometime and decided that now's the time to do it.My six year old loves Blondies and I've promised him a dozen times that I'm going to make them for him.Hence Blondies are on the blog today!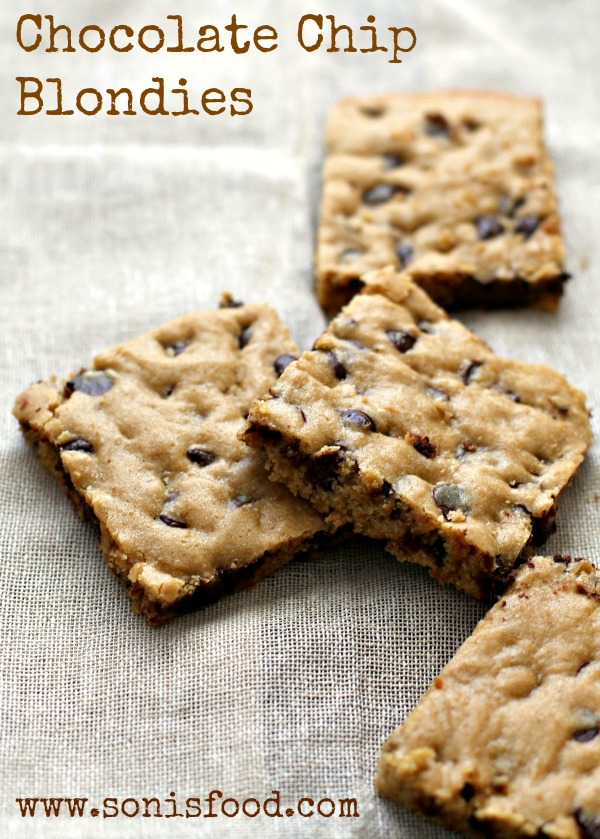 This is the first time I've attempted Blondies and they came out pretty darn good.My kids love anything with chocolate chips in it so I naturally went for chocolate chip blondies.Made for a delicious after school treat for my kids and they loved it.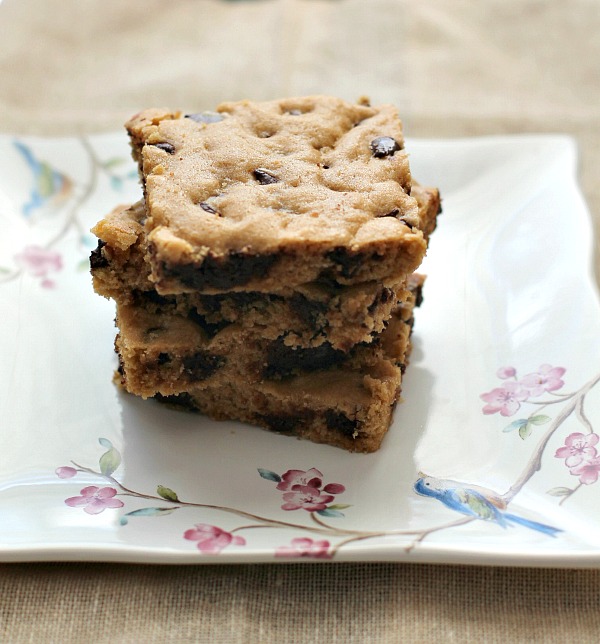 Blondies also make for great holiday gifts at this time of the year and are super easy to make.I love recipes that use staple pantry items and this recipe is one where you do not have to rush to the stores to get the ingredients.The Blondies are slightly chewy yet firm, perfectly sweet from the brown sugar and the chocolate chips in every bite makes it just the treat to go with your warm cuppa.
Ingredients
1-1/2 cups packed brown sugar
1/2 cup butter, melted
2 eggs, lightly beaten
1 teaspoon vanilla extract
1-1/2 cups all-purpose flour
1/2 teaspoon Baking Powder
1/2 teaspoon salt
1 cup (6 ounces) semisweet chocolate chips
Instructions
In a large bowl, combine the brown sugar, butter, eggs and vanilla just until blended.
Combine the flour, baking powder and salt; add to brown sugar mixture.
Stir in chocolate chips.
Spread into a greased 13-in. x 9-in. baking pan.
Bake at 350° for 18-20 minutes or until a toothpick inserted near the center comes out clean. Cool on a wire rack.
Cut into bars.
http://www.sonisfood.com/2014/12/chocolate-chip-blondies.html
www.sonisfood.com
Source:Taste of Home