I finally did it.
I made the Magic Cake. And I ate it.
And I almost ate all of it.
Had to stop myself since I was taking it to a friends' for a potluck. Not to mention it was a hit with everyone and even the kids gave it a thumbs up. I've been drooling at the pics on the web for many many months and being a big custard lover I've always wanted to make this.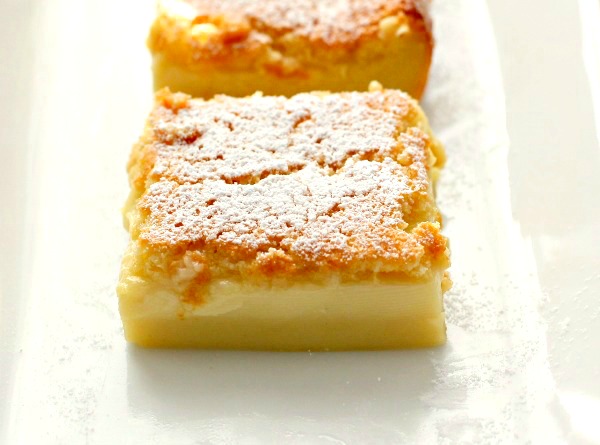 I have to warn you though.Its addictive.
Highly addictive.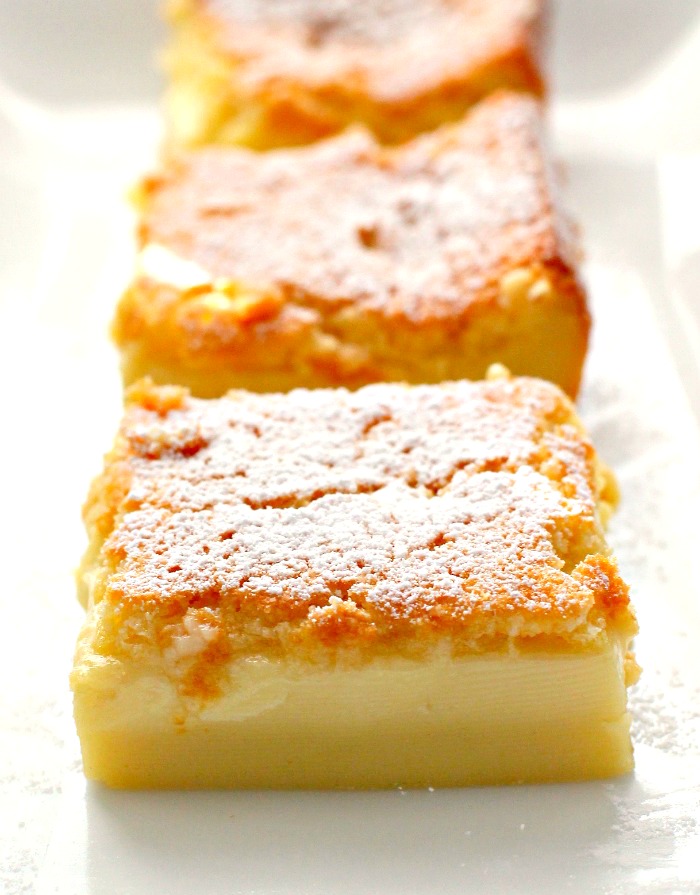 The magical layers that hit you as you take a bite.First the semi soft layer at the bottom followed by the custard in the  middle followed by the firm and slightly golden top layer.Its an amazing dessert and so super easy!The best part is that it only requires one simple batter and the magic happens once its in the oven.The three layers form as the cake bakes on a low temperature setting beautifully.Once cooled cut in into desired squares and enjoy this indulgent treat to your heart's content.I followed this recipe from Jo Cooks and it turned out just perfect!
Ingredients
4 eggs (separate yolks from whites) at room temperature
1 tsp vanilla extract
150 g (3/4 cup) sugar
1 stick or ½ cup butter, melted
¾ cup of all purpose flour
2 cups milk lukewarm
powdered sugar for dusting cake
Instructions
Preheat oven to 325 F degrees. Grease a 8 inch x 8 inch baking dish.
Separate eggs and add the egg whites to a mixer and mix until egg whites are stiff. Place egg whites in a bowl and set aside.
Beat the egg yolks with the sugar until light.
Add butter and vanilla extract and continue beating for another minute
Add the flour and mix it in until fully incorporated.
Slowly add the milk and beat until everything is well mixed together. Add the egg whites, a third at a time and gently fold them in using a spatula, repeat until all egg whites are folded in.
Pour batter into baking dish and bake for about 70 minutes or until the top is lightly golden. The baking time could vary depending on the oven, so take a look at around 40 minutes and see how it looks.
Sprinkle some powdered sugar after cake has cooled and cut into squares.
Enjoy.
http://www.sonisfood.com/2015/03/magic-cake.html
www.sonisfood.com