Hello!!
I've been missing in action since I was away on a family Holiday to the UK. It's our second home since the hubs and I have family there and we've lived in various parts of UK including London, Walsall and Edinburgh. We had a great time meeting our families, attending my cousins' engagement ceremony and also got to meet an old school friend after 20 years!!Our trip also involved going down the memory lane and showing our kids our old place in London and favorite local areas apart from the famous landmarks.The trip was fantastic and the weather gods were very kind since we had some gorgeous days with plenty of sunshine. Here are some pics from our London trip.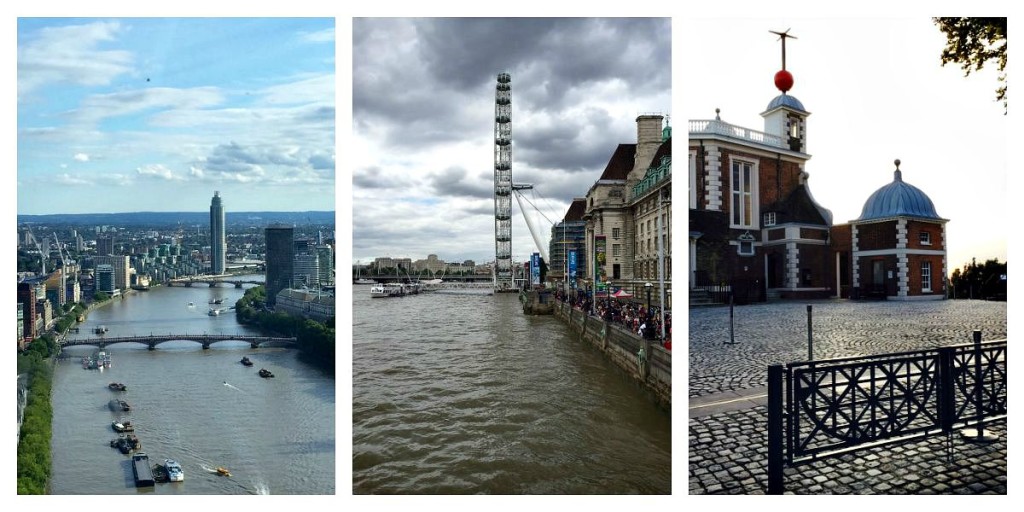 Just before we left for our holiday, I made this amazing salad that I have to share with you. You know how much I love Fennel. The sweet flavors reminiscent of licorice and anise are very refreshing and my favorite way to use them is by roasting them until they're slightly golden and the flavors come through. Some other examples of using fennel are over here and here. But this recipe I have for you today has it all.The flavors, the richness, the elegance and the ease of the oven doing the work for you.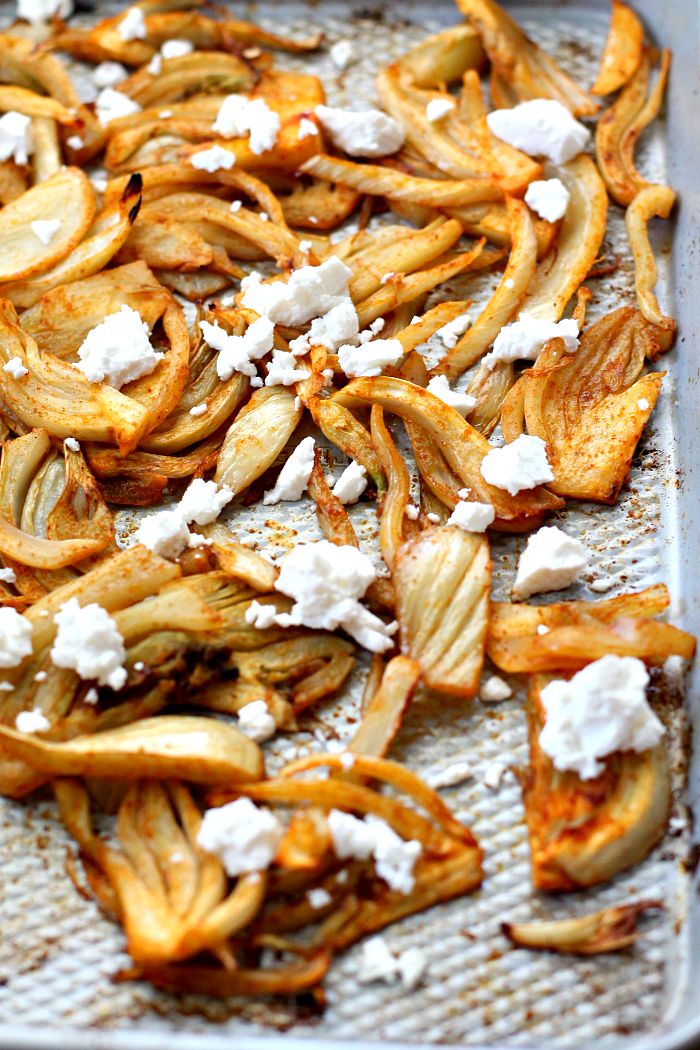 I like to use Indian spices in my roasted vegetables. Ground Cumin and coriander work perfectly with almost anything. Adding garlic is imperative while roasting veggies. Don't you agree? My last minute idea of adding some smooth and delicate goat's cheese is the icing on the cake here that does wonders to this salad. The complex flavors from the spices and the garlic with the sweetness of the fennel combined with the tangy creamy goat's cheese is all you need in your life. Trust me.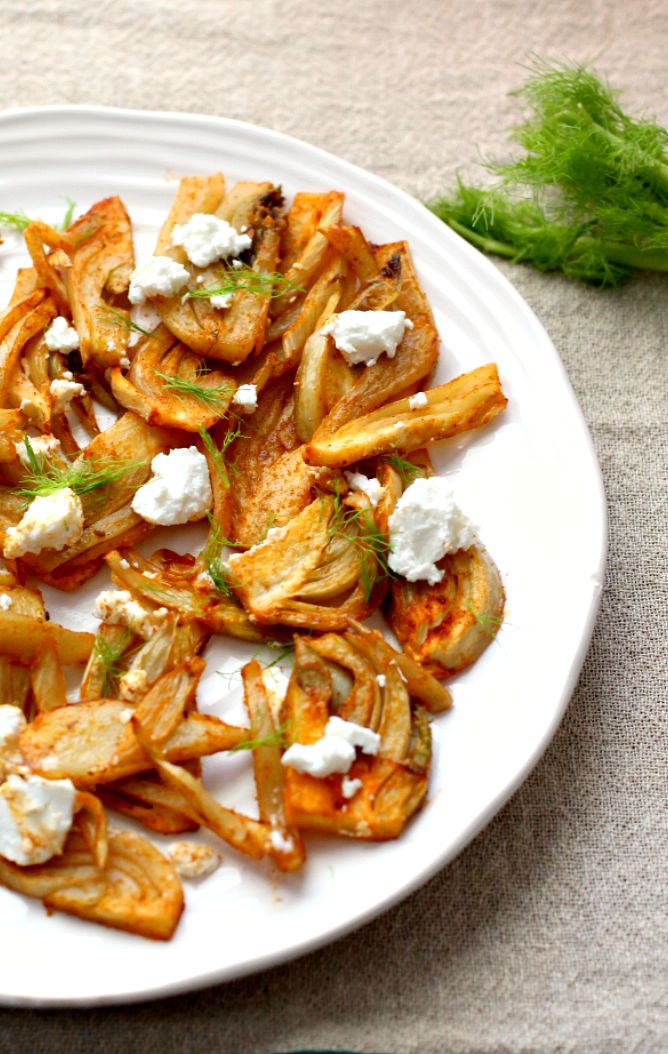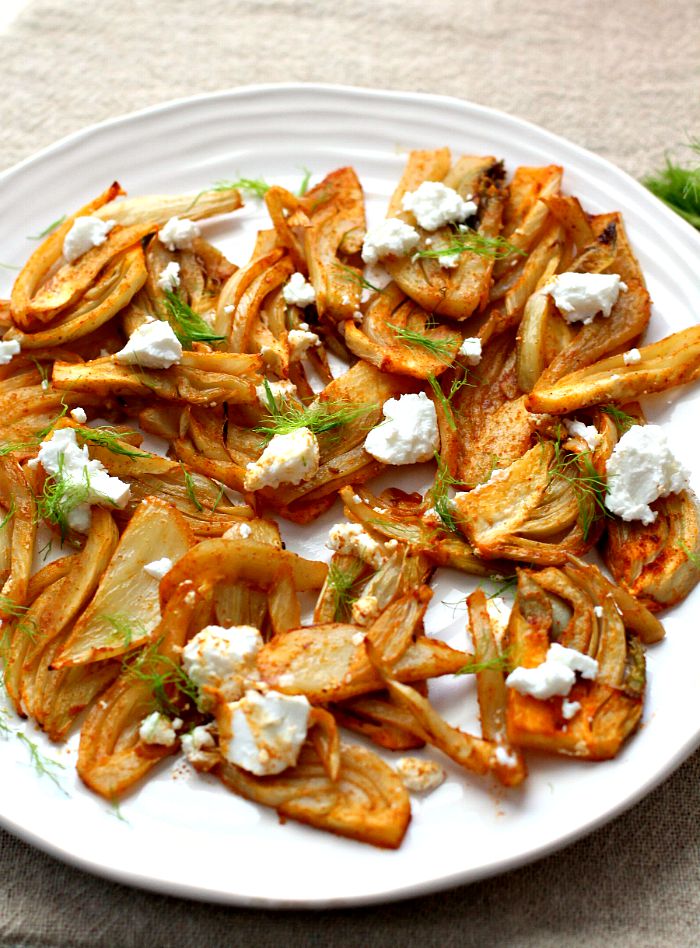 Indian Spiced Roasted Fennel and Goat's Cheese Salad

Ingredients
Fennel-2
Ground Cumin-1 tsp
Ground Coriander-1 tsp
Garlic powder- 2 tsp
Paprika or mild red chili powder-1/2 tsp
Salt
Extra Virgin Olive Oil-2 tbsp
Fresh Goat cheese-small log about 5 ounces
Instructions
Preheat the oven at 400 degrees.
Discard the hard outer shell and slice the fennel into strips.
In a baking sheet add the fennel along with cumin,coriander.paprika,garlic,salt and oil.Mix well
Spread evenly all over the tray and bake for about 12-15 minutes until slightly golden.
Crumble goat cheese all over and bake for another 2-3 minutes until slightly melted.
Enjoy!
http://www.sonisfood.com/2015/08/indian-spiced-roasted-fennel-and-goat-cheese-salad.html

www.sonisfood.com