Crisp morning air, pretty hues of orange,yellow and red,warm sunshine, the magic of autumn.Nature is just breathtaking this time of the year and I love it.The first sip of my morning chai infused with ginger,cardamom and cloves is pure bliss.The lovely autumn hues somehow make their way into my foods too in the form of comforting casseroles,soups,stews and curries.I get drawn into my kitchen and absolutely love cooking my favorite 'fall' recipes.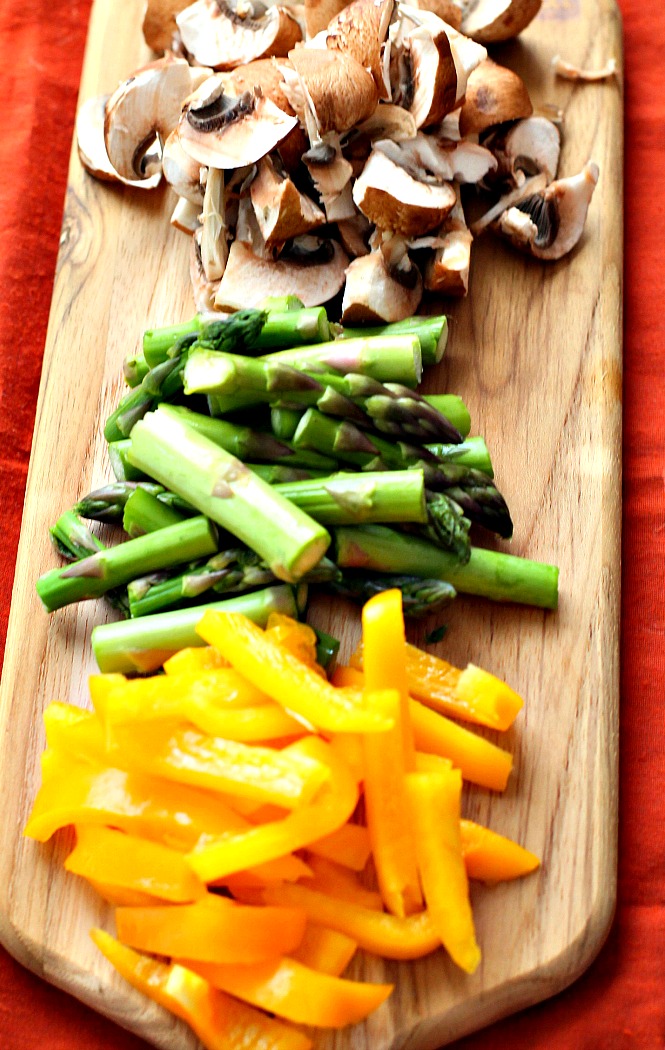 But first,I have a confession.
I somehow haven't figured out the right quantity of rice to cook, while having people over and always end up with large amounts of leftover rice.This recipe came about due to this very reason and I'm glad that it turned out amazing.I disguised the rice into this flavorful 'fall' recipe using some canned pumpkin puree,fresh Asparagus,peppers and mushrooms.The addition of garlic and chili flakes add tons of flavor to the dish.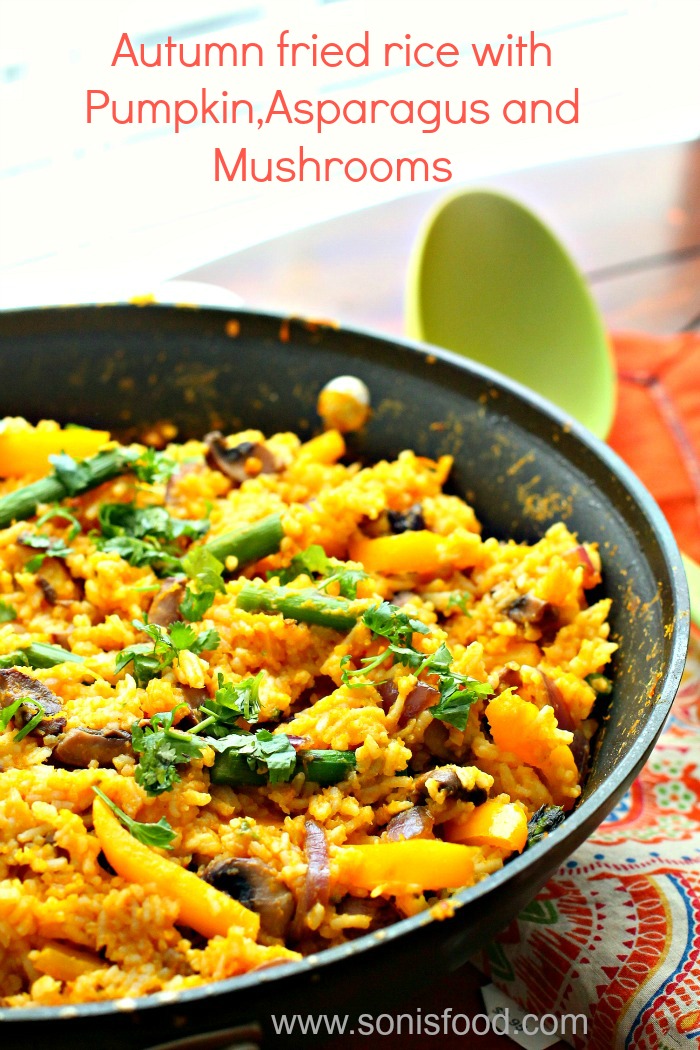 The vibrant yellow color of the rice with flavors from the pumpkin makes it the perfect autumn recipe and the crunchy vegetables are a healthy addition.My kids loved the asparagus and went for seconds.I served it for our weeknight meal along with some grilled chicken but you could make this a vegan/vegetarian meal by adding grilled Tofu instead.Enjoy.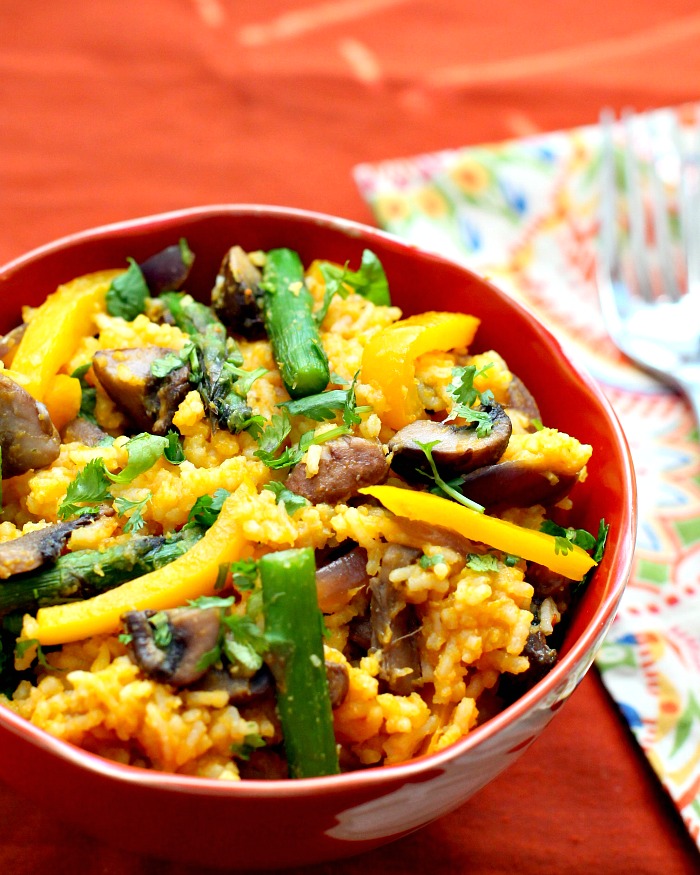 Autumn Fried Rice with Pumpkin,Asparagus and Mushrooms
Ingredients
Cooked Rice-2 cups
Onion-1 large sliced
Garlic- 2 cloves grated
Red chili falkes-1 tsp
Baby Bella Mushrooms-1 cup sliced
Asparagus-1 cup chopped
Yellow peppers-1 cup
Canned Pumpkin puree-1 cup
Oil-3 tbsp
Salt-to taste
Cilantro-to garnish
Instructions
Heat oil in a pan and add the onions.
Add the garlic and chili flakes and saute for a minute.
Add the mushrooms and saute until golden.
Empty onto a tray.
Add a tsp of oil and saute the asparagus and peppers until cooked but still firm (about 3-4 minutes with a lid on).
Add the pumpkin puree, water and rice to the mix.Add salt and mix well.
Add the onion mushroom mixture into the rice and combine all together.
Check seasonings and garnish with chopped cilantro.
Enjoy.
http://www.sonisfood.com/2015/10/autumn-fried-rice-with-pumpkinasparagus-and-mushrooms.html
www.sonisfood.com