Life is all about enjoying simple pleasures.
Like this simple cake..
I started making this cake as I was craving for something sweet.But little did I expect that my kids would be raving and going for seconds since it's a tad different from the cakes that they're used to.This cake uses Olive Oil instead of butter and going by the response in our family it certainly looks like a new favorite!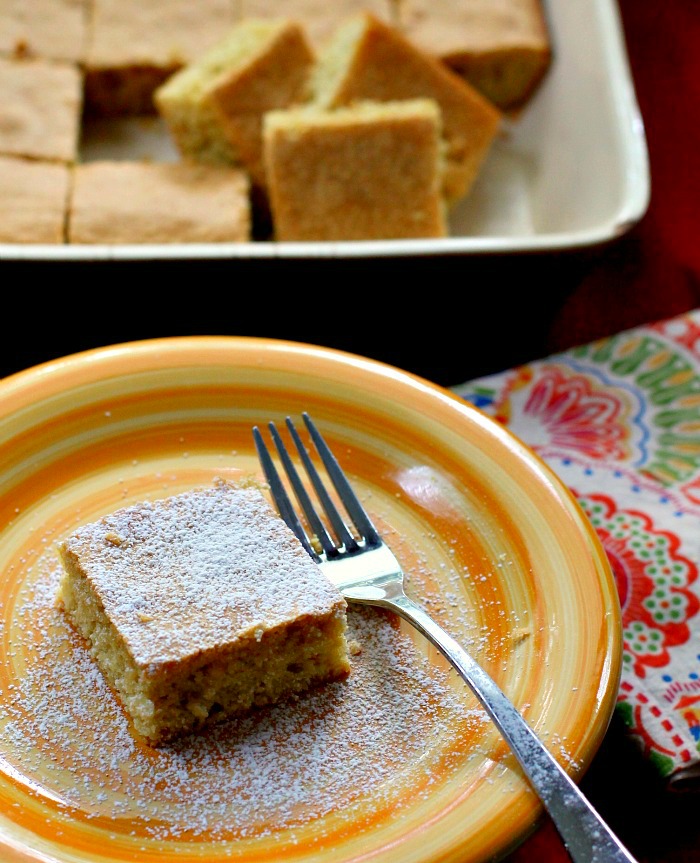 Olive Oil Cake is a easy dessert that uses ingredients you have on hand..I first thought this cake would have a strong Olive oil flavor but it has just a slight hint of the Olive Oil along with the vanilla and tastes delicious.Its perfectly moist and fluffy.I've kept it simple although you can make different variations using lemon or orange.I followed this recipe except for the orange juice and zest since I didn't have any at hand and it still turned out perfect!A little sprinkling of powdered sugar is all you need to dress it up.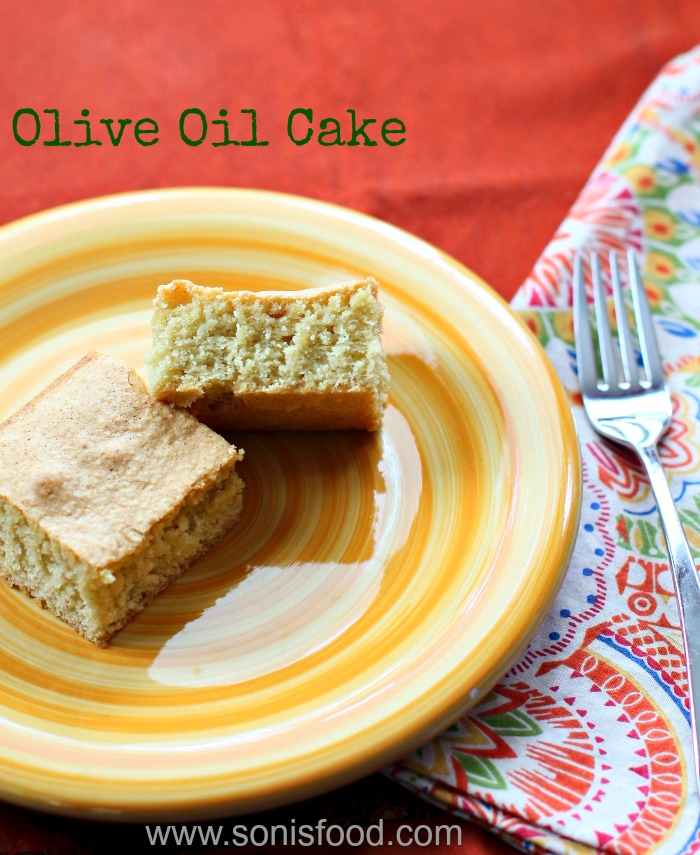 Enjoy it as a light snack or dessert with your cuppa!As for me I've just made a bigger batch since my kids wanted it for their school snack too.Happy Mom 🙂
Ingredients
1 1/4 cups all-purpose flour
3/4 cup sugar
2 eggs
1/3 cup olive oil
1 teaspoon vanilla extract
1 teaspoon baking powder
1/2 teaspoon baking soda
1/2 teaspoon salt
Confectioners' sugar for dusting
Instructions
Preheat the oven to 350 degrees F.
Grease and flour a 9-inch square cake pan. Mix together the sugar and eggs in a medium bowl with a hand mixer on medium speed until blended and light.
Drizzle in the olive oil and vanilla and mix until light and smooth.
Sift together the flour, baking powder, baking soda and salt in another bowl.
Add the flour mixture half at a time to the wet ingredients and mix on low just to bring it together.
Pour into the prepared cake pan and bake, 25 to 30 minutes.
Let the cake cool 15 minutes, dust with confectioners' sugar and serve.
http://www.sonisfood.com/2015/10/olive-oil-cake.html
www.sonisfood.com