There's something magical about the holidays.It just brings about a renewed energy and enthusiasm to plan your perfect gathering.But it can also be quite stressful if you're not used to cooking for a crowd.The key to reducing your stress is to plan things in advance.Write down the menu, prepare the grocery list accordingly, and prep up as much as possible a day in advance.I personally believe that a wide spread of appetizers are the key to a party.They get the guests started and give you the opportunity to serve flavors from around the world in small bites.But you don't have to go overboard with complicated dishes, instead go with simple yet tantalizing flavors in your dishes.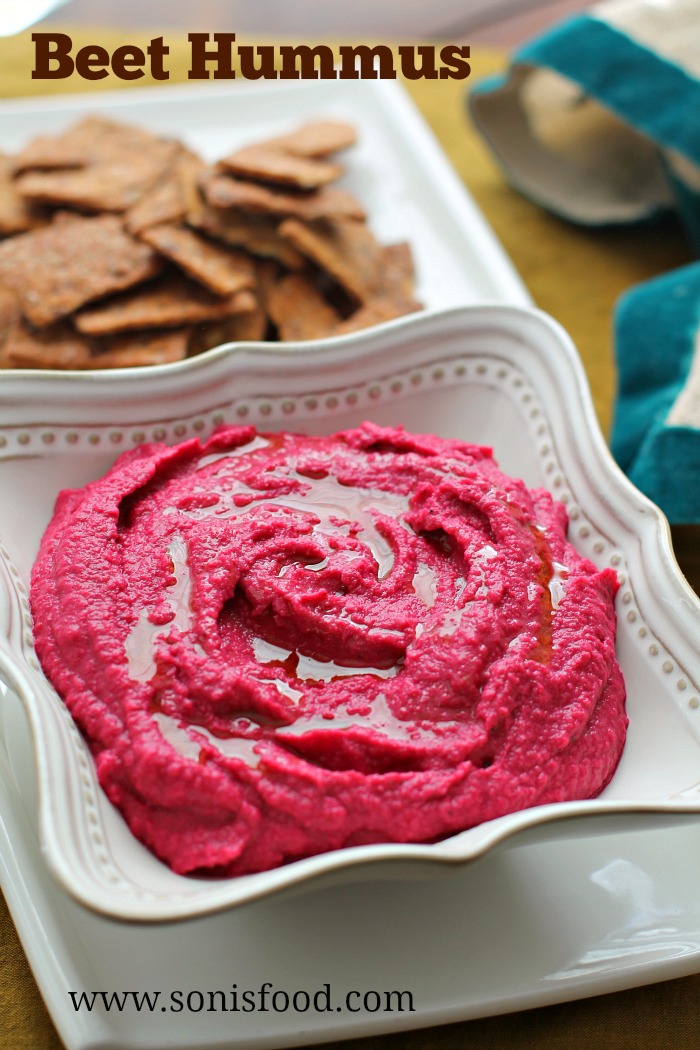 Our calendars are marked with parties almost every weekend leading up to Thanksgiving and keeping that in mind, I've been working on a few recipes that I'll be sharing with you over the course of the next few weeks and hoping you'll try them and enjoy.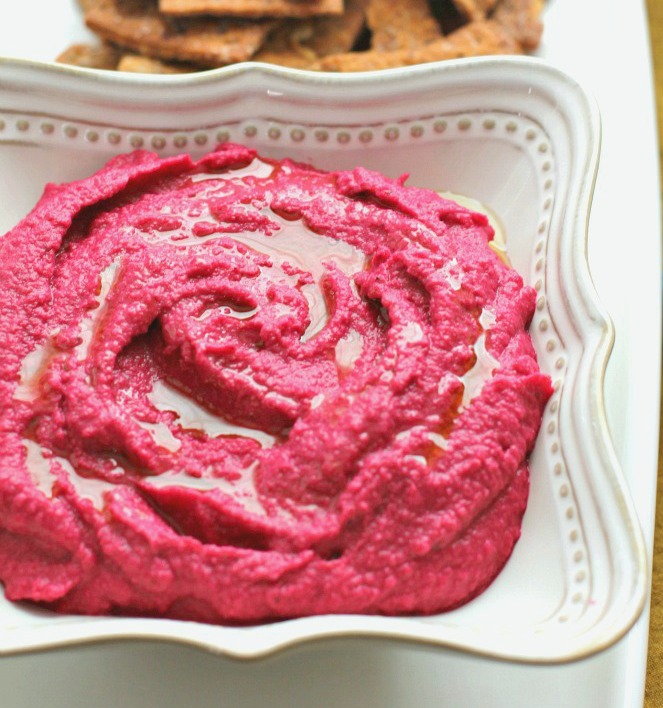 My first recipe is an easy Beet Hummus that tastes amazing and looks absolutely stunning with a vibrant pink color. This dip is a great addition to your party menu, that's bound to get your guests raving.I first tasted Beet Hummus in a Moroccan restaurant and immediately fell in love with its gorgeous color. The flavors from the beet give the hummus a slight hint of sweetness which when combined with the garlic,lemon and the chickpeas just rounds up the perfect balance of sweet, salty and tangy. I didn't have any tahini on hand, hence went ahead without it and it was still delicious.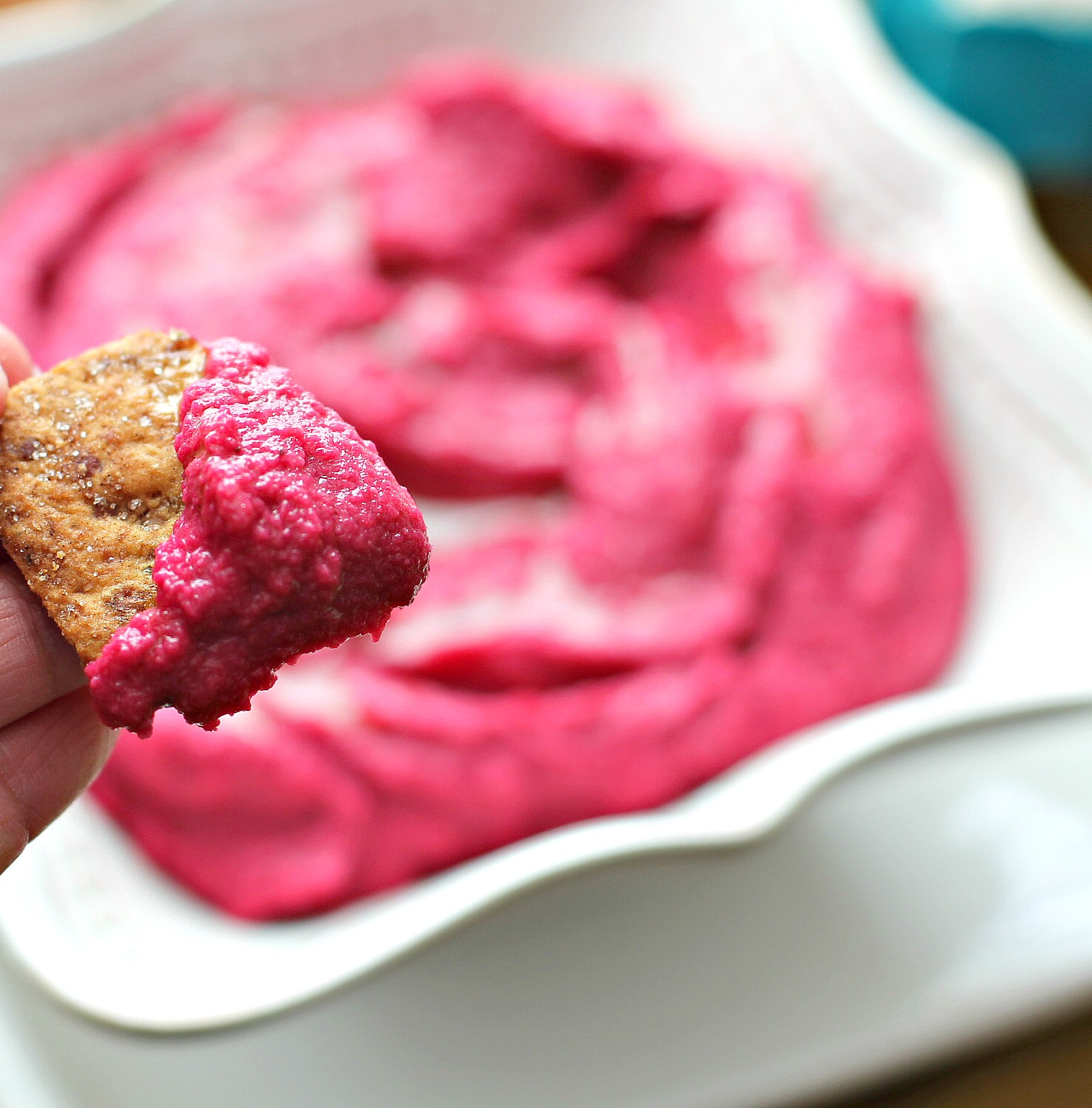 The process starts with roasting the beet in the oven and then adding the rest of the ingredients in your food processor.It can be made a day in advance and is best served chilled with any chips of your choice or crudites.It lasts for up to a week in the fridge.My kids loved it for their school snack too!Enjoy.
Ingredients
Beet-1 medium
1 15 oz can of chickpeas drained
Juice of a medium sized lemon
Garlic cloves-2
Salt and pepper
Extra Virgin Olive Oil-1/4 cup
Instructions
Preheat the oven to 375 degrees.
Wash the beet and wrap it in a foil and bake it for an hour.Once done let to cool a bit.
Once cool to touch, chop into small pieces and add into the food processor along with the rest of the ingredients and blend.
Check the seasonings and adjust.
Enjoy.
http://www.sonisfood.com/2015/11/beet-hummus.html
www.sonisfood.com