The weather has finally warmed up and I'm looking forward to some glorious days ahead. The cold spell seemed never ending and my 8 yr old is now excited about playing outside wearing shorts! It's funny how the weather impacts our mood. A gorgeous day instantly brightens me up and I want to soak in the beautiful sun and its energy.There's something else that brightens me up too!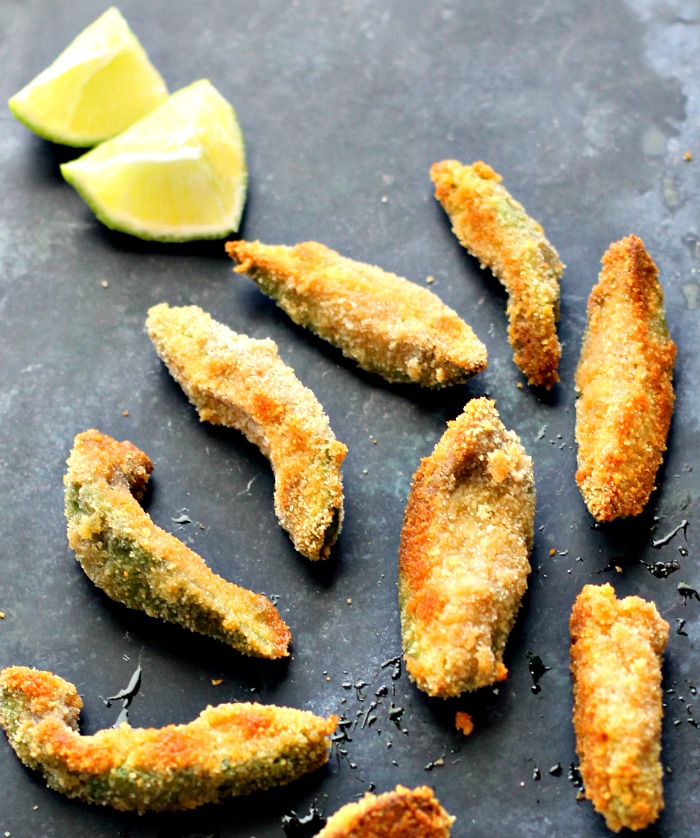 Its Avocados, the green, creamy high protein fruit that's become my obsession these days. There are so many ways to enjoy it and it's a good source of energy, fiber and good fats. Apart from the delicious guacamole, avocados are used in pretty much everything from smoothies to desserts and I love the texture and flavor of this amazing fruit.I just can't get enough of avocados these days and use it over my toast,in my salads or just grill it.Its delicious in every way.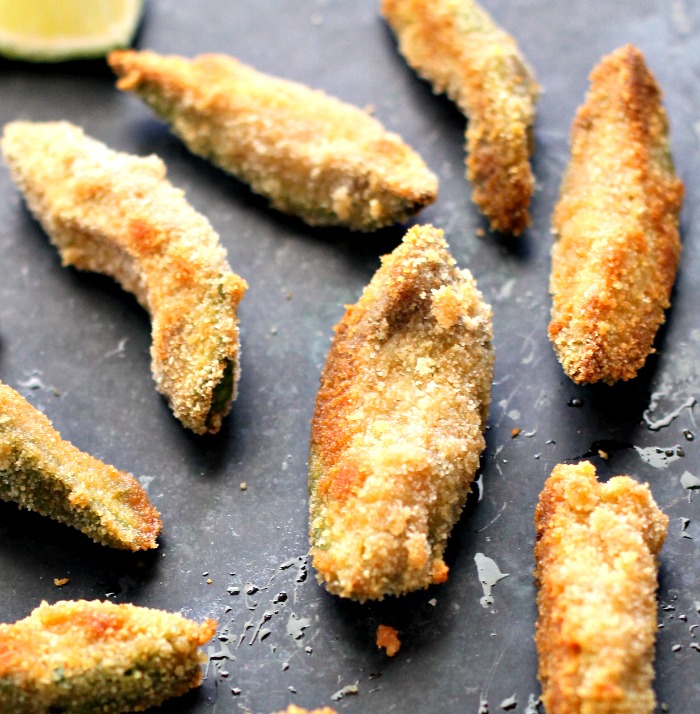 The recipe I have for you today is an Indian spin on avocado using garam masala and taking it to a whole new level. And these beauties are baked to a perfect crispy exterior just the way I like it. The crisp outer layer opens up to the soft buttery goodness on the inside and you just cannot stop at one. You wouldn't believe how easy the process is and its ready in minutes. The garam masala adds just a hint of spice and it's best served hot. It's an amazing party appetizer and sure to wow even your vegan guests.Enjoy!
Baked Garam Masala Avocado Fries
Ingredients
2 large avocados, sliced
Juice of ½ lime
Salt & Pepper
2/3 cup all purpose flour
2/3 cup water
1 cup bread crumbs
1 tsp garam masala
1 tsp garlic powder
salt
2 tablespoons oil
Instructions
Preheat the oven to 425 degrees.
In a bowl mix the flour and water.Add a little salt.
In a tray mix the bread crumbs,garam masala and garlic powder with a little salt.
Slice each avocado into long slices and squeeze some lime juice all over.
Dip each avocado slice into the flour mixture and dredge through the bread crumbs. Coat thoroughly place on a foil lined baking sheet. Spray lightly with cooking spray or drizzle some oil all over.
Bake for 20-25 minutes, until it's lightly browned. Serve with your favorite dipping sauce.
http://www.sonisfood.com/2016/04/baked-garam-masala-avocado-fries.html
www.sonisfood.com