Barbecue season is in full swing in my backyard. We've been enjoying many vegetables on the grill like zucchini, asparagus and Sweet Potatoes. But I have to tell you that if there's one thing you need to try on your bbq its got to be the Sweet Potatoes! I'm obsessed with them and they've become my favorite side dish in my summer party menu much to the delight of my vegetarian guests.Packed with nutrition they just seem to be naturally made for the grill. Toss them with your favorite spices and go crazy.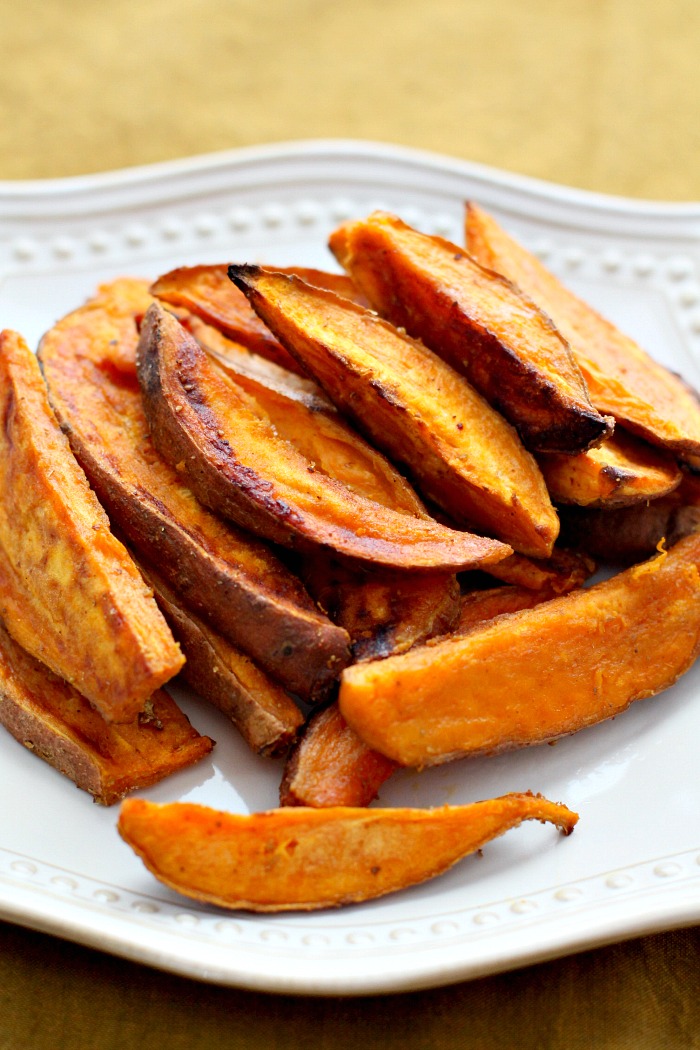 While many would argue that grilling season is all about the meat, we shouldn't forget that a bbq also requires side dishes along with the protein like grilled veggies,chips,coleslaw and salads.So apart from the meats and burgers, there's always room for grilled tofu, veggies like asparagus,sweet potatoes,corn-on-the-cob, eggplants , coleslaw and salads.I recently hosted a middle eastern inspired barbecue with some Chicken Shwarma,couscous,filafel, feta salad along with pita and it was so much fun!I'll share those recipes with you in the coming weeks.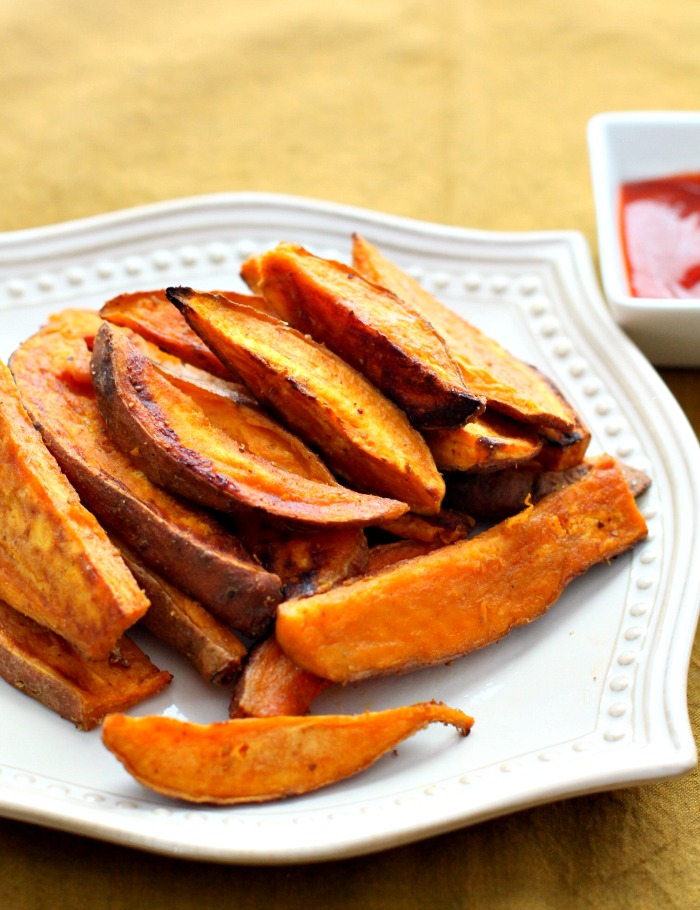 My Sweet Potatoes have some delicious flavors going on here with a mix of some cumin, red chili, garlic and salt. Just coat these babies with spices,some olive oil and throw them on the grill for a few minutes. The spices balance the natural sweetness and add an earthy nutty flavor. They cook pretty quickly and have to be eaten hot off the grill.I was pleasantly surprised to see kids enjoying it too! Your summer party is incomplete without some spicy grilled Sweet Potatoes. Enjoy!
Grilled Sweet Potatoes with Cumin and Garlic
Ingredients
3 large sweet potatoes
2 tsp cumin
1 tsp red chili or paprika
1 tsp garlic powder
Salt to taste
2-3 tbsp of olive oil
Instructions
Wash, pat dry and slice the sweet potatoes lengthwise.
Mix the rest of the ingredients in a pan and coat the sweet potatoes in the mixture.
Heat the grill and place the sweet potatoes on a foil.
Cook for about 5-6 minutes on the hot grill.Flip and cook the other side for another 5-6 minutes until done.
http://www.sonisfood.com/2016/07/grilled-sweet-potatoes-with-cumin-and-garlic.html
www.sonisfood.com