Of late I've been making my Leek and Potato Soup a lot since my 9 yr old has been asking for it.The fact that we've been sick with strep and sore throat on and off this past month has also contributed to the weekly soup ritual to soothe our throats and get some relief.I've been hit the worst for the past couple of weeks with severe strep throat that almost healed only to come back a week later resulting in two consecutive rounds of antibiotics.My tastebuds have vanished for the time being and I'm really looking forward to an end to this cycle.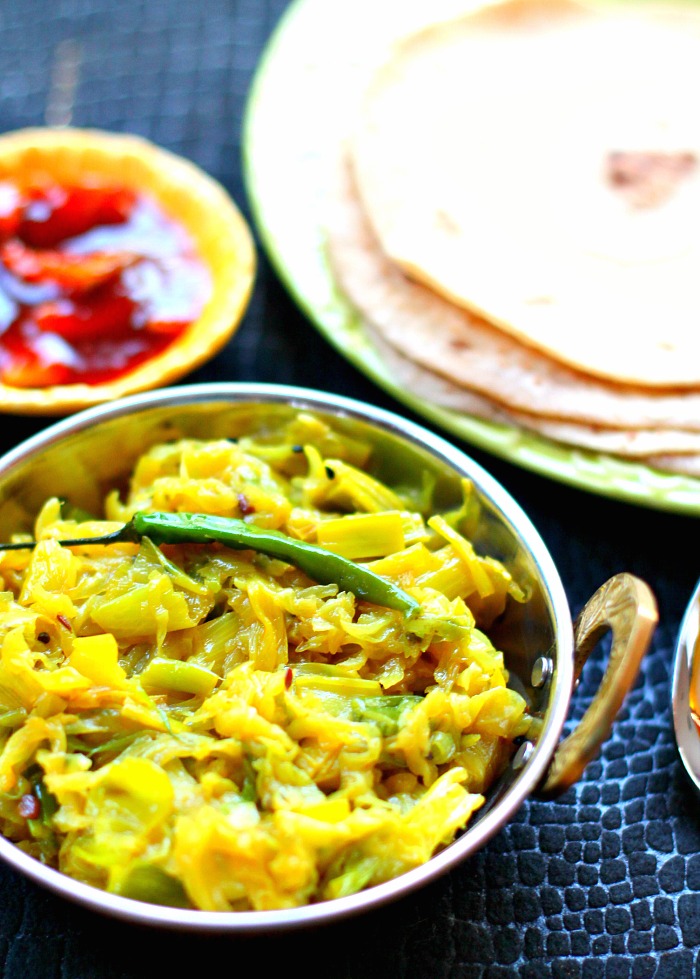 Due to the abundance of leeks in our refrigerator, I decided to combine it with some cabbage this time round for a simple side dish with dal.The use of the Indian five spice called panch phoran is very common in North Indian cooking and its an aromatic mix of mustard,fennel,fenugreek,cumin and nigella seeds.Its easily available at your local Indian grocers.I cook a variety of vegetables in a similar manner when I want something quick on the table.I serve it with some dal, roti, rice and a simple salad.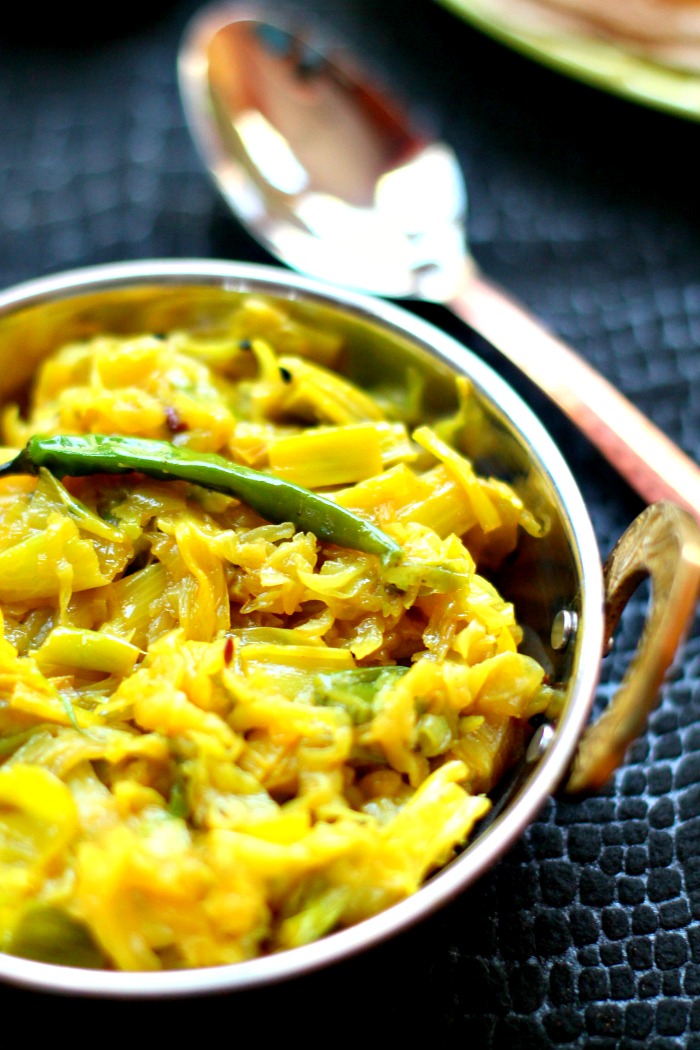 Sometimes simple dishes are all you crave and they comfort you like none other.This is an easy side dish for an Indian Inspired menu any day of the week and couldn't be easier with some lovely flavor combos.I'm inspired to use leeks a bit more in my Indian cooking since they take on the spices quite well.You'll see them on the blog of course.In the meantime enjoy this lovely recipe.
Indian Inspired Cabbage and Leek
Ingredients
Cabbage-3 cups shredded
Leeks -2 stalks cleaned and chopped
Panch phoran- 1 1/2 tsp
1 large Onion- chopped finely
2 Geen chilies (optional)
turmeric-1 tsp
salt to taste
Oil-2 tbsp
Instructions
Heat oil in a pan and add the panch phoran.
Once it splutters add the onion and saute until translucent.
Add the green chili, cabbage, leeks, turmeric and salt.
Cook on medium heat until cooked.
Serve hot.
http://www.sonisfood.com/2017/04/indian-inspired-cabbage-and-leek.html
www.sonisfood.com