I hope you all are enjoying the summer! I've been enjoying time with my kids and planning out our days with fun activities.We've enjoyed our holiday breaks too and looking forward to our upcoming trip to Boston,Cape Cod and Martha's Vineyard!We've also been enjoying our grilled foods over the summer and trying out different marinades.Sriracha is one of my favorites and I've been using it on Fish,Chicken and Tofu.I love the flavor and it just makes everything tastier!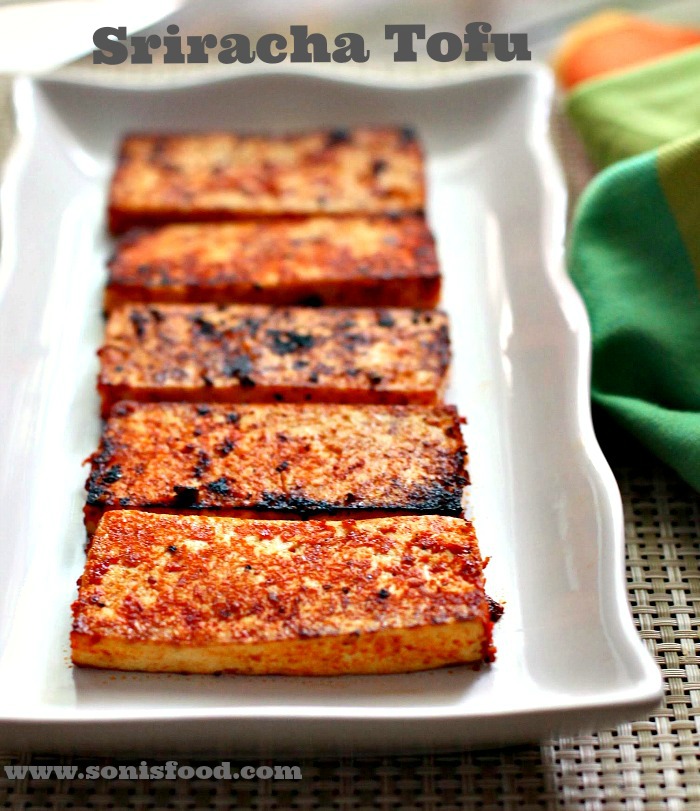 The recipe I have for you today is Sriracha Tofu and its an amazing appetizer with the flavors from the Sriracha along with a hint of soy and honey.Vegans can use brown sugar.The result is a spicy yet slightly sweet marinade that coats the tofu perfectly and its then pan-fried until those wonderfully crisp edges are visible.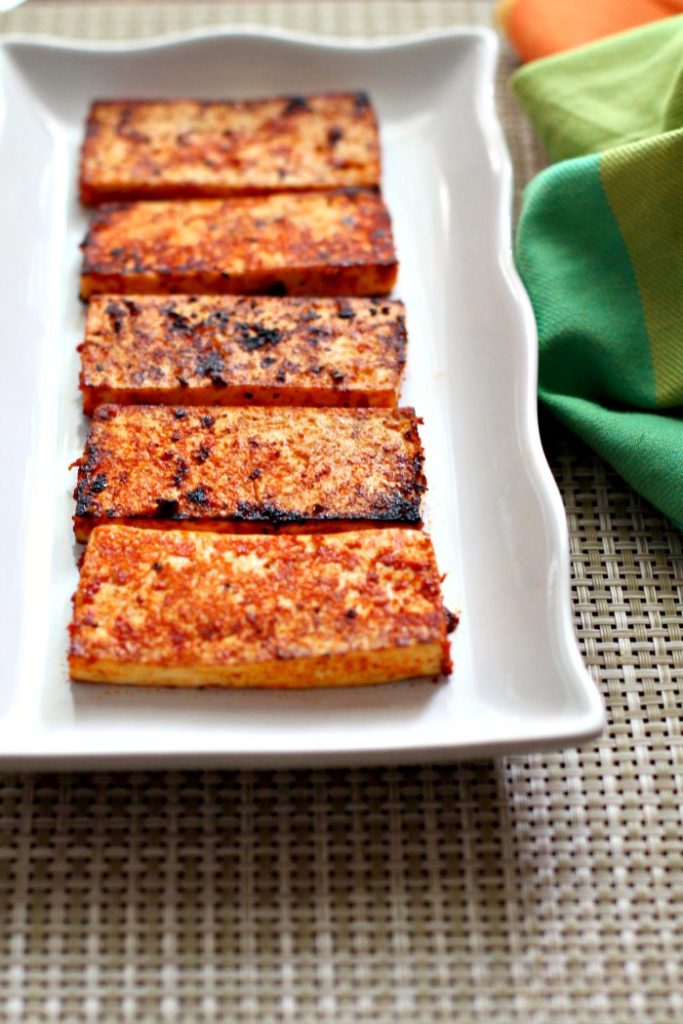 Its an appetizer that literally takes minutes to make and will make your vegan and vegetarian guests happy too! Just marinate the tofu in the mix for 10 minutes to soak in the flavors. Throw it on the grill, pan fry, or bake it in the oven. It tastes delicious and it's perfect for entertaining. Enjoy!
Ingredients
Extra Firm Tofu 13 oz pack
Oil to pan fry or grill

Sriracha Marinade

3/4 cup Sriracha Sauce
2 Tsp Soy Sauce
2 tbsp Honey or brown sugar
Instructions
Mix the marinade ingredients in a bowl.
Squeeze the tofu between your palms until most of the water is drained.Wrap the tofu in kitchen roll and squeeze again gently.Discard the kitchen roll and place the tofu on a cutting board.Slice into 1/2 inch thick pieces.
Coat each piece with the marinade on both sides and let it sit for 10 minutes.
Heat 2 tbsp of oil on a non stick pan and pan fry the tofu for 7-8 minutes on each side so that its crispy on either side.Serve hot!
http://www.sonisfood.com/2017/08/sriracha-tofu.html
www.sonisfood.com