Cooler temperatures these past couple of days signal that my favorite season is approaching. As much as I love summer, my favorite season is autumn with nature painting its own mural with lovely hues of orange, gold, crimson and scarlet. The cool crisp air, warm aromatic spices, apples, pumpkins, the Hindu festivals of Dusshera and Diwali followed by the holidays are the joys of fall! The kitchen is a busy place all autumn and for a foodie like me nothing is more enjoyable than this.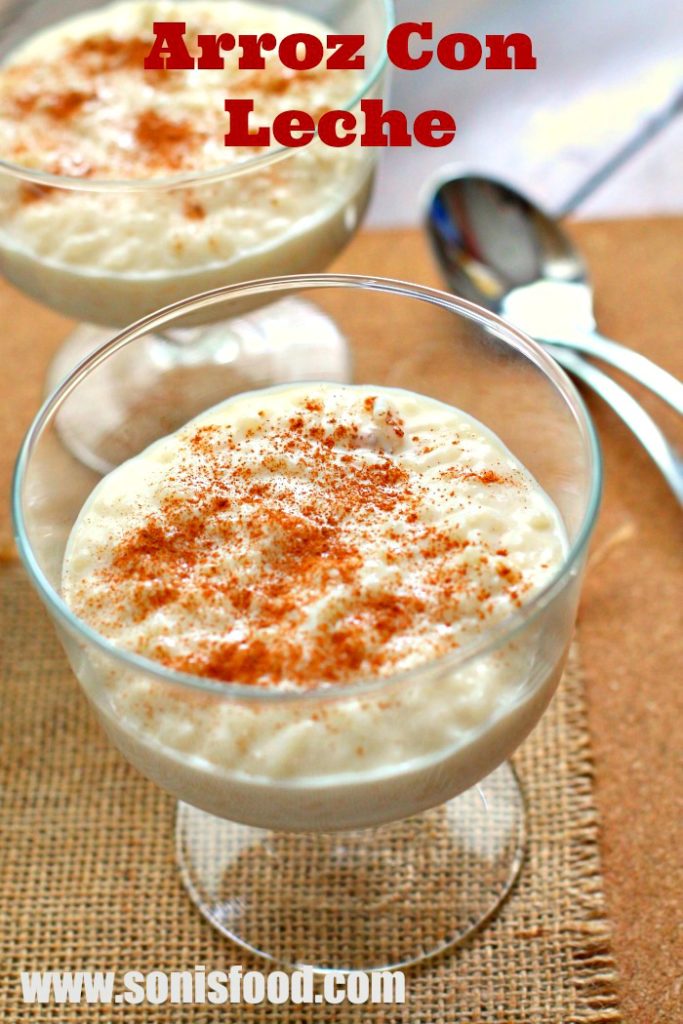 This calls for a recipe like Arroz Con Leche (a Mexican Rice Pudding that's become a firm family favorite of late) that's perfect for this weather with its generous use of cinnamon and a rich creamy consistency. Rice Pudding is so ubiquitous around the world that there are a million ways to make it using fruits, nuts, coconut, cardamom, cinnamon etc.. Arroz Con Leche is one such variation where cinnamon is added to the milk and rice mixture giving it a pleasant aroma. Again, there are many ways of making this comforting dessert but this is an easier method using sweetened condensed milk and we love it!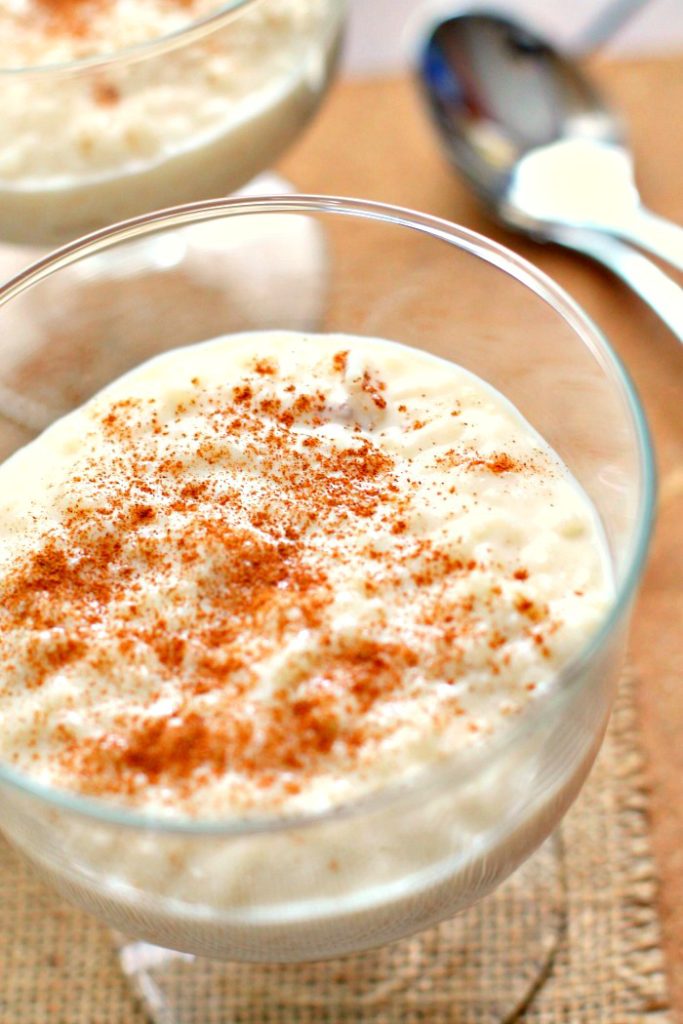 It can be served warm or chilled and it's the perfect dessert for a crowd that can be made a day ahead. The use of condensed milk reduces the cooking time by half and gives it that irresistible creamy consistency that's to die for.A generous dusting of powdered cinnamon is all it needs before serving.Enjoy!
Arroz Con Leche (Rice Pudding)
Ingredients
2 cups water
1 cup long-grain white rice
One 4-inch cinnamon stick
One 14-ounce can condensed milk
1 cup whole milk
1Ground cinnamon, for dusting
Instructions
Rinse the rice until water runs clear (two or three times)
Put the water,rice and cinnamon stick into a a pot and bring to a boil.Once its starts boiling reduce the hear to low, cover and cook for about 15 mins or until the rice is fully cooked.
Add the sweetened condensed and milk whole and continue to cook until the mixture boils.Reduce the heat and continue to cook on medium heat until the mixture thickens and becomes creamy.About 20 mins..
Let it cool for a few mins.At this point you can either serve this warm with a dusting of ground cinnamon or cool it and chill in the fridge.Dust with ground cinnamon just before serving.
http://www.sonisfood.com/2017/09/arroz-con-leche-rice-pudding.html
www.sonisfood.com