"Sweaters, scarves, boots, hats
Sunburnt leaves
Crisp morning air
Blushed cheeks 
Glorious sun
Warm hues
Pumpkin, apples
Comfort foods
Soups and stews
Oh the joys of autumn"
Yes everything above makes this season magical. I love being in my kitchen more than ever and yes soups and stews are my go-to throughout fall and winter. My recipe today combines red lentils and vegetables in a comforting soup that tastes amazing! I usually make a big batch and pack it for my kids' school lunches too.They love it with their favorite bread.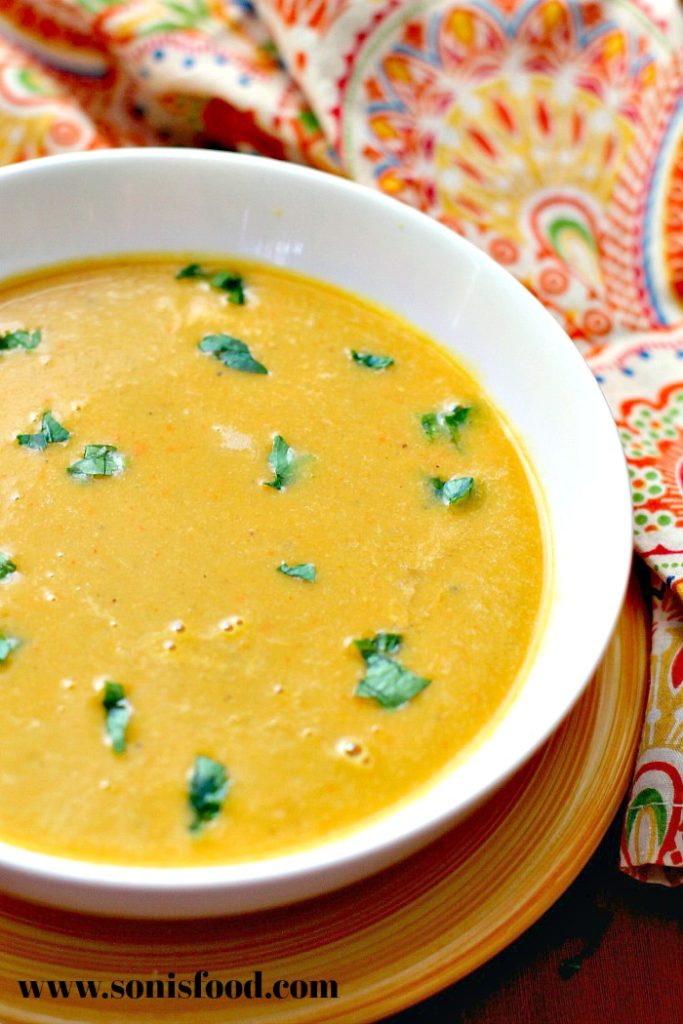 I've used carrots and celery here but you could use any vegetable of your choice like beans or spinach. The lentils make it hearty and filling. I've added a little turmeric for added health benefits and ground coriander that adds a lovely flavor. This soup is all you need to warm you up! Enjoy.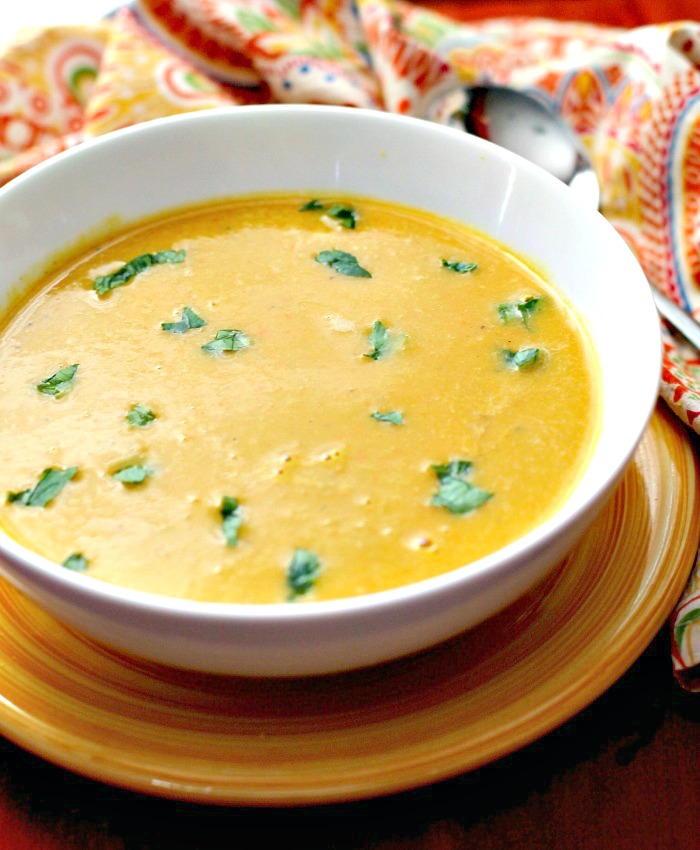 Red Lentil and Vegetable Soup
Ingredients
Dried Red Lentils-3/4 cup
1 large onion chopped
4 carrots peeled and diced
2 stalks celery washed and diced
2 cups water or vegetable stock
Ground Coriander-1 tsp
Turmeric-1/2 tsp
Oil-2 tbsp
Salt
pepper
Instructions
Heat oil in a pan and add the onion,carrots and celery and saute with a little salt and pepper.
Add the lentils and mix it together.
Add the ground coriander and turmeric and saute for a few seconds.
Add the water or stock, salt and pepper.
Bring the mixture to a boil.Reduce the heat,cover and cook for about 20-25 mins until the lentils are cooked.
Using a stick blender, blend the soup carefully since it'll be very hot.Serve hot.
http://www.sonisfood.com/2017/11/red-lentil-and-vegetable-soup.html
www.sonisfood.com