Welcome to 2018!New year, new beginnings, new hopes and dreams! I hope that you achieve all that you desire for in this new year and may all your dreams come true. My resolve is to eat healthier and shed some extra pounds that I've been piling on over the last few months!Time for some healthy eating and exercising.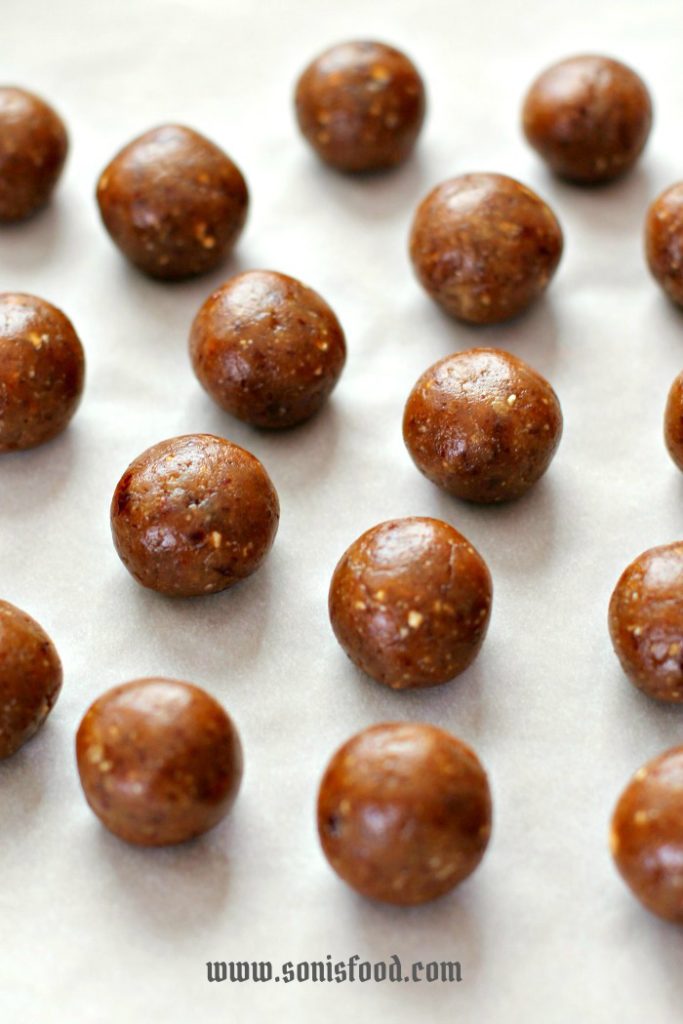 Keeping exactly that in mind, I made these gorgeous Date Nut Energy Balls that are loaded with protein and insanely delicious! The perfect pick-me-up snack for any time of the day when you need some extra energy, these balls are healthy with no added sugar and also have a low glycemic index.They're perfectly sweet just the way I like them and also guilt free! My friend bought some gorgeous Mejdool dates for me from Israel and this is how I used them.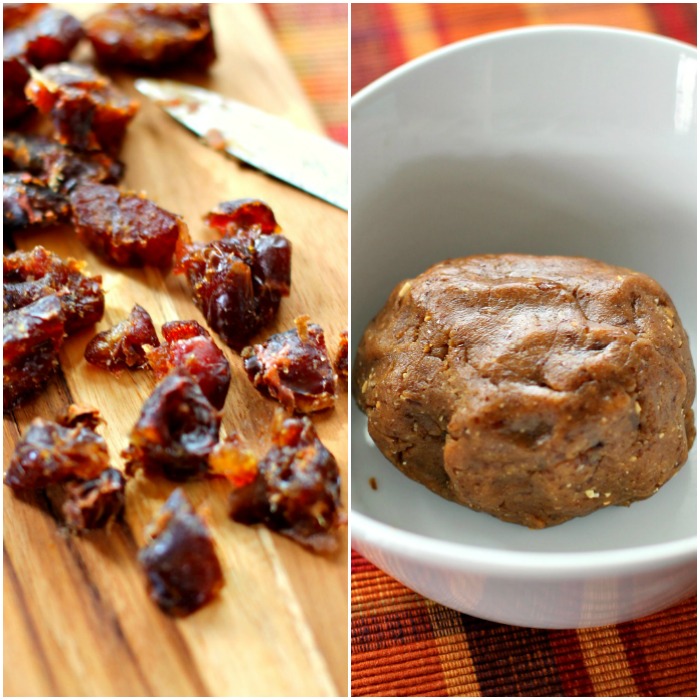 I've combined the dates with peanut butter and threw some walnuts too in the mix.They give tons of flavor to the balls along with their added health benefits.If you're a peanut butter lover like me, then look no further. The secret ingredient here though is the 'sea salt' that brings out the deliciousness in these balls. They're a great snack for the family and much better than the store-bought ones since you control the ingredients. They can be stored for up to a week in an air tight container in the fridge.Best part? They're ready in ten minutes! Yes, and the food processor does all the work for you. Need I say more?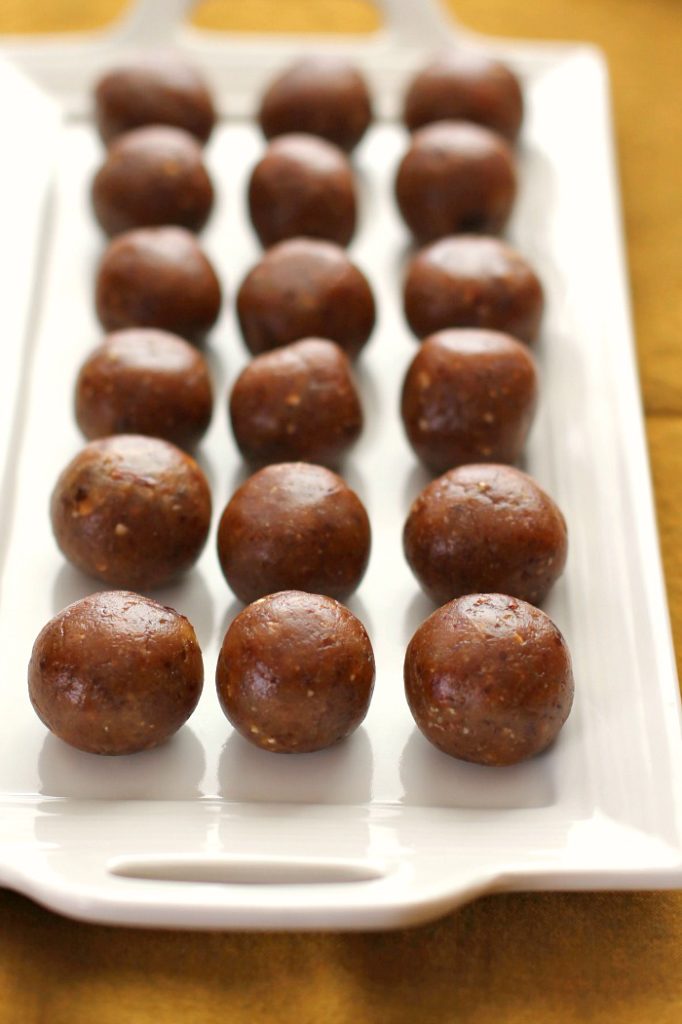 No Bake Date Nut Energy Balls
Ingredients
makes around 18-20 small balls

18 Mejdool dates (pitted and diced)
1/2 cup walnuts
1/4 cup peanut butter
1/8 tsp sea salt
2 drops vanilla
Instructions
Place the walnuts in your food processor and pulse until crumbly.
Add the dates, peanut butter, sea salt and vanilla and pulse again until the mixture starts to come together and well mixed.
Empty into a bowl and roll into small balls.Chill before serving.
Store in an air tight container in the fridge for up-to a week.
http://www.sonisfood.com/2018/01/no-bake-date-nut-energy-balls.html

www.sonisfood.com

l