My kids love to help me whenever I'm in my kitchen baking.This time round my four year old was very excited to be my helper.While I was getting the ingredients ready he had taken out a large bowl and the whisk on the table ready for mixing!!Of late I've been coming across a lot of cake and muffin recipes with Olive Oil which cuts off the fat content by a lot.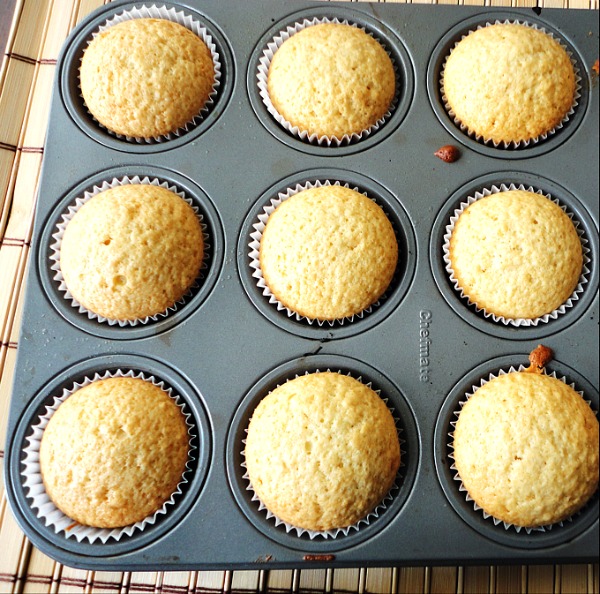 Olive Oil muffins sounded so good, but unfortunately I'd never tasted them and was always intrigued every time I saw the recipes posted by my baker friends.So I decided to try making these muffins and figure out myself!My son loves vanilla hence, Vanilla Muffins it had to be!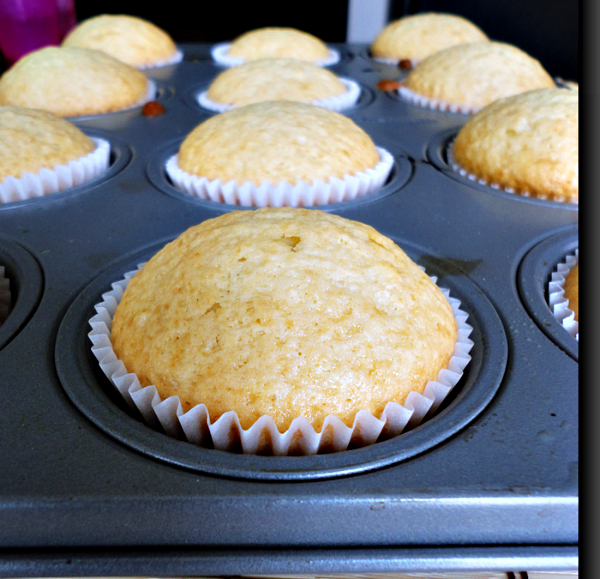 Oh my, what a delicious, moist treat this was? I have to tell you that these are now my absolute favorites and thanks to all my baker friends out there, I was inspired to bake with Olive Oil.You can clearly taste the Olive Oil in every bite.The yoghurt make it super moist and so good!My son enjoyed it too and was very proud that it was his creation 🙂 My daughter enjoyed it for her school snack the following day!Hubby who is very finicky when it comes to desserts also liked it!That tells it all I guess 🙂
Adapted from The Foodies' Kitchen
Makes 12 muffins

Vanilla Olive Oil Muffins
Ingredients
1 3/4 cup All purpose Flour
Pinch of salt
1 1/4tsp Baking Powder
1/4 tsp Baking Soda
1 cup Sugar
1/2 cup Olive Oil
1/4 cup Plain Yoghurt
1/2 cup milk
1 Egg
1 Egg White
1 1/2 tsp Vanilla extract
Instructions
Preheat the oven to 350 degrees F.
Line standard muffin pan with paper liners.
Sift together Flour,Baking Powder, Baking Soda and Salt.
In a mixing bowl mix the Oil,Yoghurt, Milk,Egg, Egg White and Vanilla Extract.
Mix well and add the dry ingredients and just mix until combined.
Take an ice cream scoop and divide between 12 muffin cups.
Bake on the center rack in the oven for 18-20 minutes or until slightly golden.
Enjoy!
http://www.sonisfood.com/2012/03/vanilla-olive-oil-and-yoghurt-muffins.html
www.sonisfood.com