"Here comes the morning chill
the leaves falling on the ground so still
the beaming sunshine
the soft breeze
kissing me softly on my cheeks
as I sit down by my window
staring at the wonder
of nature in all its splendor
Of birds singing
Of trees swaying
to the tune of the soft Autumn wind"
-Soni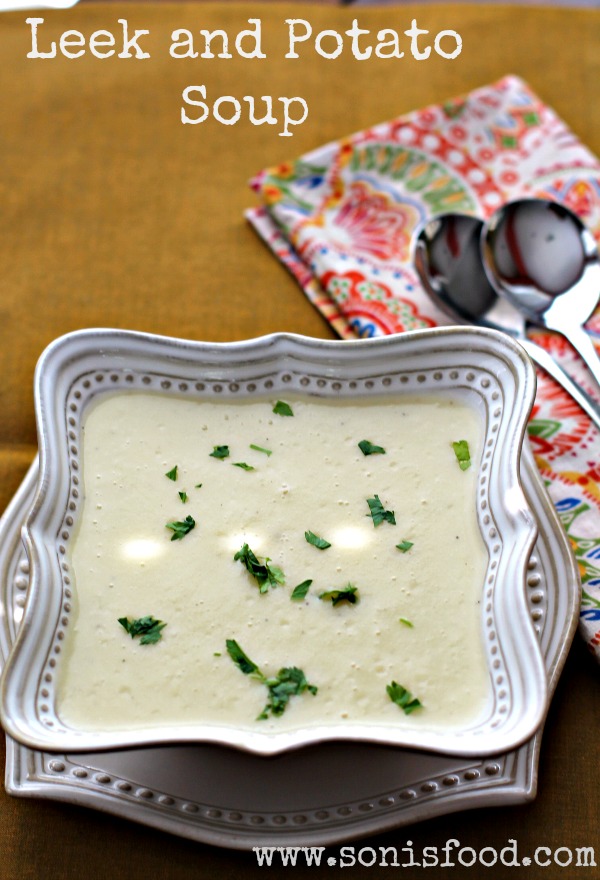 Today we got a glimpse of Autumn when we woke up to cooler temperatures for the first time this season and I instantly decided that I had to make soup for dinner.It just seemed the perfect day to enjoy some warm soup to warm us up.I was also reminded that I had some gorgeous leeks that needed to be used and Leek and Potato Soup came to mind.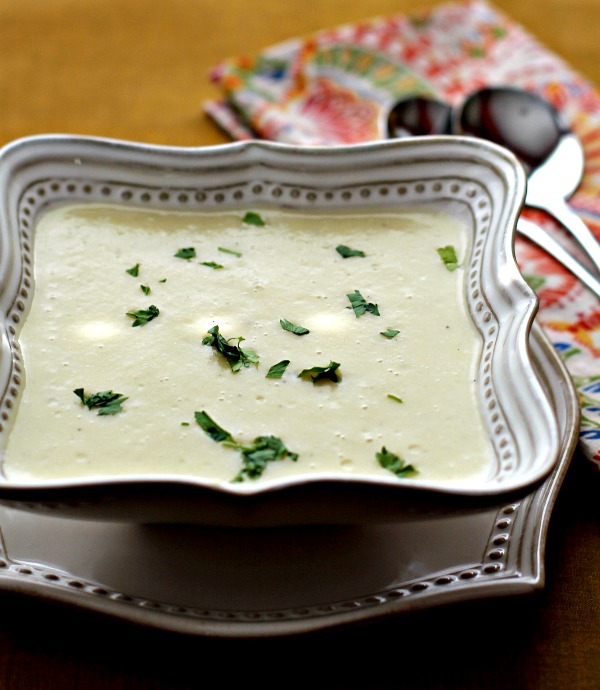 I love the simplicity and the delicate balance of flavors that this soup has to offer.Leek and potatoes are a classic combination and with minimal ingredients its just the perfect food to warm and comfort you on a cold night.I've tried to make it healthier by omitting cream and just going with 2% milk and water combo.You could also use stock instead of water.Its ready in no time and is always popular with kid and adults.Enjoy!
Leek and Potato Soup
Ingredients
Leeks-2 bunches cleaned and chopped
Large potatoes-2 peeled and diced
Onion-1 small chopped
Butter-2 tbsp
2% Milk-1 cup
Water-1 cup
Salt and pepper
Instructions
In a pot heat the butter and saute the onion until translucent.
Add the leeks.Saute for another minute.
Add the potatoes, milk, water, salt and pepper.
Once it comes to a boil, cover , reduce the heat and continue to cook for about 15-20 minutes until the potatoes are fully cooked.
Check the seasonings.
Carefully transfer into a blender or use a hand blender and blend until all smooth.
Garnish with your favorite herb and serve hot.
www.sonisfood.com