Its time to make to some Peanut Blossom Cookies! Peanut Butter and chocolate is a great combination and I can never get enough of these beauties. In our house, the hubs and my thirteen year old equally love these cookies but my eight year old is not a big fan of peanut butter, hence he doesn't enjoy them as much.
While I've enjoyed many Peanut Butter Blossoms over the years, there's an interesting story behind it as I found out. Legend has it that Freda Smith intended to make a batch of peanut butter chocolate chip cookies and after mixing part of the dough, realized that her pantry was without chocolate chips. So, she grabbed a bag of Hershey's Kisses instead and used them atop the cookies.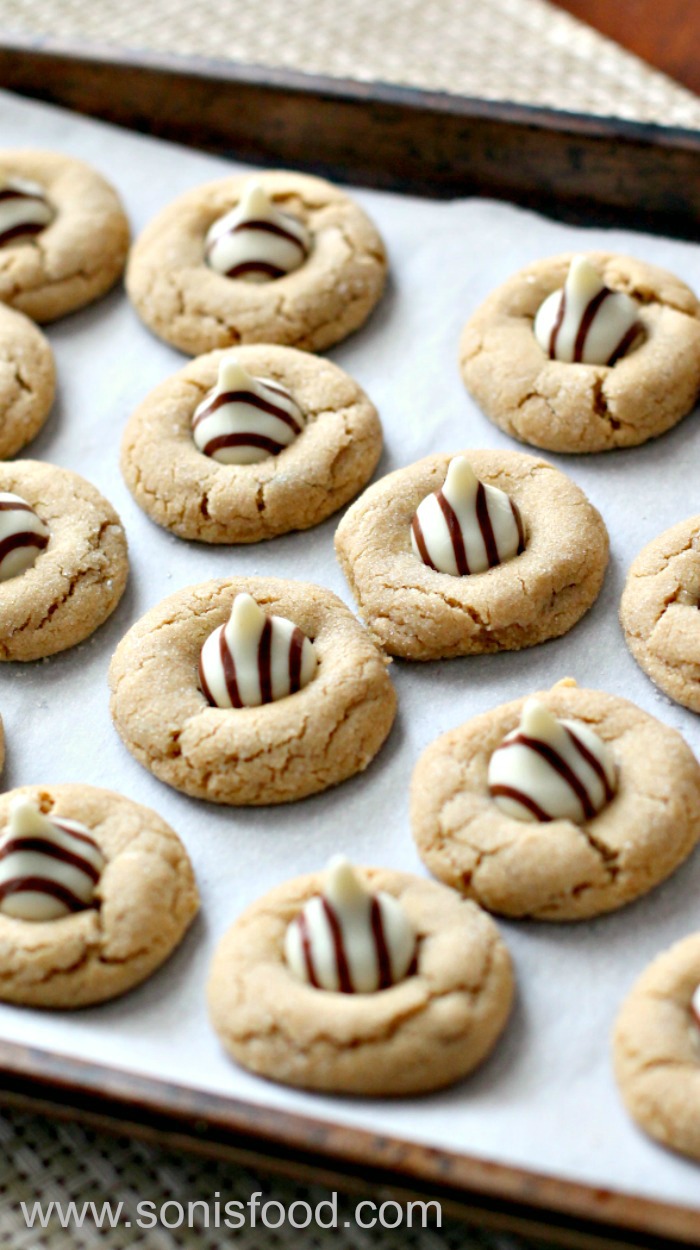 Ms. Smith entered her creation into the Annual Pillsbury Bake Off Competition and came in third place winning a General Electric range, a mixer and $100 cash while the winning cookies fetched a reward of $45,000.In 1999 Pillsbury named her Peanut Butter Blossoms one of the ten most treasured recipes in the company's history.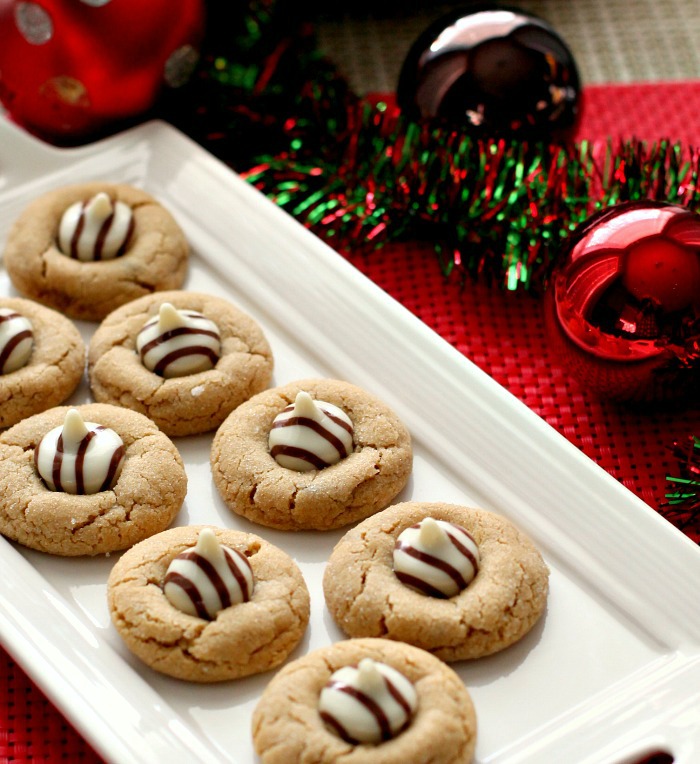 I follow Betty Crocker recipe and they come out perfect every-time.The soft chewy texture and the Hershey's Kiss standing proudly at the top is the highlight of this cookie. If you're a chocolate and peanut butter lover like me then you should try to make these at home.You can get creative and dip the cookies in colored sugar for a more festive look.Place them in the freezer for a few minutes so the Kisses don't melt (since you're going to place them right after they're out of the oven).
Enjoy and Happy Holidays!!
Peanut Butter Blossoms-makes around 36 cookies
Ingredients
1/2 cup granulated sugar
1/2 cup packed brown sugar
1/2 cup creamy peanut butter
1/2 cup butter or margarine, softened
1 egg
1 1/2 cups all-purpose flour
3/4 teaspoon baking soda
1/2 teaspoon baking powder
more granulated sugar
About 36 Hershey's Kisses milk chocolates
Instructions
Heat oven to 375°F. In large bowl, beat 1/2 cup granulated sugar, the brown sugar, peanut butter, butter and egg in your stand mixer or electric mixer until well blended.
Stir in flour, baking soda and baking powder until dough forms.
Shape dough into 1-inch balls and roll in additional granulated sugar.
On ungreased cookie sheets, place about 2 inches apart.
Bake 8 to 10 minutes or until edges are light golden brown.
Immediately press 1 milk chocolate candy in center of each cookie. Remove from cookie sheets to cooling rack.
Place in the freezer for a few minutes and take them out.
http://www.sonisfood.com/2016/12/peanut-butter-blossoms-for-the-holidays.html
www.sonisfood.com