The weather outside might be frightful but the fire inside is surely delightful during this time of the year! My kids wanted to sip hot chocolate with marshmallows sitting by the fire over the weekend and we did just that! I baked some Cream Cheese Chocolate Chip cookies for them and we had a lazy 'Do nothing Day' that we enjoyed. We all lead such busy lives that its essential to wind down every once in a while, and do nothing.It was so nice to just relax for once!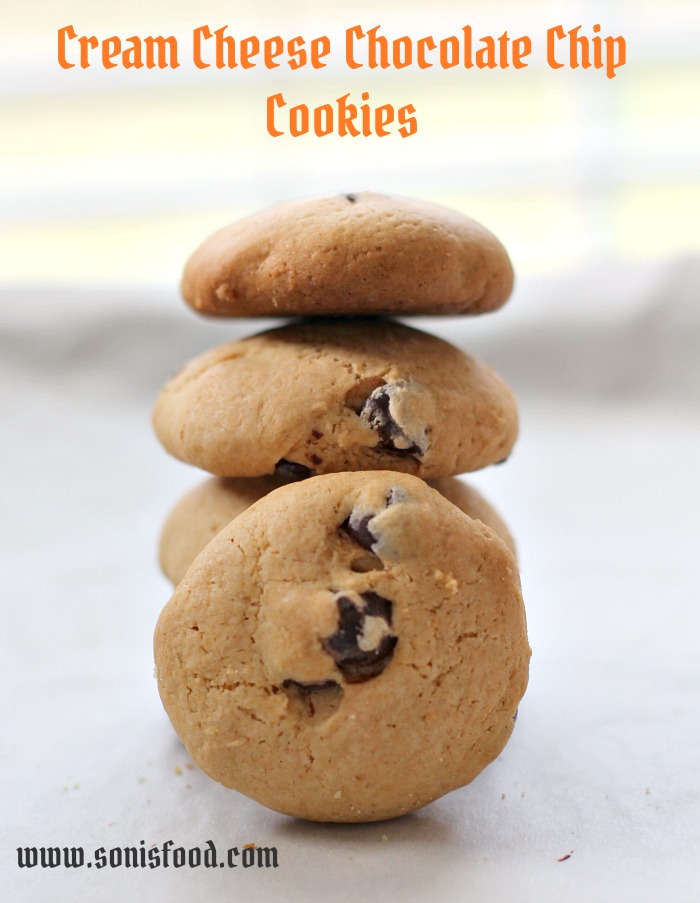 I had some cream cheese sitting in my refrigerator waiting to be used and I decided to bake some cookies.I looked up a few recipes on the web like this one and went along with what I had on hand.Some recipes called for brown sugar and I didn't have any so I just went with regular granulated sugar.It still turned out good.The cream cheese adds a rich creamy flavor to these cookies and takes it to another level!And of course the chocolate chips add to the magic here.So so good.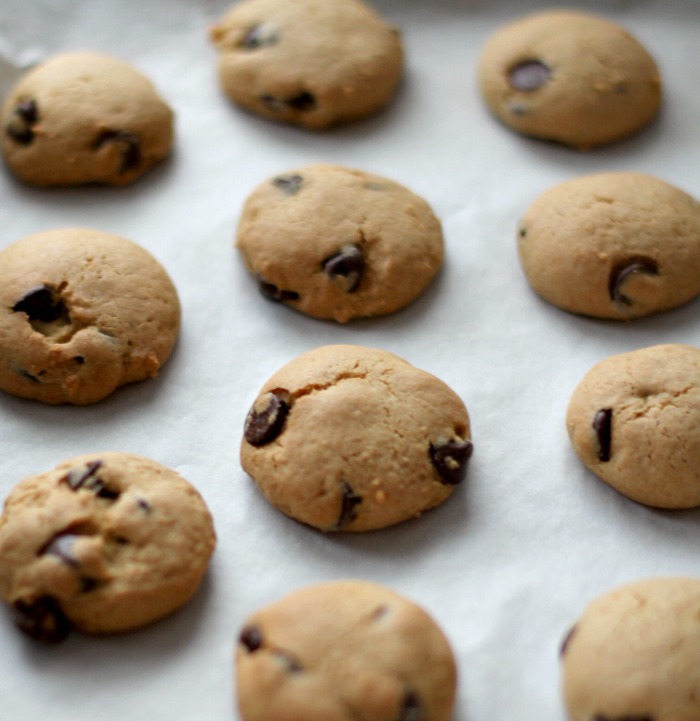 It's a great treat to have on hand during the holidays and something special. My kids loved it.The cookies are slightly chewy and dense just the way I like them. My other favorite cookies during this time are these Peanut Butter Blossoms and Chocolate Drop Cookies that are equally devoured by my kids.Enjoy!
Cream Cheese Chocolate Chip Cookies
Ingredients
Cream Cheese-1/4 cup
1/2 cup (1 stick) butter softened
Sugar-3/4 cup
1 large egg
Vanilla-2 tsp
All purpose flour-2 1/4 cup
1 tsp baking soda
1/4 tsp salt
1 cup semi sweet chocolate chips
Instructions
Preheat the oven to 350 degrees.
In a mixing bowl with electrical mixer, beat cream cheese, butter and sugar until light and fluffy.
Beat in egg and vanilla until all mixed.
Slowly beat in the flour,baking soda and salt.
Fold in the chocolate chips.
Drop the dough by teaspoonfuls onto a parchment paper lined baking sheet about 1 inch apart.
Bake for 10-12 minutes or until the top starts getting slightly brown around the edges.
Let the cookies cool on a wire rack.Once cool transfer into an airtight container.
http://www.sonisfood.com/2017/12/cream-cheese-chocolate-chip-cookies.html
www.sonisfood.com