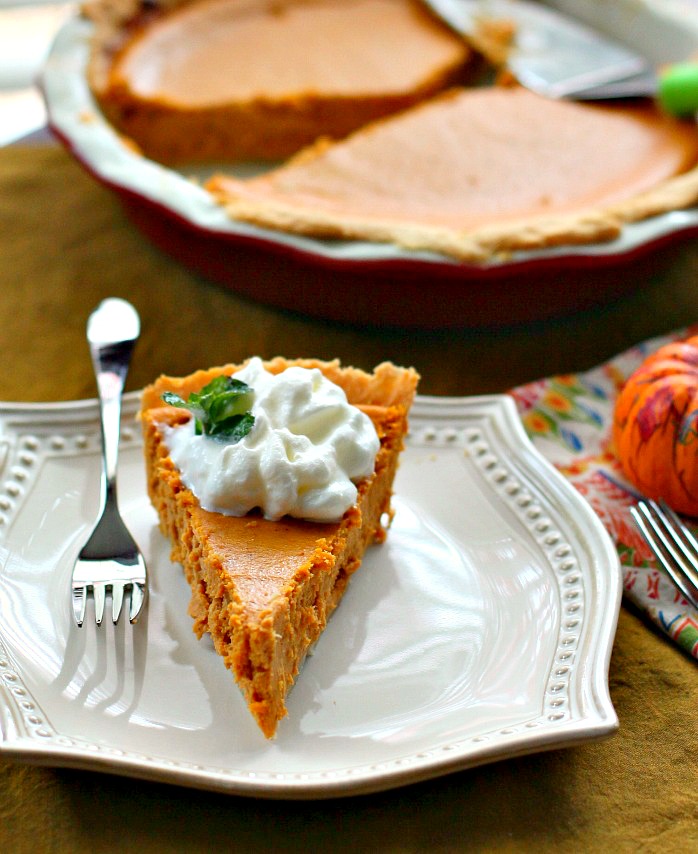 Holiday menu planning can be an arduous process with all the shopping, prepping and finally executing. As I mentioned in my previous post, try and keep things simple yet flavorful. The idea is to have all the prep work done so that on the day, you get to enjoy quality time with family and friends. I like to make my desserts a day in advance so that they get enough time to set/chill in the fridge. And talking of desserts and Pumpkin being the flavor of the season, I'm sure there'll be a lot of Pumpkin pies served during Thanksgiving dinner all across America.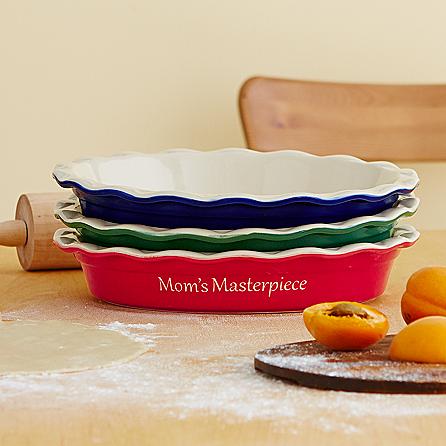 I personally adore all Pumpkin desserts. Cakes, Pies, Bars, you name it and look forward to having them this time of the year. To add to my excitement I was sent this gorgeous personalized Pie Dish from Personal Creations, your one stop shop for all personalized gifts this holiday season!They have tons of unique gift ideas for your loved ones and they help create memories that are bound to last a lifetime.You might want to check out their coupons and discounts currently going on and get some good deals.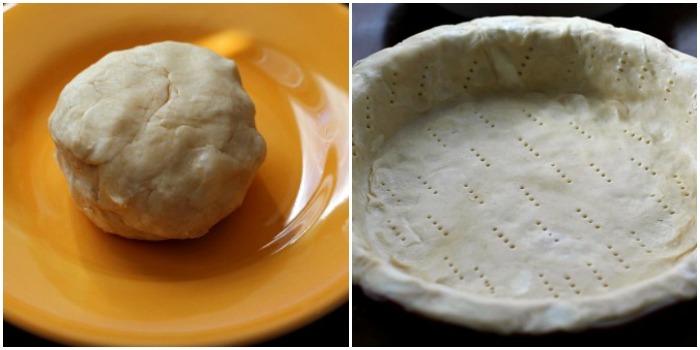 As much as I love Pumpkin Pecan pies, I don't make them since my 7 yr. old is allergic to pecans. I make my Easy Cream Cheese Pumpkin Pie instead that I've adapted from this recipe and my kids adore it. It's scrumptious with all that pumpkin goodness and screams Thanksgiving. The flavors are spot on with a slight hint of the pumpkin spice in the background.Its rich and creamy and perfectly sweet.If you're a pumpkin dessert lover like me, then this dessert will satiate your dessert cravings like none other.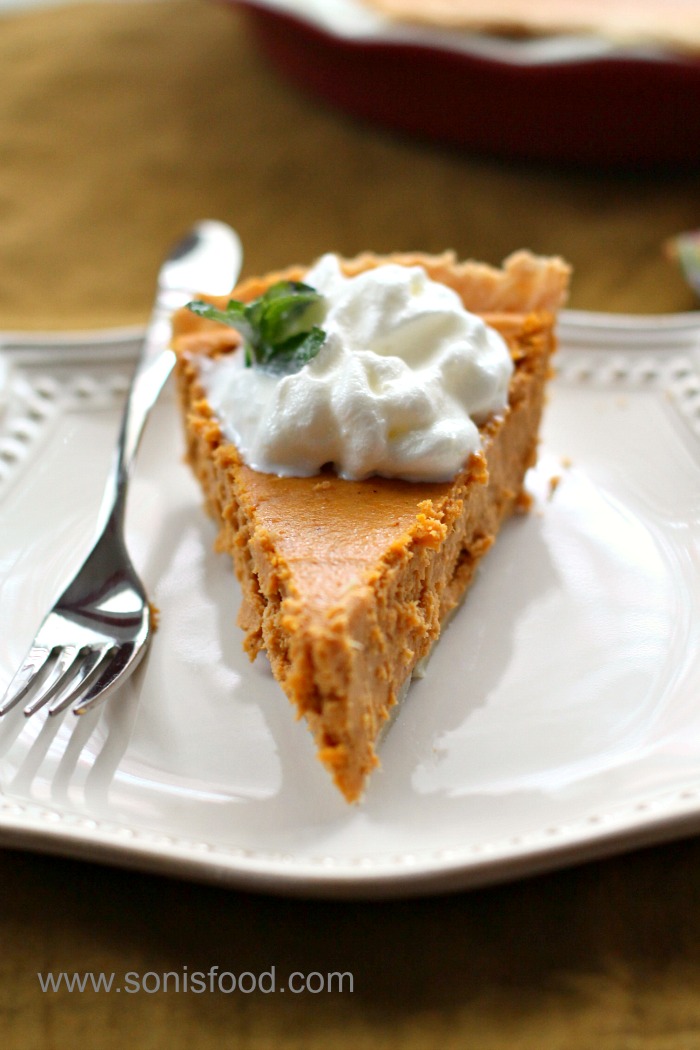 I made the Pie Crust using this recipe and it turned out perfect. The crust can be made ahead and stored up to 2 days in the fridge. The filling is quick and easy with cream cheese, pumpkin, eggs, and spices.Top it with some whipped cream and you have one stunning dessert as easy as a Pie! Literally.
Easy Cream Cheese Pumpkin Pie #Thanksgiving #EasyAsPie
Ingredients
For the crust

1 ¼ cups all-purpose flour
¼ teaspoon fine sea salt
10 tablespoons unsalted butter, cold and cut into cubes
2 to 4 tablespoons ice water

Filling

2 packages (one 8 ounces, one 3 ounces) cream cheese, softened
1 cup sugar
1 can (15 ounces) solid-pack pumpkin
3 tablespoons all-purpose flour
1 tsp Pumpkin Pie spice
3 eggs, lightly beaten
Instructions
Crust

In a food processor place the flour and salt and pulse.Add the butter and pulse until you see lumps form.
Add water a little at a time until the dough just comes together.
Flour your surface and gather the dough together into a ball.Cover with plastic wrap and store in the fridge.
When ready to bake,preheat the oven to 375 degrees.
Roll out the dough into a large round (approx. 13 inch for a 9 inch pie dish).
Once rolled carefully place the rolled out dough onto the dish using your fingers spread out evenly all over.Prick all over with a fork.
Cover the crust with a parchment paper and fill it with dried beans all the way till the top.
Bake the crust in the oven for 20-25 minutes until slightly brown.
Transfer onto a wire rack.

Filling

In a large bowl beat the cream cheese and sugar until creamy.
Add the pumpkin,flour,pumpkin pie spice and mix again.
Add the eggs and blend the mixture until all smooth.

To bake the Pie

Pour the pumpkin mixture into the baked pie crust and bake at 350 degrees for 40-45 minutes until the filling is just set and the edges are golden.
Cool on a wire rack and allow to chill in the fridge for at a least 5-6 hours before serving.
http://www.sonisfood.com/2015/11/easy-cream-cheese-pumpkin-pie-thanksgiving-easyaspie.html
www.sonisfood.com
For more info on Personal Creations check out their website.You can also follow them on Facebook, Twitter and Instagram.
Disclosure:Personal Creations provided me with a Pie Dish.All opinions are my own.