Today is a whole new level of excitement on Sunday Supper,since I've never done anything like this before!
This week we've joined with Katie Workman author of "The Mom 100 Cookbook" and we'll be cooking 
our favorite portable dishes for friends and family from her book!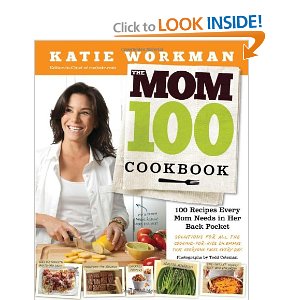 Katie's book as the name suggests has 100 recipes for Moms that are easy, affordable and a great way to enjoy food with family and friends.I particularly love the story behind each recipe and "what the kids can do" section on how to involve the kids in making the dish!!
I've chosen Aaron E's Favorite Apple Coffee Cake mainly because we love apple 

desserts in my family and 

my kids like to bake with me!



The aroma of the Cinnamon Sugar wafting through the air, my house smelt wonderful once the cake was in the oven. I loved how easy this
recipe was and the fact that it uses staple pantry ingredients saving you 

the time and effort to run to the stores! 
The cake came out moist and delicious and the Fuji apples 
gave them an extra sweet flavor. The cinnamon sugar just brought it all 
together and my kids enjoyed their triumph in the kitchen 
J
As Katie says its 
perfect as a snack, dessert, a bake sale item or even a potluck offering 
J
Ingredients:
For the Cinnamon Sugar Topping
Granulated Sugar-1/4 cup
Ground Cinnamon-1 tsp
For the Coffee Cake
Unsalted Butter-8 tbsp (1 stick) plus butter for greasing
the pan
All Purpose Flour-1 ¼ cup
Baking Powder-2 tsp
Kosher Salt-1/2 tsp
Granulated Sugar-1/3 cup
Large Eggs-2
Pure Vanilla Extract-1 tsp
Whole Milk-2/3 cup
Large Apple -1 peeled, cored and coarsely chopped
Process:
Make the cinnamon sugar topping by mixing together the
granulated sugar and cinnamon. Set aside.
Preheat the oven to 375 F.
Grease a 9-inch square or round baking pan.
Place the flour, baking, powder and salt in a small bowl and
whisk to mix. Set aside.
Place the sugar and butter in a medium sized bowl and using
an electric mixer beat them until fluffy (about 3 minutes).
Add the eggs one at a time and then add the vanilla. Add the
flour mixture and the milk alternatively in about 2 batches of each, beating
after each addition until almost incorporated. At the end you still want to see
streaks of flour and milk.
Using a wooden spoon, fold in the apple until everything is
just combined. Spoon the cinnamon sugar topping over the top.
Bake the coffee cake until golden brown and a toothpick
inserted in the middle comes out clean, about 30 minutes.
Let the cake cool in the pan on a wire rack.
Serve the coffee cake warm or at room temperature!
Join us for #SundaySupper on twitter starting at 3:00 pm EST.Katie Workman will be joining us to answer questions, give tips and inspire at 5:30 pm EST.  You don't want to miss this week's #SundaySupper and these fabulous recipes!
Main Dish Recipes:

Wine Pairing  to complement our recipes ~ ENOFYLZ
Connect with Katie Workman, Author of The Mom 100 Cookbook: