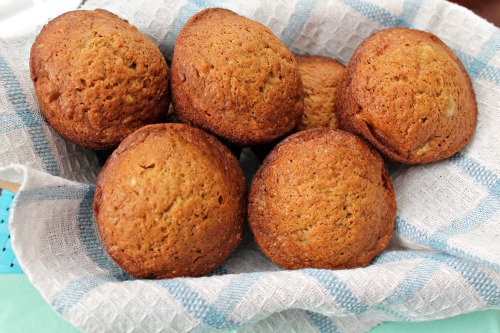 Muffins are a great way to enjoy an easy breakfast or a snack!And if you like them really simple, soft and super  moist, then look no further, since I've got for you the most delicious basic muffin recipe that will not disappoint!I've made this recipe so many times with my 4 year old who loves to mash up the bananas while I get the other stuff ready 🙂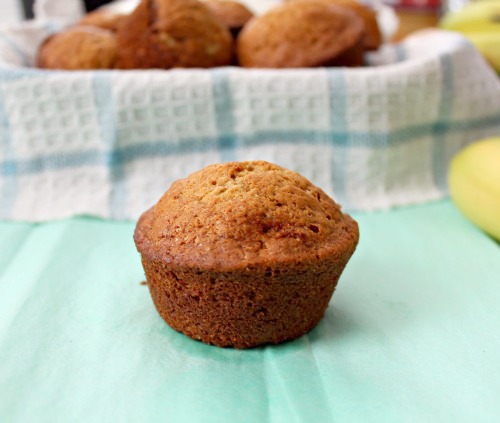 I found a basic muffin recipe in 'Taste Of Home' magazine and made some changes to make it more healthier and it couldn't have been better :)The use of wholewheat flour and brown sugar makes these the ideal nutrition packed breakfast or snack for kids and adults.The bananas add that extra moistness and incredible flavor to these beauties.Needless to say,they've become a staple in our house!.Healthy, wholesome and guilt free 🙂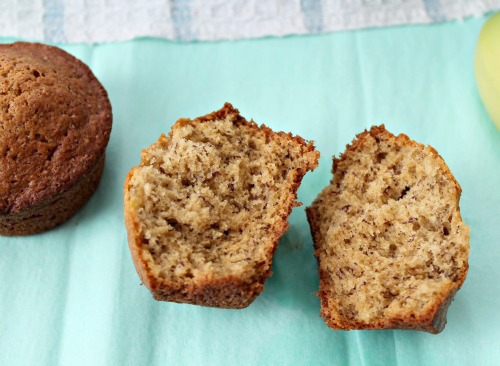 Healthy Banana Muffins-Makes 12
Ingredients
Ripe Bananas-3 medium sized peeled
Whole Wheat Flour-1 cup
All Purpose Flour-1/2 cup
Baking Soda-1 tsp
Brown Sugar-1/2 cup
White Sugar-1/4 cup
Salt-1/8 tsp
Large Egg-1
Vegetable Oil-1/3 cup
Vanilla extract-1 tsp
Instructions
Preheat oven to 375 degrees.
In a deep mixing bowl mash up the bananas.
Add the egg,vegetable oil and vanilla.Mix together.
In a separate bowl or plate mix the flours,sugar, salt and baking soda.
Add the dry ingredients into the wet ingredients and mix gently with a wooden spoon until well combined.Do not overmix.
Transfer into a greased muffin tin and bake for 18-20 minutes or until a toothpick inserted in the center come out clean.
Once done,transfer on a cooling rack to cool.
Enjoy!
http://www.sonisfood.com/2013/01/basic-banana-muffins.html
www.sonisfood.com
Taking this opportunity to thank my friend Aparna from Not a Leaf  for nominating me for  the 'Leibster Award'!!Please stop-by her blog for some inspiring Vegetarian recipes with beautiful photos that you're going to love!