Before I begin my post today,let me wish you all a Very Happy Holi, the Hindu festival of colors 🙂
I'm excited for today's post since I'm guest posting over at my friend Tara's blog Noshing With the Nolands!At this time of the year we all look for fresh spring flavors and gorgeous colors of all the fresh produce that's abundant in the markets.I went with vibrant juicy Cherry Tomatoes that I absolutely love.This dish barely takes any time and is perfect for a light lunch or dinner.The roasted cherry tomatoes with garlic are so so delicious and bursting with juices in every bite!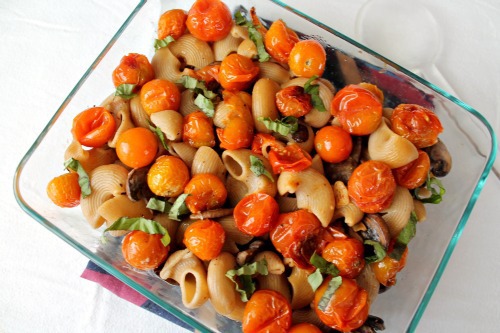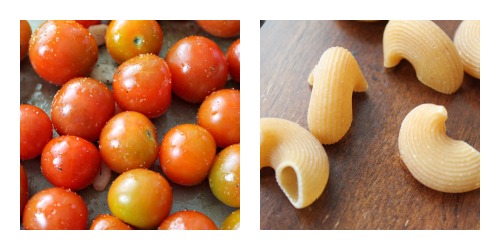 This recipe has been with me for quite sometime and I'm glad I finally made it!You can use any pasta of your choice.I just found the Chiocciole at my local Whole Foods and wanted to try it!The addition of mushrooms is also optional and you could just go with the cherry tomatoes and basil.Its a dish that screams spring and with Easter round the corner, this will make a perfect dish for a crowd and its easy, flavorful and looks beautiful!!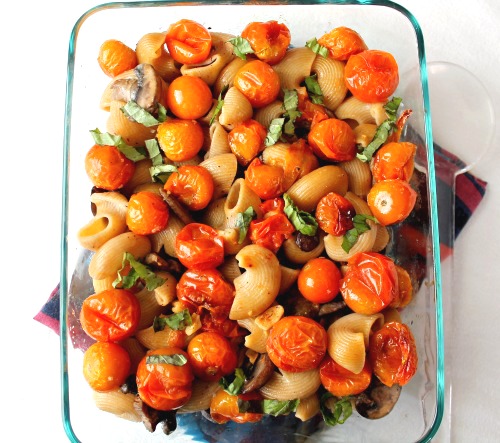 My kids love this dish as much as we do!So, what are you waiting for then?Hop over to Noshing with the Nolands and check out the recipe for yourselves 🙂