So much to do and so little time.Come Holidays and between endless run to the stores, buying gifts,returning some,exchanging the others, menu planning,groceries, etc etc…wouldn't it be great if we had some help, so there would be one less thing to worry about?That's exactly where Campbell's Skillet Sauces come in handy and I've decided to use them for an easy dinner option so that my Entree dish is taken care of.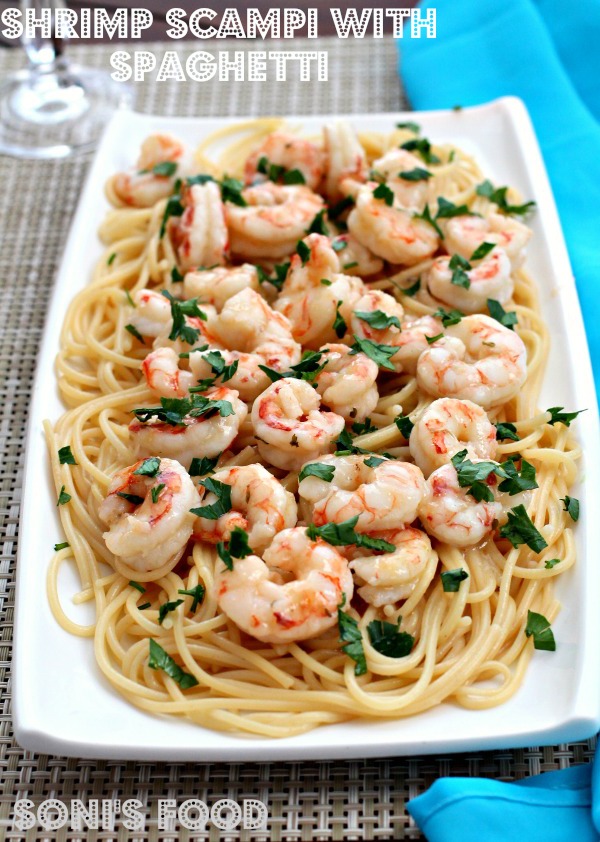 The sauce I'm going to use is their Skillet Scampi Sauce and I love using Jumbo Shrimp that's a firm favorite over here.The sauce cooks in minutes while my pasta boils and all I have to do is to arrange on a platter with some fresh parsley.Dinner dilemma solved.Isn't that easy?
The Scampi sauce consists of Butter,White Wine and Garlic and tastes absolutely delicious!Its my favorite by far and I make it quite often.My family loves it and it couldn't be easier.A great weekday/weekend/party dinner ready in 15 minutes!You could serve it with rice,pasta,bread or even Orzo.I'm going to serve it with Spaghetti and with a dinner as easy as that you can enjoy all the holiday fun without slogging in the kitchen.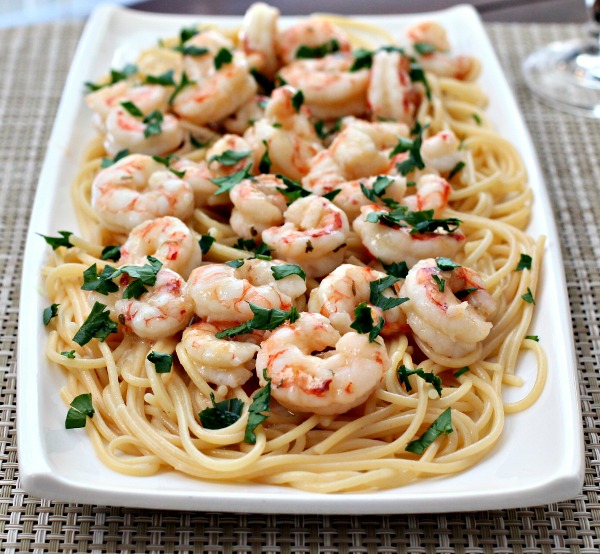 Shrimp Scampi with Spaghetti
Ingredients
Jumbo Shrimp-1 lb
Campbells Skillet Scampi Sauce-9 oz pck
Olive Oil-1 tbsp
Spaghetti-1 lb
Fresh Parsley- to garnish
Instructions
In a skillet heat oil and add the shrimp.
Cook till its pink and add the scampi sauce.
Lower the heat and continue to cook until the shrimp if cooked through but not overcooked.
Boil and drain the spaghetti.
Arrange on a platter.Top with the Shrimp Scampi.
Garnish with fresh parsley.
Serve hot!
http://www.sonisfood.com/2013/12/shrimp-scampi-with-spaghetti-campbells-dinner-sauces.html
www.sonisfood.com
Apart from the above sauce,Campbells Skillet sauces also come in the following flavors:
Thai Green Curry
Toasted Sesame
You can find them in the Gravy/Broth/Boxed Dinner Kits section of your grocery stores.For more information visit their website or follow them on Facebook.
This post is brought to you by Campbell's Dinner Sauces. Weekend-worthy dinners with only weekday-level effort needed! Learn more at http://www.campbellsauces.com/