We're all constantly on the look out for easy crowd pleasing recipes.I've always believed that appetizers are the star of a party.Don't we all just love to nibble on them while sipping our favorite drink and enjoying a conversation? I like a good spread of appetizers when I entertain and love experimenting with different flavors for my next party.The recipe I have for you today came about as a result of some mint waiting to be used and I saw the perfect opportunity to use them when I spotted a jar of roasted red peppers sitting forlornly in my pantry.A dip combining the two sounded very appetizing and I was on my task.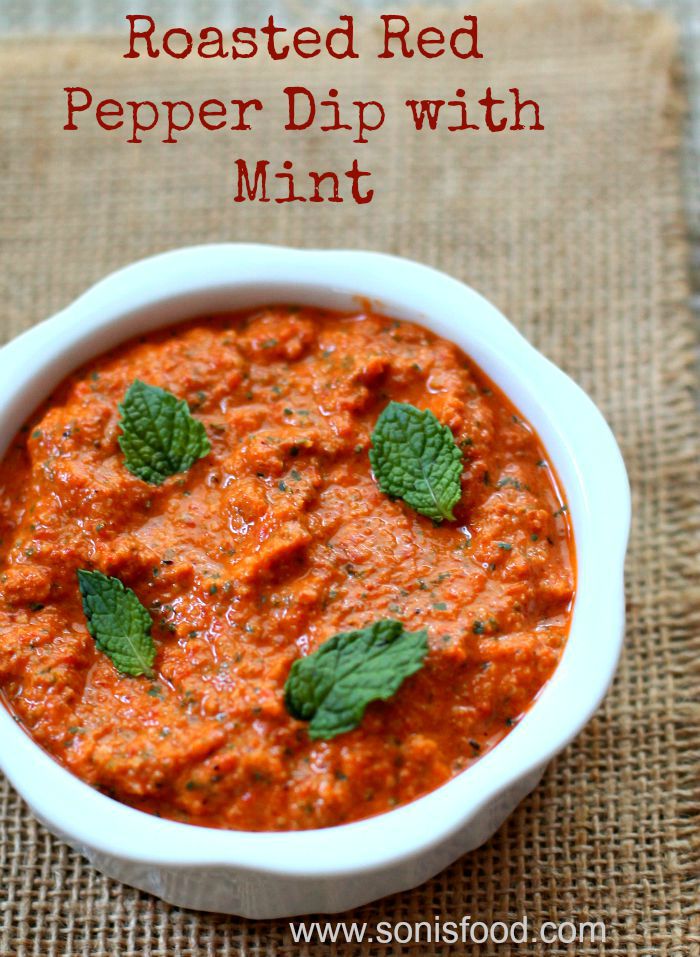 Dips are always popular and can be whipped-up in no time even if you have unexpected guests.They taste delicious and can be quite addictive.You can get creative by adding nuts, cream cheese or mayonnaise, spices etc to flavor your dips and it's always a hit with kids and adults.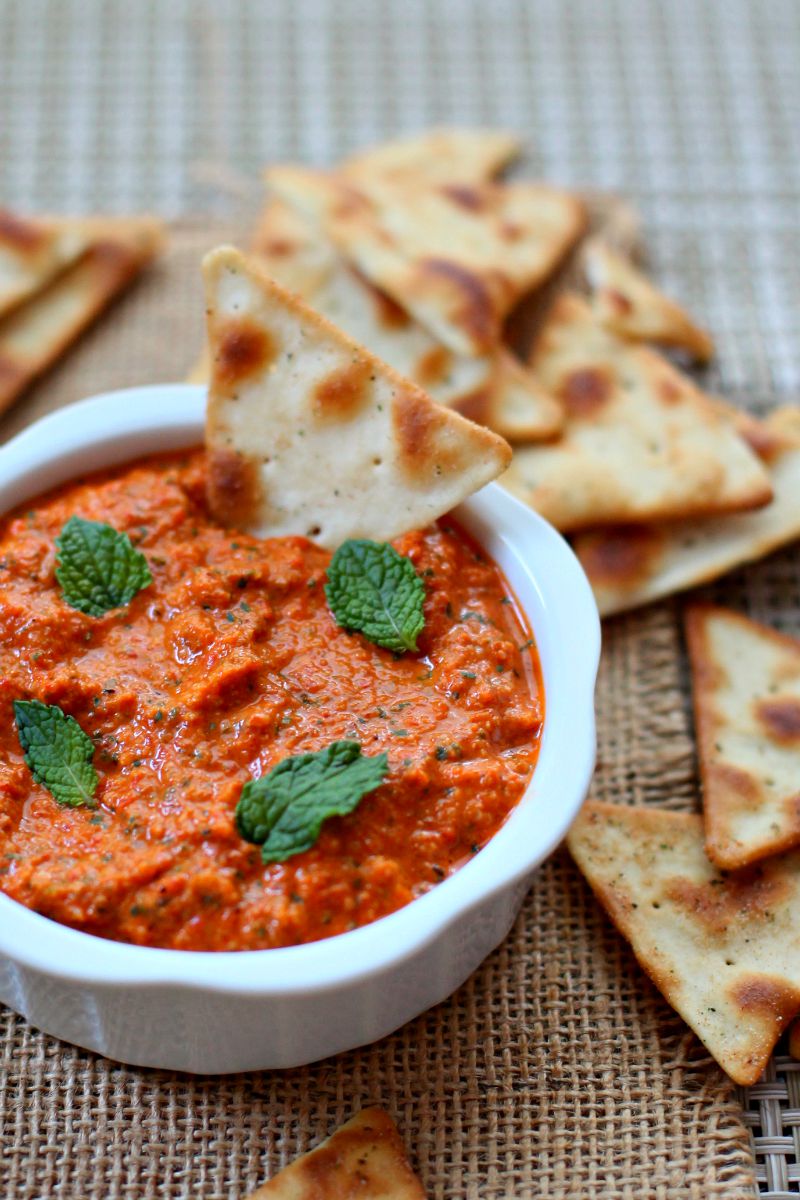 This dip has a vibrant red color and a slight kick from the cayenne.I've used walnuts for some body and texture and of course the mint flavors it to perfection.The result is a smoky,peppery, nutty dip just waiting to be devoured.Serve it with crudités, pita or any chips of your choice.Enjoy!
Roasted Red Pepper Dip with Mint
Ingredients
7 ounce jar of Roasted Red Pepper-Drained and diced
1 Garlic
Ground Cumin-1/2 tsp
1/4 cup walnuts
Mint-1/4 cup
Extra virgin olive oil-1 tbsp
Cayenne pepper- 1/4 tsp
Salt
Instructions
In a pan toast the walnuts on medium heat until slightly golden and aromatic.
In a food processor add all the ingredients and blend until smooth.
Serve with your favorite chips.
http://www.sonisfood.com/2015/08/roasted-red-pepper-dip-with-mint.html
www.sonisfood.com