Pesto is one of my favorite condiments and I make it every week for my 12yr old (she loves pasta with pesto for her school lunch and could survive on just that if I'd let her). I love that its so versatile and super easy to make. The vibrant color of a pesto is just beautiful and today I have an easy party appetizer that can be made in less than 30 minutes and tastes phenomenal.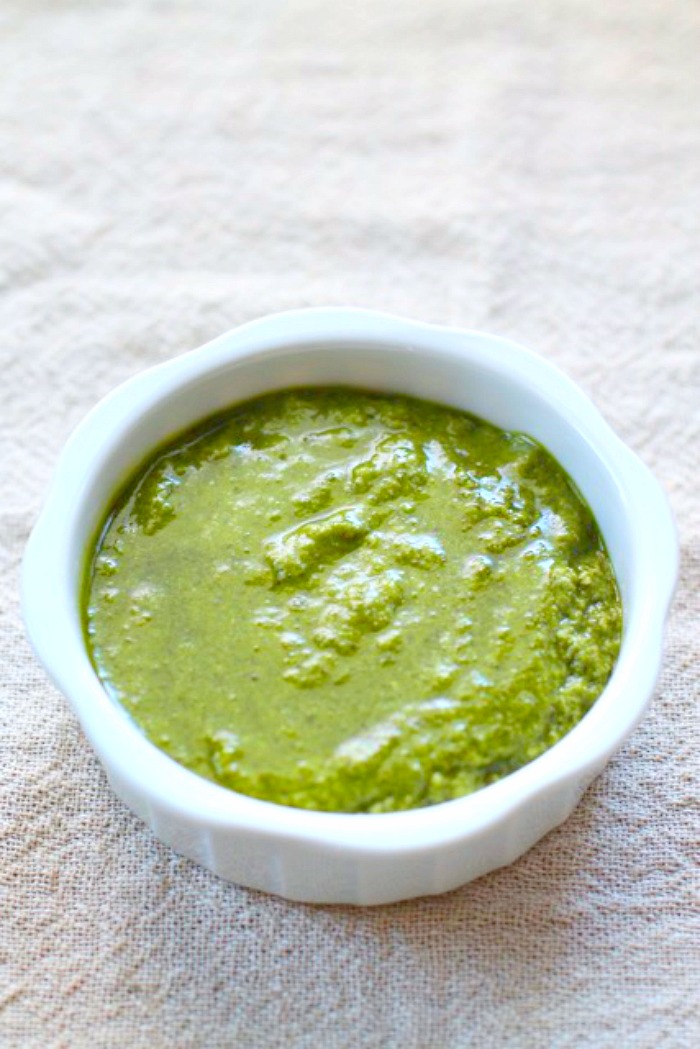 There's something about the combination of basil,garlic,parmesan,pine nuts and olive oil that's just incredible.The texture, the color and the smooth consistency just makes you crave for a spoonful the moment its ready :).I love to smear my pesto over my toast,in my wraps,sandwiches you name it and its a great condiment to have on hand.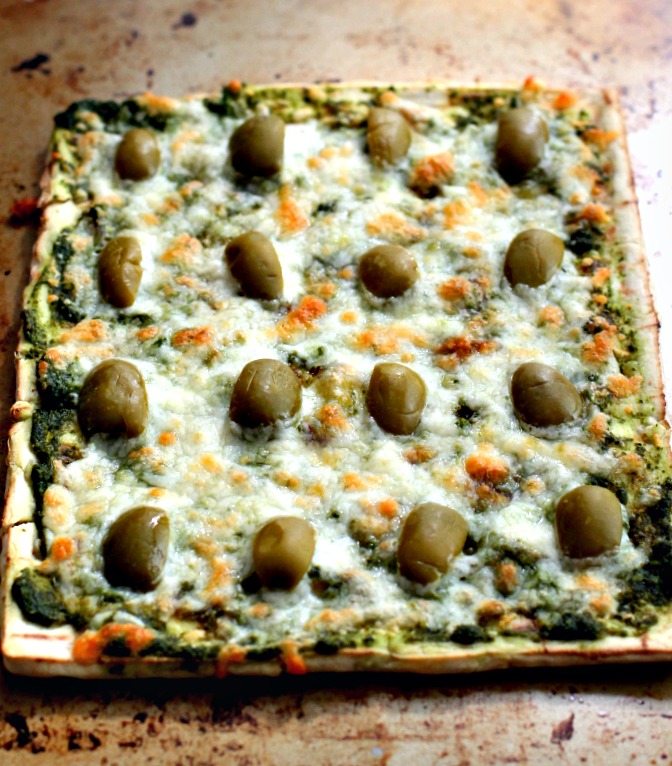 I love flatbreads.They're fun to make and eat and can be enjoyed with a million different toppings.My Pesto and Olive Flatbread is the perfect balance of salty, nutty and tangy flavors coming together to tantalize your taste buds in the most amazing way and yet there's hardly any effort in making them. I've used store bought flatbread and spread the pesto all over before adding the cheese and olives. Once it's all bubbly and slightly golden in the oven, its ready to cut into your desired shape and served. Its great for a crowd and even the kids love it! Need I say more?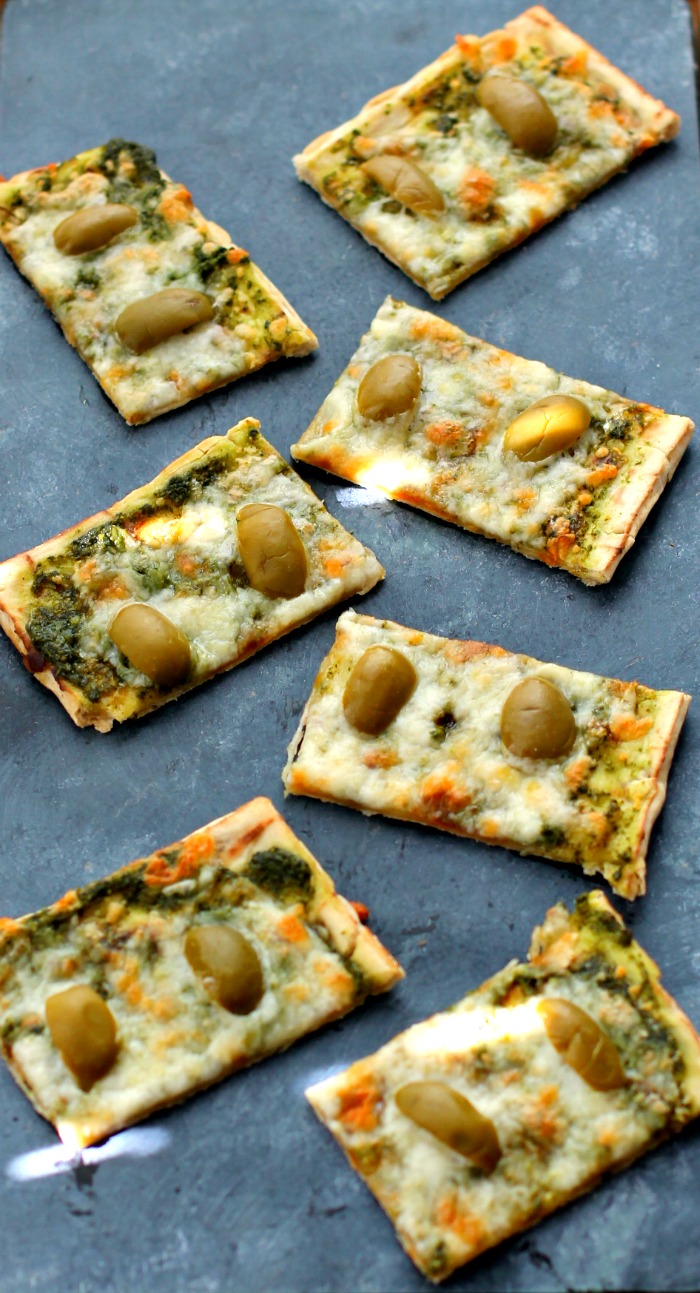 Pesto and Olive Flatbread
Ingredients
Any flatbread of your choice-1
Homemade or store-bought Basil Pesto-2 tbsp
Shredded Mozzarella Cheese-1/2 cup
Green olives sliced-1/2 cup

Basil Pesto

2 cups fresh basil
2 cloves garlic
1/4 cup pine nuts
2/3 cup extra virgin olive oil
1/2 cup freshly grated parmesan cheese
salt and pepper
Instructions
Pesto

Place all the pesto ingredients except olive oil in the food processor and pulse.Gradually pour the olive oil and blend until all incorporated and smooth.

Flatbread

Preheat the oven to 400 degrees.
Place flatbread on a baking sheet.
Spread the pesto all over followed by cheese.
Arrange the olives in any pattern.
Bake for 8-12 mins until the cheese is melted and slightly golden.
http://www.sonisfood.com/2016/04/pesto-and-olive-flatbread.html
www.sonisfood.com