The weather this morning played a dampener yet again and has been for the past few days except for Sunday which was beautiful without the occasional winds.On days like these I really feel like making a nice,comforting meal to cheer me up and talking about comforting,nothing beats this delicious Arctic Char in mustard sauce!You will be amazed at how the simple flavors bring together this sauce so beautifully!For those of you who are not familiar with Arctic Char read this;
Arctic char is a member of the Salmonid family. It resembles a Salmon in appearance but is genetically more closely linked to Trout. While some populations of Arctic Char migrate to the ocean and return to freshwater to spawn, others spend their entire life in freshwater. -(Source Seafood Choices Alliance)
You can also make this sauce with Salmon or Trout.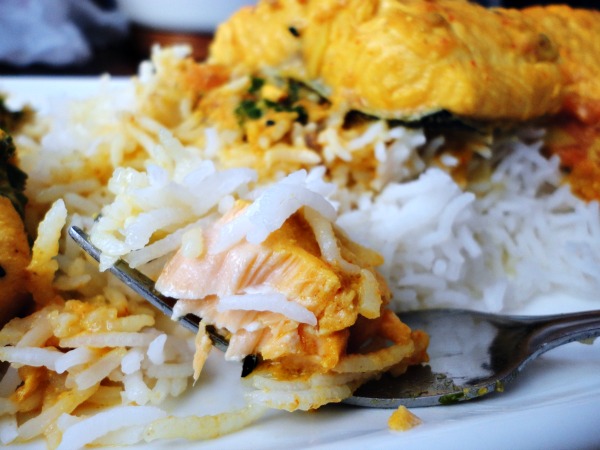 If you feel like making a Fish curry that is totally different from the usual but easy enough to prepare then this is for you!This dish comes from the Eastern states of Bihar and West Bengal in India where fresh fish is available in abundance.The mustard sauce is one of the most popular preparations in these regions and I've grown-up having this Fish Curry all the time.My mom is a great cook and its one of her signature dishes!Traditionally Whole Mustard seeds are ground to make a paste along with green chillies,but I've modified Mom's version by going for Coleman's English Mustard Paste for ease and convenience.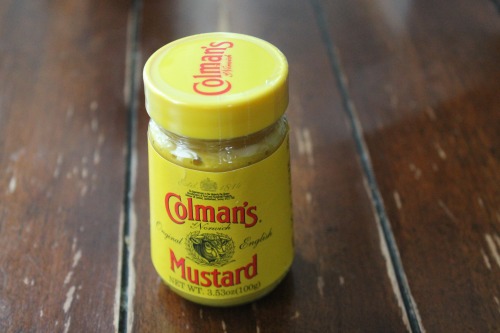 Mustard and Fish are a marriage made in heaven since they complement each other beautifully.
The use of Nigella Seeds is very important in this sauce,since it imparts that almost smoky flavor to the sauce.The garlic balances the bitterness of the mustard and the coriander adds a little earthy spiciness to the curry.The Amchur Powder (dry mango powder)is also a necessary ingredient to finish off this dish and should not be missed.If you don't have Amchur,you could substitute Lemon Juice instead.Its one of the most delicious sauces you'll ever try.

Arctic Char in Mustard Sauce
Ingredients
Arctic Char Fillets-5-6
Nigella seeds (kalonji)-1 tsp
Coleman's English Mustard Paste-3 tbsp
Garlic Crushed-2 tbsp
Tomatoes-2 medium chopped
Ground Coriander-1 tsp
Turmeric-1/2 tsp
Red Chilli Powder-1/2 tsp
Water-1 cup
Amchur (Dry Mango Powder)Easily available at your Indian Grocer-2 tsp (you could also substitute 2 tbsp of lemon juice)
Coriander leaves-2 tbsp chopped
Salt- to taste
Oil-3 tbsp
Instructions
In a deep skillet heat oil and add the Nigella Seeds.
Add the crushed garlic and saute on low heat until golden but not burnt.
Add the mustard paste.Saute for about a minute and add the tomatoes.
Mix well and cook for about a minute and add the ground Coriander, Turmeric,Red Chilli and salt.
Stir frequently on medium heat for about 4-5 mins until all the paste comes together and the tomatoes are cooked.
Add the fish fillets and mix very gently.Add the water and bring to a boil.
Cover and cook on medium until the fish is fully cooked,about 5-6 mins.Add the chopped coriander leaves and turn off the heat.
Sprinkle the Amchur powder or lemon juice and mix.Your fish is ready!Serve hot with rice.
http://www.sonisfood.com/2012/05/arctic-char-in-mustard-sauce.html
www.sonisfood.com