Today its my great pleasure to be guest posting over at my friend Sofie's blog 
The German Foodie
!!Sofie and I met through one of our facebook groups and I just love her German recipes.She is a great friend and extremely helpful!
 She is also well versed in photography skills and I enjoyed her little workshop on
the same topic some time back!So when Sofie wanted me to guest post for her while she was on vacation I was thrilled! 🙂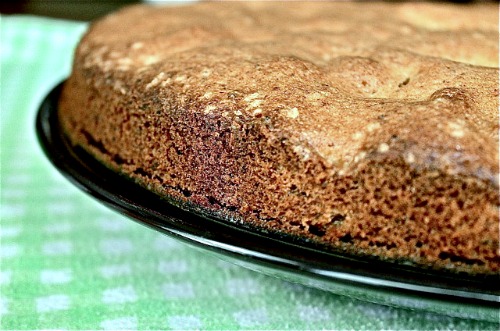 I decided to make an Apple Ricotta Cake for this post mainly because it uses two of my favorite ingredients apples and ricotta!I found a simple recipe at All Recipes and just added some ricotta into the mixture!The result was a creamy, moist and delicious cake with a great personality coming from the juicy apples with cinnamon!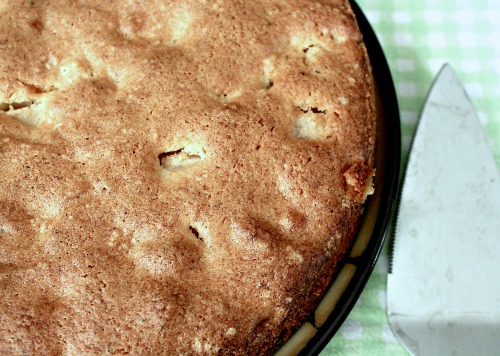 Ingredients
2 medium apples-peeled, cored and chopped or sliced
Cinnamon-2 tsp
Ricotta-1/4 cup
Eggs-2
Sugar-1 cup
Extra Virgin Olive Oil-1 cup
All purpose flour-1 ½ cup
Baking Powder-1 ½ tsp
Vanilla extract-1 tsp
Kosher salt-1/4 tsp
Instructions
Preheat the oven to 350 degrees.
Grease a 9-inch spring form pan with cooking spray. Sprinkle some flour all over.
Cream the sugar and oil in a mixing bowl using an electric mixer until creamy.
Add the ricotta and vanilla and mix. Add the eggs and continue to mix until well combined.
Mix the flour, salt, baking powder and ground cinnamon in a separate bowl and add to the liquid mixture. Mix until well combined.
Fold in the apples and pour the batter into the greased pan.
Bake for about 50 minutes or until a toothpick inserted in the middle comes out clean.
Once done cool on a wire rack and serve warm
http://www.sonisfood.com/2012/07/apple-ricotta-cake-guest-post-at-german.html
www.sonisfood.com