So my obsession with Green Garbanzo continues with my second recipe and this time I've made a delicious Hummus!!All it needs is a few minutes in the microwave and its ready to be used. l love the texture and the lovely green color that just brightens up your party platter!It even ties with our spring theme this #SundaySupper!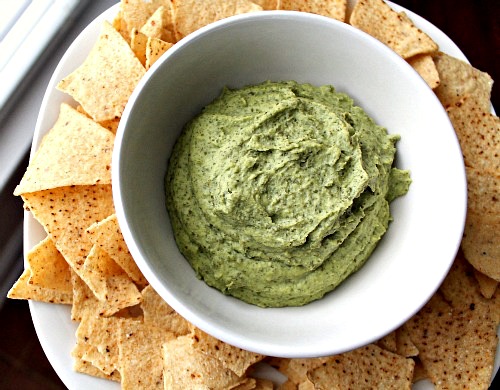 I've combined these with garlic and some EVOO and you just can't beat the flavors!The Garbanzos are a little dry and need some water to help puree them but the result is fantastic!It takes minutes to make and is the perfect alternative to the traditional humus and more healthier since its full of vitamins and fiber!Serve it with pita or tortilla chips and you have one easy appetizer dip that's different and so tasty 🙂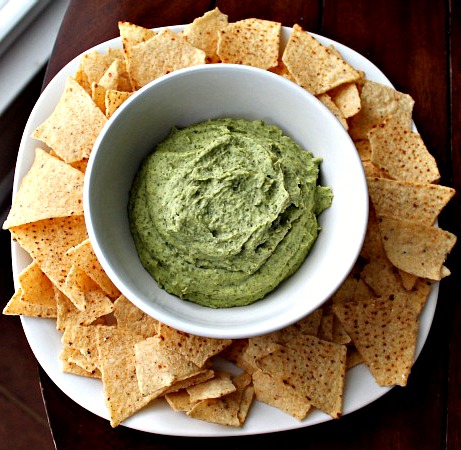 Ingredients
Frozen Green Garbanzo Beans-1 cup
Garlic-2 cloves
Tahini Paste-1 1/2 tbsp
Extra Virgin Olive Oil-2 tbsp
Water- 1/2 cup and more if required
Salt-to taste
Lemon Juice-2 tbsp
Instructions
In a microwave safe bowl steam the garbanzos for 2 minutes.
In a food processor mix all the ingredients including the garbanzos and process together.Add more water if required little by little until you reach the desired consistency.Check the seasonings.
Serve it with pita or chips!
http://www.sonisfood.com/2013/03/green-garbanzo-hummus.html
www.sonisfood.com
Our host today is the lovely Amber Poole from Mama's Blissful Bites and the recipes lined-up for you today is sure going to give you some great ideas for a spring menu!
Green and Spring Dishes Menu Includes:
Breakfast
Apps, Bread, Salads, Soups and Dressings:
Main and Sides:
Desserts:
Beverages:
Please be sure you join us on Twitter throughout the day during #SundaySupper. We'll be meeting up at 7:00 p.m. EST for our weekly #SundaySupper live chat where we'll talk about our favorite Springtime recipes!
All you have to do is follow the #SundaySupper hashtag, or you can follow us throughTweetChat!