"Today I know what loss is
today I know that life is uncertain
today I know what sorrow is
today I know that life is to treasure
today I struggle to contain my tears
as I'm flooded with your memories
Papa I miss you so much
Wish you'd stayed a bit longer
Wish you didn't have to leave so soon
Wish all this was just a bad dream
And things would go back to being the same"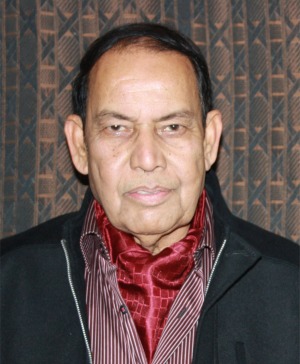 These past couple of weeks have been the toughest in my life.I lost the man who taught me how to cook,my ideal, my inspiration,my hero.
My Papa.He suffered a Cardiac Arrest in the early hours of September 21st 2013 unexpectedly.He was 67.
The man who loved life and enjoyed every moment with great zeal.A great cook,a connoisseur of good food and whiskey, a man of great style and charisma he left a lasting impression on everybody he met.Never the one to complain or feel negative he always looked at the brighter side of life in every situation.A man of high morals he taught me to be honest, to love and respect every individual.Through him I learnt that family is the most important thing in life.He truly made this world a better place.
Papa had no illness,no signs or symptoms or any discomfort that would give us even the slightest indication that something was wrong.In fact just a couple of months ago he had undergone a full check-up with perfect numbers.That dreaded phone call keeps playing in my head as I'm still shocked and it all seems so surreal.I always assumed that Papa was invincible,that nothing could happen to him since he was actively working,had no weight issues.I always prayed for my parents' long life , but now suddenly I realize that nothing is certain anymore.Life can shock you at any given time.The only thing that brings some comfort is that he went peacefully,without any pain, any suffering in an instant.Probably the best way to leave this world.
I was fortunate enough to have spent time with him in July when he talked about visiting me next year.He was happy that I could come visit him.He cooked his world famous Mutton for me and I cooked my Tandoori Fish for him that he really enjoyed.
Little did I know, that it would be the last time, I was spending time with him.
Little did I know, that when he waved goodbye to me at the airport,it was his last goodbye to me.
Little did I know, that when he hugged me,it would be our last.I should have held on for a bit longer.
It turned out to be the most special trip of my life and I have fond memories that will stay with me forever.
I'm finding it very difficult to start cooking again but I know that Papa would want me to get back into my kitchen and continue doing what I love to do.He worked till the last day of his life and would want me to do the same.
I want to thank each and every one of you who've sent me your condolences in your emails,messages and phone calls and your offer to help in this difficult time.It really means a lot.
I'm left with a huge vacuum in my life that can never be filled and I'm trying to come to terms with the fact that I'll never see him again.
I'm so blessed to be his daughter and forever grateful to him for being there for me always.
Goodbye Papa.I love you and miss you each day every day.