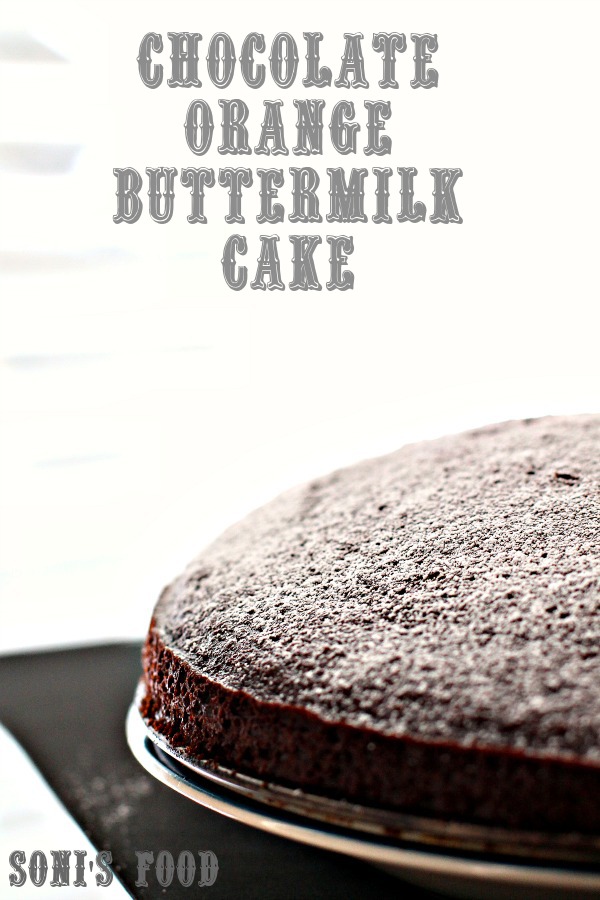 Chocolate and orange,
make a dessert divine
with an incredible taste
that's hard to define
Soft and oh so moist,
perfectly sweet
for your valentine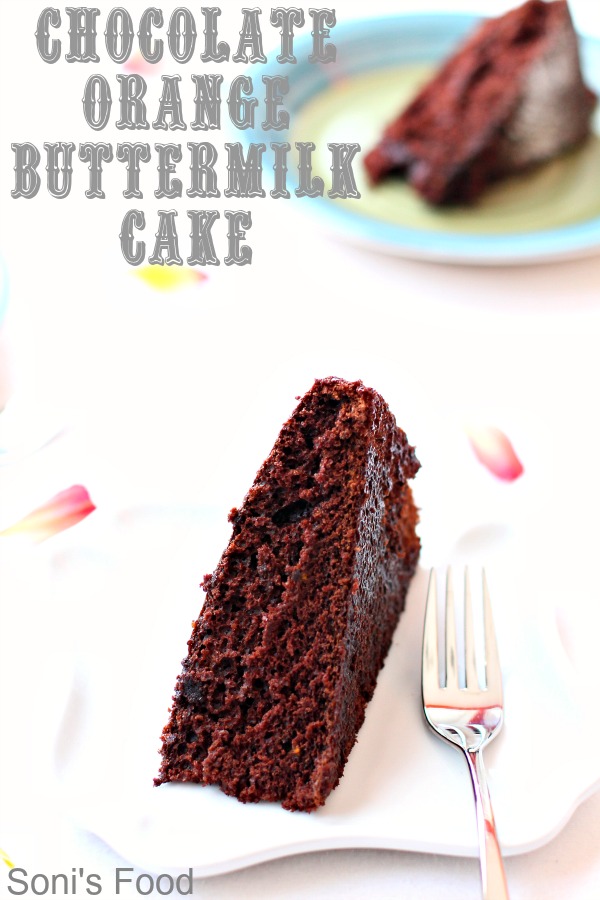 not an ounce of butter
so fret not later
so sinfully good,
irresistible
its just what you need
to make things better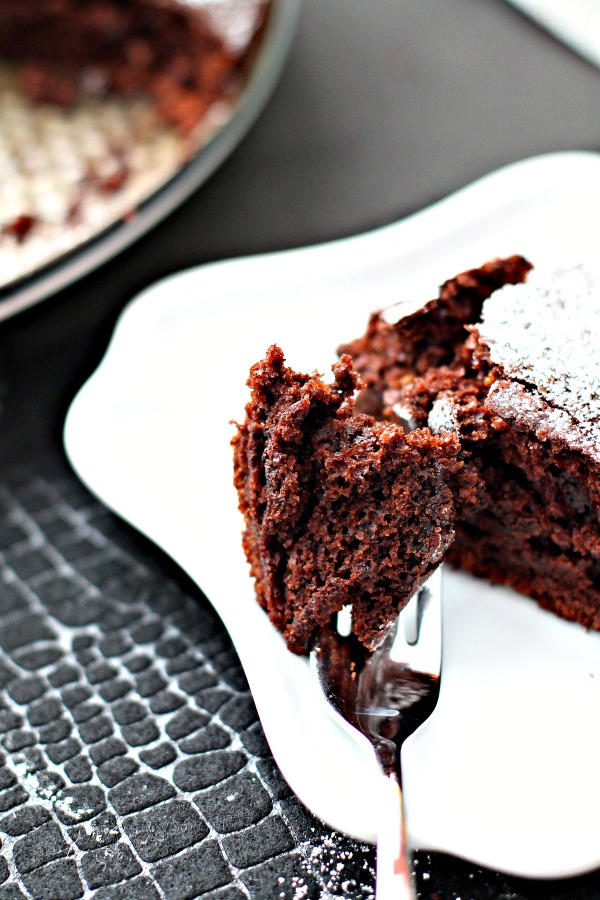 The simple pleasures
that life has to offer
lies in a bite of
this magical
whimsical
effortless
cake
so look no further
chocolate and orange
are a treat together
Chocolate Orange Buttermilk Cake
Ingredients
All Purpose Flour-1 1/3 cup
Sugar-1 1/2 cup
Good Quality Cocoa-2/3 cup
Baking Powder-1 tsp
Baking Soda-1 tsp
Salt- 1/2 tsp
Large Eggs-2
Orange Zest-2 tbsp
Orange juice-1/4 cup
Buttermilk-3/4 cup
Vanilla Extract-2 tsp
Canola Oil-3 tbsp
Very Hot water-3/4 cup
Confectioner's Sugar-for sprinkling
Instructions
Preheat the oven to 375 degrees.
Grease a 9x2 inch round cake pan.
In a bowl mix the first six ingredients.
In a mixing bowl beat the eggs with an electric blender and add the buttermilk,vanilla,canola oil,orange juice and zest.
Add the dry ingredients a little at a time.
Add the hot water and continue mixing until well combined.
Pour into the greased pan and bake for about 20-25 minutes or until a toothpick inserted in the center comes out clean.
Cool a little bit and sprinkle powdered sugar before serving.Enjoy!
http://www.sonisfood.com/2014/02/chocolate-orange-buttermilk-cake.html
www.sonisfood.com
Recipe slightly adapted from Oprah.com