In the world of specialized kitchen products, it's always good to know of any gadget that makes your life easier. When you're in the kitchen, certain recipes require you to grate cheese or chocolate or zest citrus fruits like lemon, lime and orange. You'd think that you'd have to buy different zester and grater for each, but there's a product that lets you do it all in one and I've been enjoying it lately. Deiss Kitchenware is a small family owned company from Germany and they make some amazing Kitchen products that you'll love. They sent me their beautiful zester/grater that I'd highly recommend to anyone looking for a great quality kitchen tool.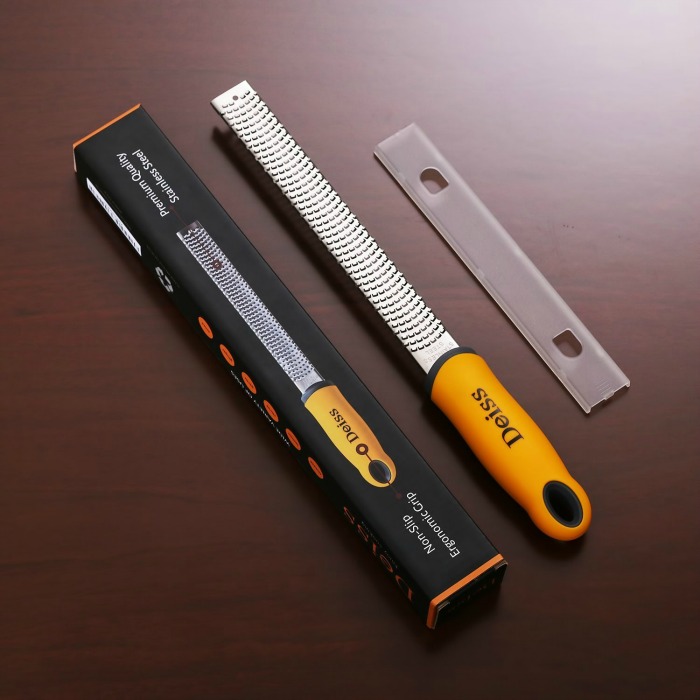 Deiss Zester/grater is a beautifully packaged sturdy tool with a lovely vibrant yellow color.
It has razor sharp stainless steel blade and I love its smooth non-slip handle that makes it very comfortable to use and effortless even when grating hard cheeses.
It comes with a safety cover for your protection for when you're trying to reach for it in your drawer.
The curved edges are perfect since they help you grate/zest upside down, so you know exactly the amount that you've collected.I particularly love the ribbon-like curls of freshly grated parmesan cheese instantly melting on hot pasta!
It can grate anything from hard cheeses to ginger, garlic, chocolate and vegetables!I use it everyday to grate ginger and garlic directly into the pan for my curries.Quick and easy.
Its dishwasher safe and comes with a lifetime guarantee.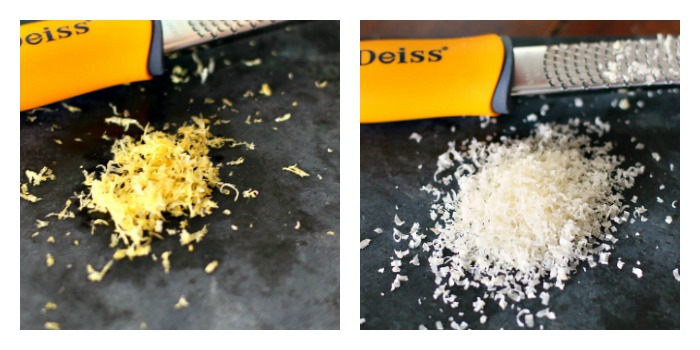 Deiss is offering a 15% discount on Amazon.com to all my readers in America, so if you've tried many zesters/graters but never used Deiss now is the time to switch.You won't be disappointed! All you have to do is enter the code:
HJHG8YHS (please note that it expires on January 1)
It would be great as a gift this holiday season for someone that loves to cook/bake!For more information about their different products visit their website.
Disclaimer: I received Deiss Pro zester/grater  from Deiss Kitchenware and all opinions are my own.