In today's busy lifestyle getting together for a family meal can be quite challenging for most of us.What's important is the tradition of coming together at the dinner table as a family and consistently maintaining that tradition.We strive to achieve just that by having family meals every evening and its a great way to enjoy some quality time thereby creating some everlasting memories!It could be indoors or outdoors and it could be any day or everyday of the week!That to me is what #SundaySupper is all about.You must be wondering why I'm talking about all this!Well, our SundaySupper team wants to know what #SundaySupper means to us and our lifestyle.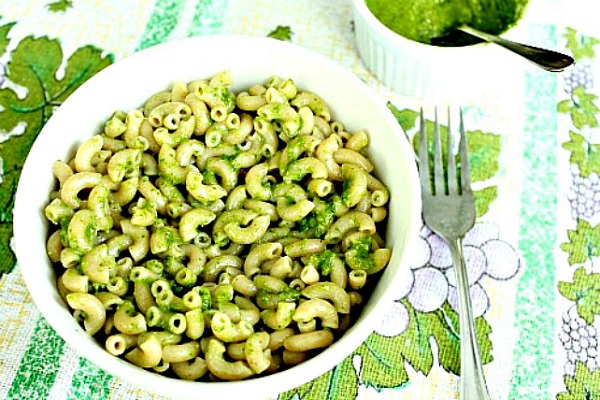 During the summer, family meals can be so much more fun since you're constantly outside enjoying the weather.We often
 enjoy our dinner outdoors with family picnics.Its perfectly relaxing.
We usually end up going to our local park with some mats to sit on, some games for the kids and some fun food.Talking about food, my picnic basket is usually made-up of  fresh fruits,salads,sandwiches,some cool drinks and of course my Macaroni with Spinach Pecan Pesto! 🙂
It can be served warm or cold and is a breeze to put together not to mention incredibly delicious and healthy!I use Whole Wheat Macaroni that has a great flavor and texture.My kids are always excited to see macaroni on the table and this is a lovely variation from the usual mac and cheese that they're so used to having! 🙂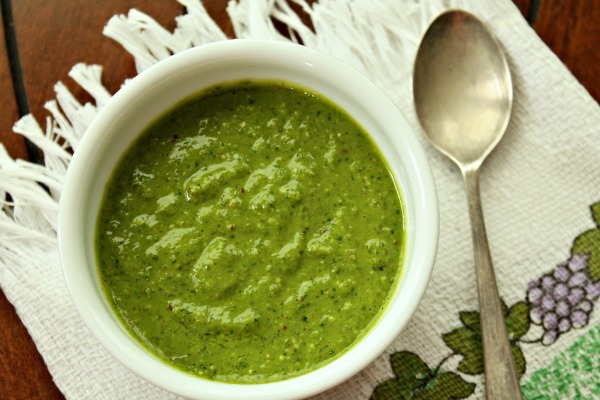 The pesto tastes great with the toasted pecans and spinach combo.Mixed with some olive oil and parmesan cheese, its an explosion of delicious flavors in every bite!
Whole Wheat Macaroni with Spinach Pecan Pesto

Ingredients
Whole Wheat Macaroni-1 lb
Baby Spinach leaves-2 cups
Pecans-1/4 cup
Garlic cloves-2
Extra Virgin Olive Oil-1/3 cup
Grated Parmesan Cheese-1/3 cup
Salt and Pepper
Instructions
Boil the macaroni according to the instructions and keep aside.
In a pan toast the pecans on low heat until they're nicely toasted.Turn off the heat and allow to cool.
In a processor, combine the spinach,toasted pecan and garlic and pulse.With the machine running, gradually add the olive oil until the mixture is creamy.
Transfer into a bowl and add parmesan cheese.Season with salt and pepper.
Toss the macaroni with the pesto and serve warm or cold.
http://www.sonisfood.com/2012/07/whole-wheat-macaroni-with-spinach-pecan.html

www.sonisfood.com


SundaySupper has teamed up with Merrel and chosen these 10 bloggers to host a giveaway on their sites.Make sure to visit their sites to win cool Merrel products!!!

Take a look at these wonderful stories and recipes for this event:
Join the the celebration each Sunday. We start at 3pm ET by tweeting, pinning, and showcasing recipes and food photos. Follow the #SundaySupper hashtag and share yours too. The live twitter chat starts at 7pm ET. Take a look at and follow our Pinterest board too.