Grilled foods cannot be complete without some juicy, moist kebabs.For our weekend bbq,I made these Chicken Kebabs with my  Spinach Pecan Pesto and it was just delicious.Spinach and Chicken go very well together and with the garlic and parmesan there's some great flavors going on in these kebabs.You can use your own favorite pesto for this recipe.I just happened to have some fresh spinach waiting to be used and always have pecans on hand.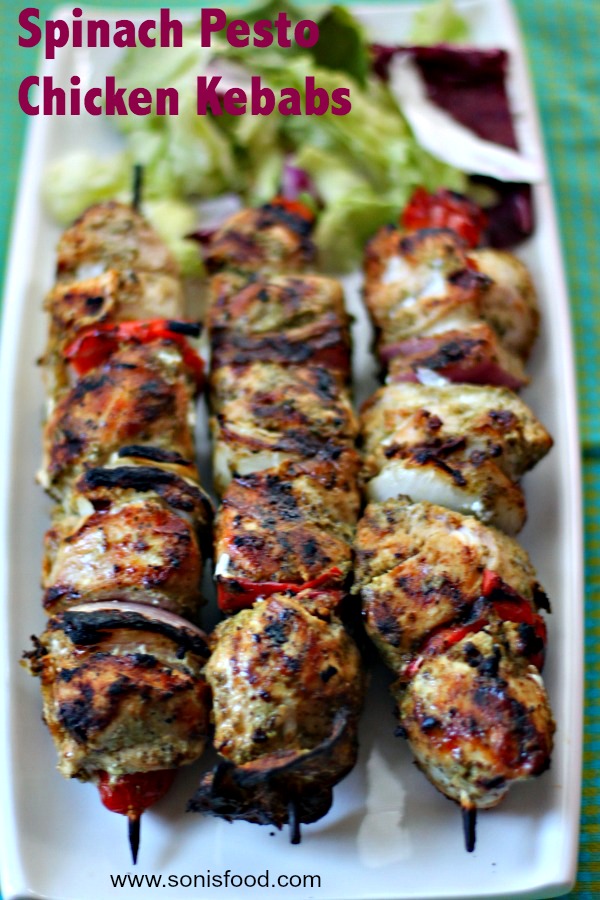 As I mentioned in my earlier post, I've been busy entertaining this summer and luckily was able to take pictures of these gorgeous kebabs.I added some onions and peppers for some extra crunch.The kebabs were marinated in the pesto for about 4 hours and grilled for about 7-8 minnutes on each side until they developed all those yummy grill marks.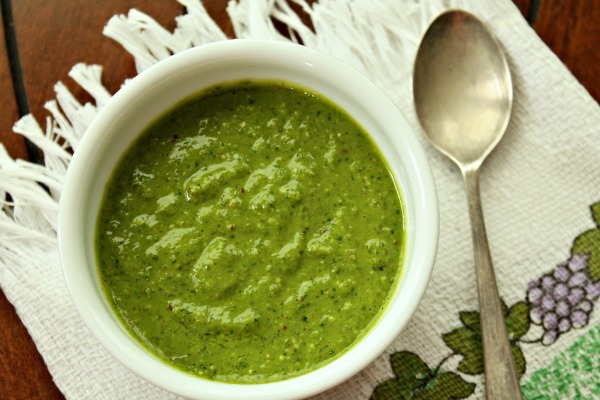 My Spinach Pecan Pesto is super easy and is a great way to enjoy some clean, healthy flavors in your food.Apart from using it in your favorite pasta, you can also use it as a condiment/dip,marinade,base in your wraps/burritos, sandwich and so on.
I served the kebabs with some Couscous Tabbouleh alongside some grilled veggies for a delicious summer meal.Not to be missed this season.Enjoy!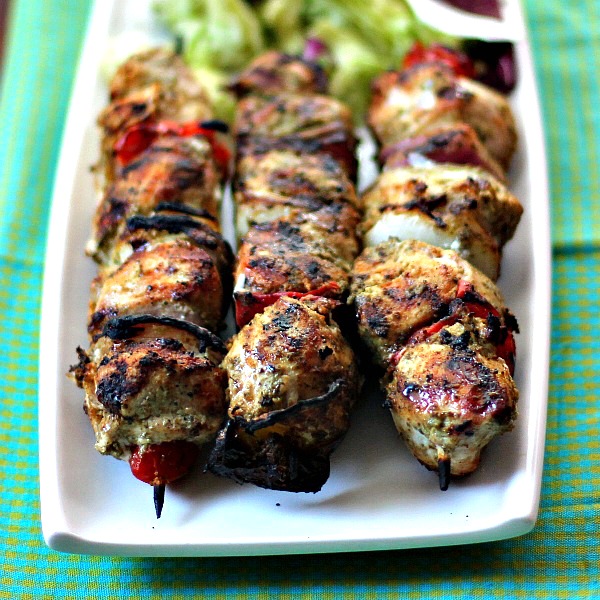 Spinach Pesto Chicken Kebabs
Ingredients
Chicken Breasts cubed-1 lb
Spinach Pecan Pesto-5-6 tbsp
Onions-1 large cubed
Peppers-2 cubed
Grape tomatoes-5-6
Salt and pepper
Olive Oil
Instructions
Marinate the chicken in the pesto for about 4 hours.
Arrange the chicken,onions,peppers,grapr tomatoes on a skewer.
Sprinkle some salt and pepper all over and grill for about 7-8 minutes turning every few minutes until evenly cooked.
http://www.sonisfood.com/2014/08/spinach-pesto-chicken-kebabs.html
www.sonisfood.com