In our day to day routine we are all pressed for time.Especially when it comes to cooking dinner, we're always looking for shortcuts to make the process easier.I'm no different on weekdays and always look for something easy but nutritious for my family and that's where one pot meals come in handy.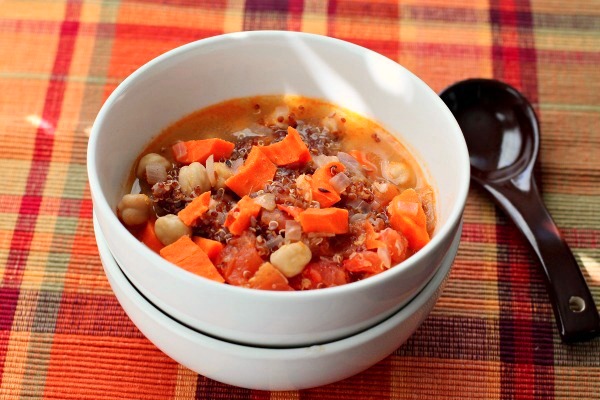 My Indian Quinoa Chickpea Stew has all the things your would need for your dinner simmered together in the same pot eliminating the need for cooking separate dishes saving you all the time and effort to feed your family.Its packed with nutrition from the carrots,the chickpeas and the quinoa and the cumin and coriander provide the flavor base to turn it into a hearty and delicious stew.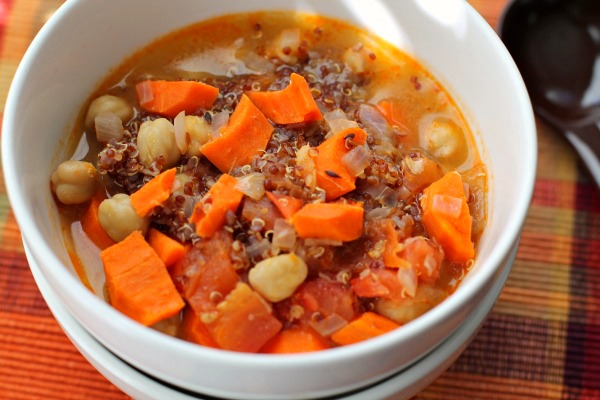 Now that we're entering 'Fall' this would be ideal for your weeknights providing a much needed warmth and comfort in the cooler days.You could also add any meat or sausage depending on your preference.I've kept it vegetarian/vegan.
Indian Quinoa Chickpea Stew
Ingredients
Quinoa-3/4 cup
Carrots-1 cup
Chickpea- 1 14 oz can
Onions-1 medium
Ginger-1 inch crushed
Green Chili or jalapeño -1 seeded and chopped
Tomatoes-1 14 oz can or 2 fresh chopped
Cumin Seeds-1 tbsp
Ground Coriander- 2 tsp
Salt -to taste
Water-2 cups
Oil-2 tbsp
Instructions
In a pot heat the oil and add cumin seeds until they crackle.
Add the chopped onion.Saute on medium heat for about a minute.
Add the crushed ginger and the chili.
Saute for another minute.
Add the ground coriander and stir until fragrant and add the tomatoes.
Mix well and the Carrots and Quinoa.
Add water and salt and bring to a boil.Check the seasonings.
Reduce the heat, cover and continue to cook until Quinoa is all cooked about 15 minutes.
Add the Chickpeas and continue to cook for another 5-6 minutes.
Add a little more water of too thick.
Serve hot!
http://www.sonisfood.com/2013/09/indian-quinoa-chickpea-stew.html
www.sonisfood.com