Winter months are the time when soups become a staple in our home.These days all my son wants for dinner is soup and although he loves his favorite Leek and Potato Soup , this time round I tried something different instead of leeks. I used fennel and boy was it delicious! We loved it,he loved it and I know I'll be making it many more times in these cooler days.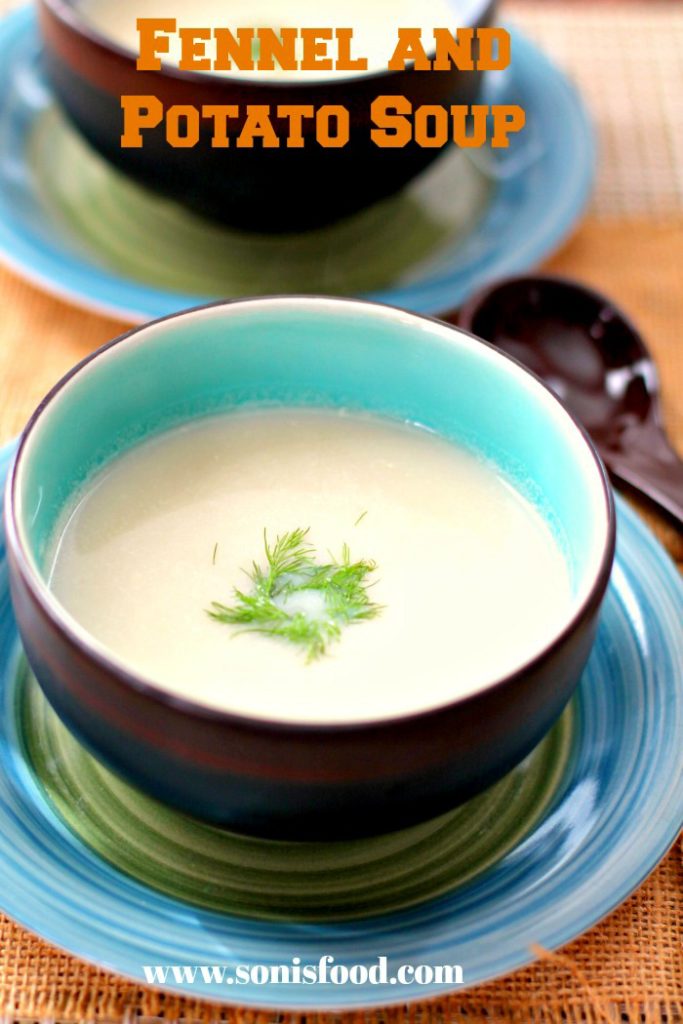 If you know me, you know that I love fennel and use it a lot in my cooking.I love to combine it with cabbage in a simple Indian style stir fry or slightly roast it with some indian spices for a warm salad, but nothing comforts like a hot bowl of this delicious Fennel and Potato Soup especially when it's cold outside!Fennel is also good for our bodies since its a natural anti oxidant.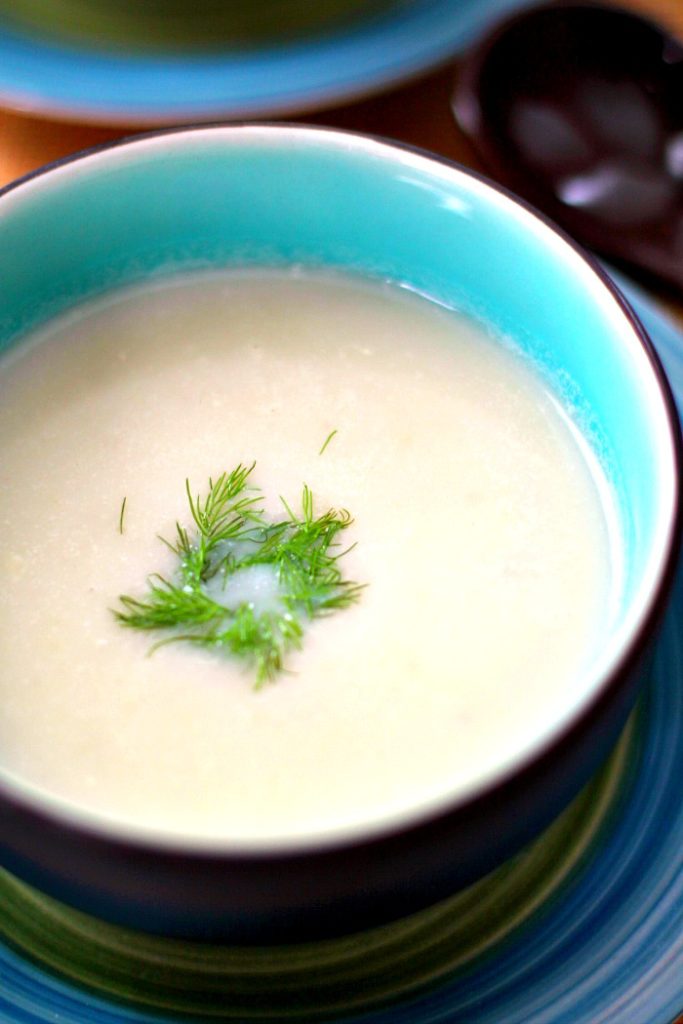 I've used fresh and ground fennel here and the fragrant anise-like flavor comes through quite nicely. The potatoes are a great addition and balance the flavors in this soup. The potatoes also make it rich and creamy and all you need is a crusty bread to soak up the deliciousness. Enjoy and stay warm!
Ingredients
2 large fennel bulbs diced
2 medium potatoes peeled and diced
1 large onion chopped
2 cloves garlic chopped
Butter-2 tbsp
1 tsp ground fennel
2% Milk-1 cup
Water-1 1/2 cups
Salt and pepper
Instructions
In a pot heat the butter and saute the onion until translucent.
Add the garlic and saute for another minute.Add the ground fennel and mix.
Add the potatoes and fennel and cover for a minute.
Add milk, water, salt and pepper.
Once it comes to a boil, cover , reduce the heat and continue to cook for about 15-20 minutes until the potatoes and fennel are fully cooked.
Check the seasonings.Carefully transfer into a blender or use a hand blender and blend until all smooth.
Garnish with some fennel fronds and serve hot.
http://www.sonisfood.com/2018/01/fennel-and-potato-soup.html
www.sonisfood.com