Summer is upon us and I'm loving the days spent with my kids being home and our plans for each day that involves generous amounts of chocolate and sugar in the form of cake-in-a-mug and brownies that my 12yr old loves to bake these days. I get to enjoy the desserts but I'll have to increase my Fitbit steps to cope up with the calorific sugar intake as a result! I tend to balance that with a healthy dinner like this Fish Curry over a warm bed of Quinoa.Have I told you that I also love Quinoa?These Quinoa Potato Cakes are a favorite when entertaining and I love Stir fried Quinoa for my lunch.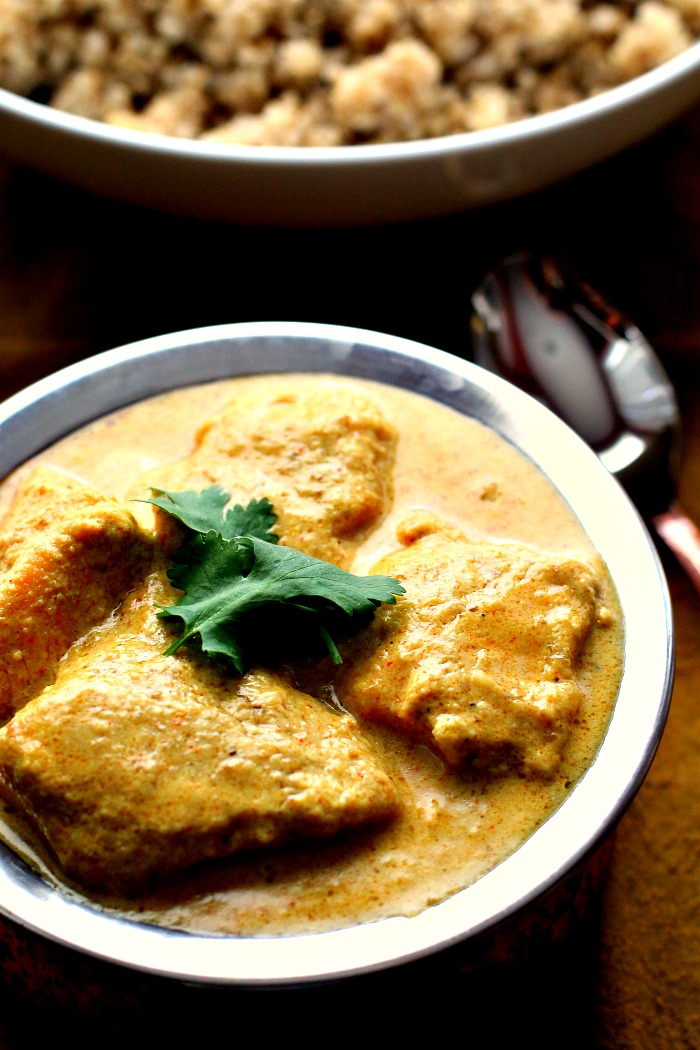 We're big fish lovers over here and it's served on our table every week.I'm constantly experimenting with different flavors to break the monotony.My Fish Curry with Coconut Milk is an easy dish that takes minutes to prepare but is insanely delicious! The onion and garlic together with cumin and curry powder provide the flavor base and the coconut milk adds that creamy richness that brings it all together. I've used Arctic Char since we love it but you could choose any fish of your choice.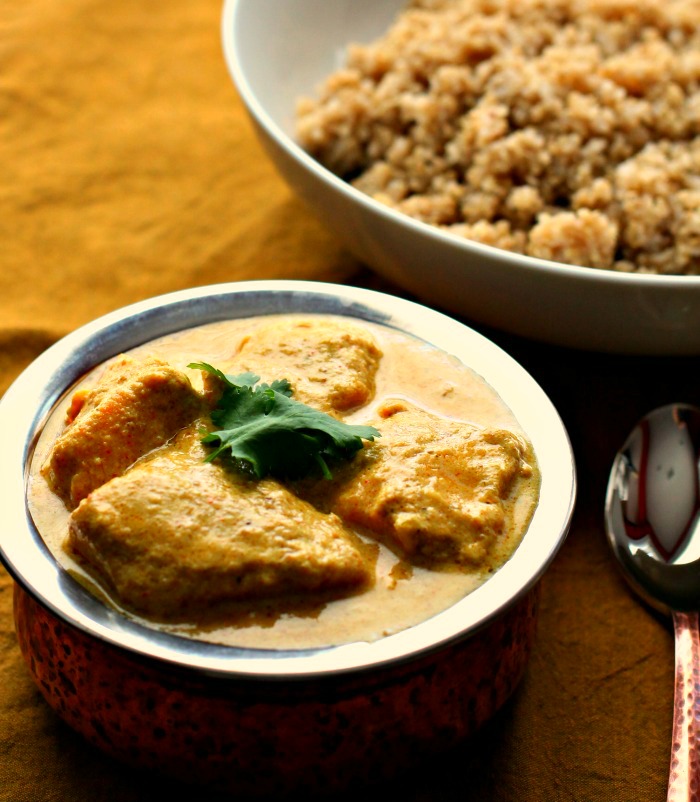 Serve this over a warm bed of rice or Quinoa (if you're watching your calories like me)and a simple salad on the side.This is a perfect dish for an easy curry night at home.Simple pleasures of life.Enjoy.
Fish Curry with Coconut Milk
Ingredients
Arctic Char or any fish of your choice-1 lb cubed
Onion-1
Garlic-5-6 cloves
Curry Powder-1 1/2 tbsp
Ground Cumin-2 tbsp
Turmeric-1 tsp
Red chili or paprika-1 tsp
Coconut Milk-14 oz can
1/2 cup water
Salt to taste
Oil-4 tbsp
Instructions
Blend the onion and garlic into a paste using a little water.
Heat oil and add the onion garlic paste.
Saute for a few minutes until the raw onion smell goes away.
Add the spices and cook on low heat for a few minutes (4-5 minutes apprx) until aromatic
Add the fish pieces and mix gently.Add the coconut milk and salt and water.
Mix well and bring to a boil.Lower the heat, cover and cook until all cooked (about 6-8 minutes).
Check the seasonings.Serve hot.
http://www.sonisfood.com/2016/06/fish-curry-with-coconut-milk.html
www.sonisfood.com