This time of the year is all about socializing with friends and family!Foods on the grill are the favorites all around.If you're looking for some exciting menu ideas that you can try for your 4th of July party,you won't be disappointed because I've got for you some of my favorite recipes to try 🙂 Any recipe that is broiled in the oven can be grilled outside on a barbecue!I've got some Vegetarian and Non Vegetarian options for you to choose from.Take a look.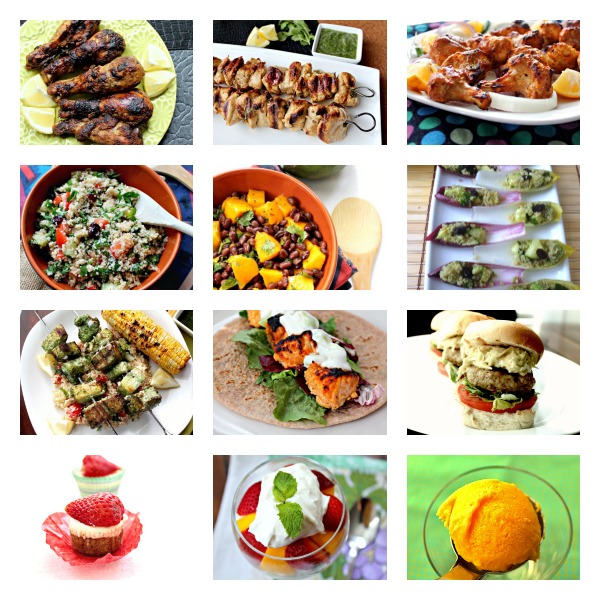 Starting from the top left….
Appetizers
Indian Spiced Chicken Drumsticks, Lemon Chicken Kebabs, Tandoori Cauliflower
Sides and Salads
Couscous Tabbouleh, Black Bean and Mango Salad, Quinoa Endive Boats
Entree
Fish Kebabs with Mint Chutney, Salmon Tikka Wraps with Cucumber Raita, Chicken Burger with Curried Cabbage Slaw
Dessert
Mini Strawberry Cheesecake, Mango and Strawberry Cream, Mango Lassi Frozen Yoghurt
Hope you enjoy them!!